Tonight is the night. It's finally here. The night where 25 or so women show up at the mansion in their sparkly gowns, doing silly entrances told to them by producers that they agree to go along with. Same thing every season. And before the night even starts, I can tell you to expect Robert Mills and Mike Fleiss to be tweeting things like, "The ladies love Ben!!!!" and "Already some first night drama!!!" like they do every single season. There will be shots of the wet driveway I'm sure on social media, and maybe even a picture on Twitter or Instagram of Ben with Chris Harrison or Elan before the ladies arrive. Nothing they haven't done the last 5 years. Of course, they won't give away anything important, but they just want people to start talking about the show. And what better way to get people to start talking about your show, and to automatically instill first night drama, than to bring back former contestants to compete for Ben. One of these shouldn't be a surprise to anyone based on social media for the last month. The other? Definitely a surprise, totally random, no idea why she's doing it, and would be shocked if she lasts longer than she did last time.
So we can now add these two to the Ben's Girls cast list…
______________________________________________________________
3. Becca Tilley: 26, San Diego, CA. Was the runner up on Chris' season, and has since basically become a fan girl, liking a new guy from this franchise every week it seems.
Twitter: @BeccaTilley5
Instagram: beccatilley5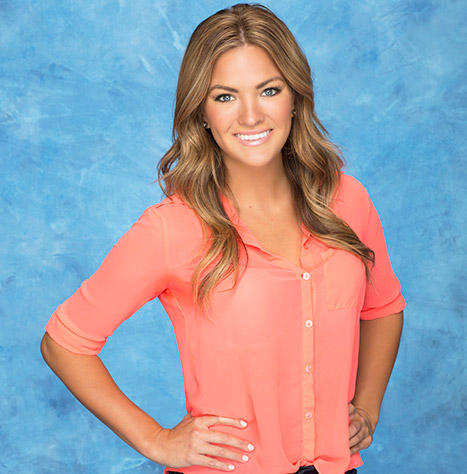 ______________________________________________________________
4. Amber James: 30, Chicago, Ill. Bartender. Lasted 3 episodes on Chris' season, was recently on "Bachelor in Paradise 2." Aaaaand also seems to like a new guy from this franchise every week.
Twitter: @amberjameschi
Instagram: amberj22chi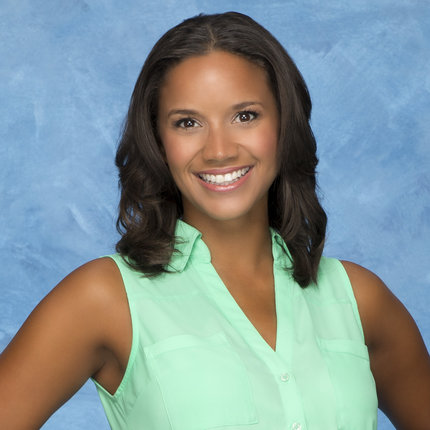 ______________________________________________________________
As we've discussed here for the last month in "Reader Emails" and on the live video chat, Becca coming back on was always out there. She made it known from the second Ben was announced as the "Bachelor" that she was interested when she tweeted this:
Ben H is what most 26 yr old virgins named Becca are looking for.

— Becca Tilley (@beccatilley5) August 25, 2015
Talks were ongoing, those that know her were well aware she wanted to and that she was in contact with producers consistently. Granted, her sister Caroline tried to play dumb less than 10 days ago with this tweet…
Sitting at work reading articles about Bec going back on the bachelor & I'm like "hmm.. She hasn't told me that" Where does this come from?

— Caroline Tilley (@CMTilley) September 15, 2015
…when it was obvious she was aware Becca was going back on. Not to mention Becca reaching out to CALIA – Carrie Underwood's athletic apparel line – during fashion week asking for clothes for a show she was going on. So yeah, if you see Becca in CALIA clothing, just know it was given to her for her to promote. See, that's what the show has come to now. Sure, Becca wants to meet Ben, but she's no different than anyone else who goes on just looking for a vacation and to peddle product. So it's really hard to take anyone like this seriously when you know they have ulterior motives. Hence the reason the show is so easy to make fun of.
All these girls are now aware what can come of the show just by being cast. They see all these former contestants promoting product on Twitter and Instagram, being paid for appearances, a chance to go on BIP, hooking up with other guys from the franchise etc and those are the main factors as to why they go on. Nobody buys that these people are the least bit genuine about finding a husband, and why would they, when only 1 of the previous 19 "Bachelor's" married the final girl he chose. Becca is 26, never been in love, never had a serious boyfriend, never introduced a boy to her parents until Chris, and has never had sex. Yet since her season, she's done nothing but fangirl over all the "celebrities" she's met, constantly posting pictures with them, and yet we're supposed to believe that she's ready or even wants to get married now? Please. It's laughable. Not to mention dropping Jared like a sack of potatoes when she realized she was going on Ben's season. What I reported about that? All true. She was set to hang out with Jared the Monday he was in LA for "After Paradise" then never contacted him when he showed up. We now know why. And oh yeah, Ben isn't picking her anyway, so you can get that thought out of your head. I don't even think she'll make it to hometowns. Just call it a hunch.
It's all very funny to me since Becca is so concerned about what other people think of her, not to mention how bothered her family was by the edit they got last season on the hometown date, that she'd even go back on. But then again, like I said, this is more about how these people get so addicted to the limelight and getting their egos stroked by random fans they don't know, that when it goes away, they feel like something is missing. Hence the reason they go back on. Becca is no different. Now lets make it clear that Becca coming on is nothing like Nick and Kailtyn's relationship. Becca hasn't met Ben. They may have talked briefly in inner circle stuff, but it's nothing like Nick and Kailtyn before the show. Becca obviously thinks he's cute, wants to meet him, made it known desperately on social media she wanted him, and here she is showing up tonight. It's not going to turn out well for her. Just don't start bitching once the show airs about your edit, or people saying negative things about you, etc. Save it. You made your bed, now you must lie in it.
As for Amber, that's pretty funny too. Here's a girl that three months ago in Mexico, said the only reason she came on the show was to meet Dan. They have a date, they make out, Dan doesn't like her anymore, and she moves on to Justin, who all the sudden she claims she'd head over heels with. Justin essentially tells her to kick rocks once Cassandra shows up and Amber is booted. Now three months later, Amber is going to try and convince Ben, and America, that she's there for him and totes wants to be his wife. When I pull up the "Bachelor" on my DVR guide come January 4th (the first episode), will it be listed as a comedy? Because it should. We knew the second Chris Harrison said after the Ben announcement that he'd been contacted by numerous former contestants asking how to get on his season that they'd definitely cast someone. I didn't think they'd do two. And we knew Tenley wasn't going on for reasons discussed on this site for the last month. And with Becca's public lovefest for Ben on Twitter, and then talking about fasting, and not eating Taco Bell, it was becoming more and more obvious she was gonna do it. Well, she is. As is Amber. And according to what I've heard, there might be another. I don't know who though. Stay tuned.
One thing I wanted to add about contestant Breanne Rice. She been divorced. Twice. First husbands last name was Lovett as we see on this old LinkedIn page she went by Breanne Lovett. Her second marriage was in 2013 and they were married a little over a year. Divorce recently finalized. Last name was Gill. Sooooooooo any of you thinking that maybe Breanne had a shot to win? We've never had a divorcee be the final one chosen as far as I can remember. Twice divorced at 30? Probably not happening either. Just sayin'.
"Daily Links" on page 2…