So just as I'm writing yesterday about how it's been pretty tame so far with nothing getting out on social media in terms of spoilers for this season, we get a picture that pops up yesterday. Now granted, it's blurry and we can't tell who the hell it is Ben is in the car with, but it's a picture nonetheless. For all we know, it might be one of the girls I give you today. But what also came to light yesterday was an article in something called the Ink Free News regarding the "Bachelor" filming in Warsaw, IN at the end of the month. Warsaw is formerly where Ben used to live, so it makes sense, and the dates of Oct. 25th & 26th when they're looking to film are right around the time of hometown dates, which I'm told will go back to normal this season, which is Ben will visit the 4 hometowns of his final 4 girls, and not that crazy nonsense we had last season. So obviously we'll keep an eye on this but it's 3 1/2 weeks away and we don't know exactly what this date is going to consist of, but we know they'll be in Warsaw now on the 25th & 26th of this month.
As for the picture that was tweeted out yesterday, here it was:
Bachelor Ben on a one on one. Just him, some blonde & a camera crew. @benhiggi @TheBachelorTV Photo by @brookebphotos pic.twitter.com/rE3HLubMNU

— Dorothy Lucey (@DorothyLucey) October 1, 2015
Dorothy Lucey used to be the co-host on "Good Day LA" a few years ago, but it was obviously her friend who took the picture since that's who she gave credit to. Hard to tell who that is, and there are plenty of blondes this season so we won't know til later who had that 1-on-1 yesterday, but hey, we'll take anything we can get at this point.
Now, as for the two contestants I'm revealing today, I mean, wow. When I tweeted last week about how we had a "first" in "Bachelor" history, it's the fact that this is the first time they've ever cast sisters on the same season. Twin sisters nonetheless. The only reason I said "sort of" is because we have seen twin sisters on this franchise before, just not the "Bachelor." (UPDATE: I stand corrected. I've been made aware in Season 4 with Bachelor Bob, they cast identical twins, Samantha and Leona. Damn.) We all remember the lovely Brittany and Erica Taltos from "Bachelor Pad 3" don't we when they cast 5 "fans" to compete? However, it's safe to say that Emily and Haley Ferguson blow those twins out of the water. Ladies and gentleman, the lovely blonde twins competing to be Ben Higgins' wife!
_______________________________________________________________
5. & 6. Emily & Haley Ferguson: 23, Las Vegas, NV. They were cocktail waitresses at Marquee in the Cosmopolitan Hotel. And oh yeah, in July of this year they auditioned to be Laker Girls. A little fun fact I learned: Emily is 20 minutes older than Haley, and they almost had different birthdays because Haley was born so close to midnight. Go impress your friends with that one.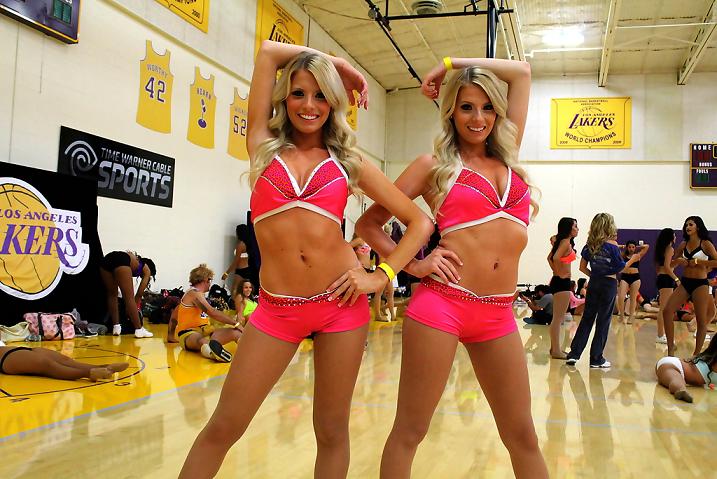 Not to mention two years ago, they appeared on that Dallas Cowboy Cheerleader reality show trying to earn a spot on the team and I was told they were eliminated the first episode. I don't want to jump to any conclusions here, but these girls might as well check straight into a Mexican hotel once they're done filming the "Bachelor" because they are absolute, 100%, prime candidates for "Bachelor in Paradise." It's a given. Not to mention how many former alums will be blowing up these girls on social media trying to see who gets in their pants first. Hey Dan Cox lives in Vegas. How long before he tries to contact them? I'll set the over/under at "Negative a week ago." Enjoy these two. I certainly will.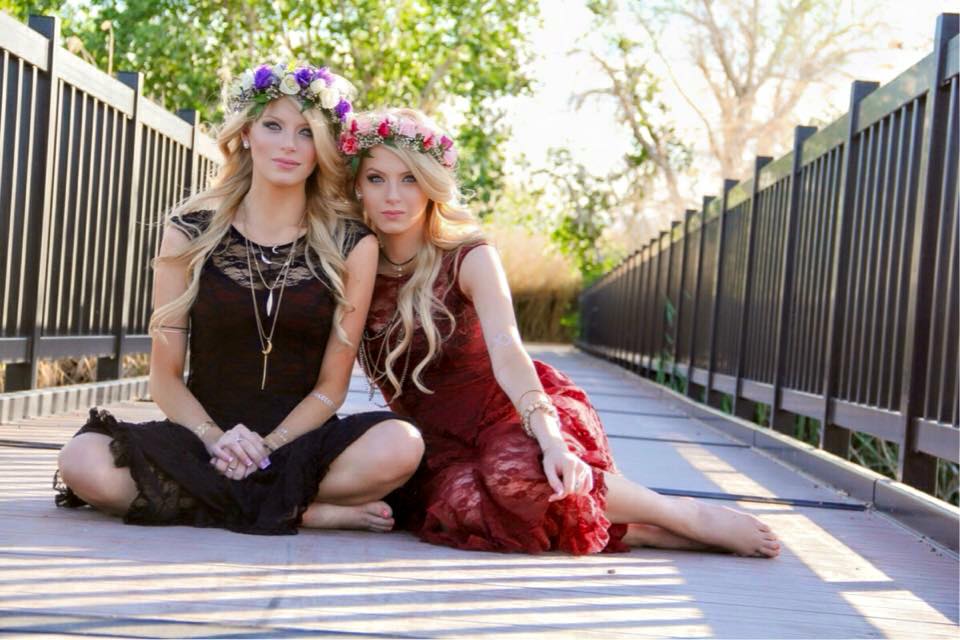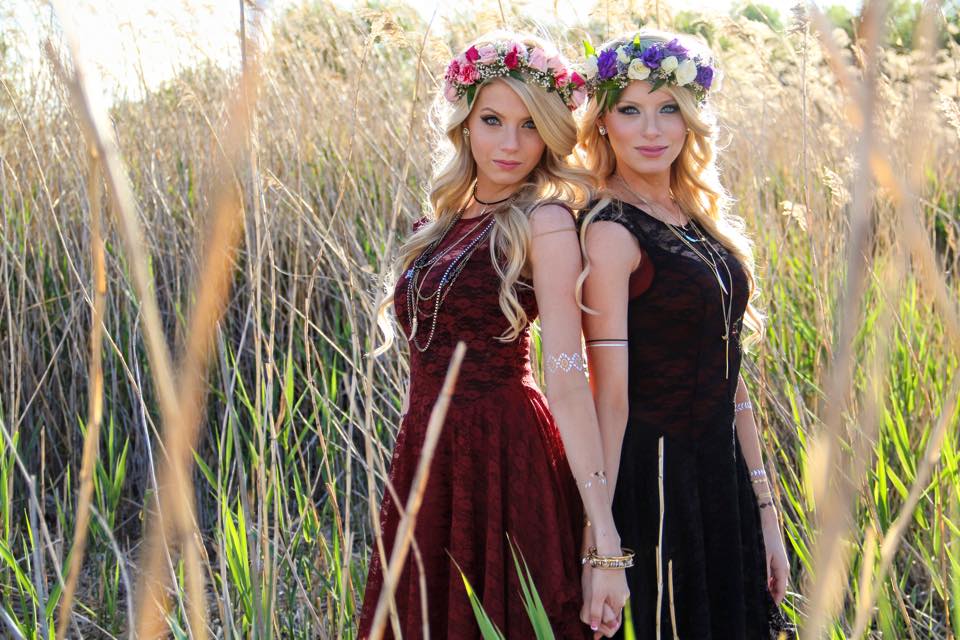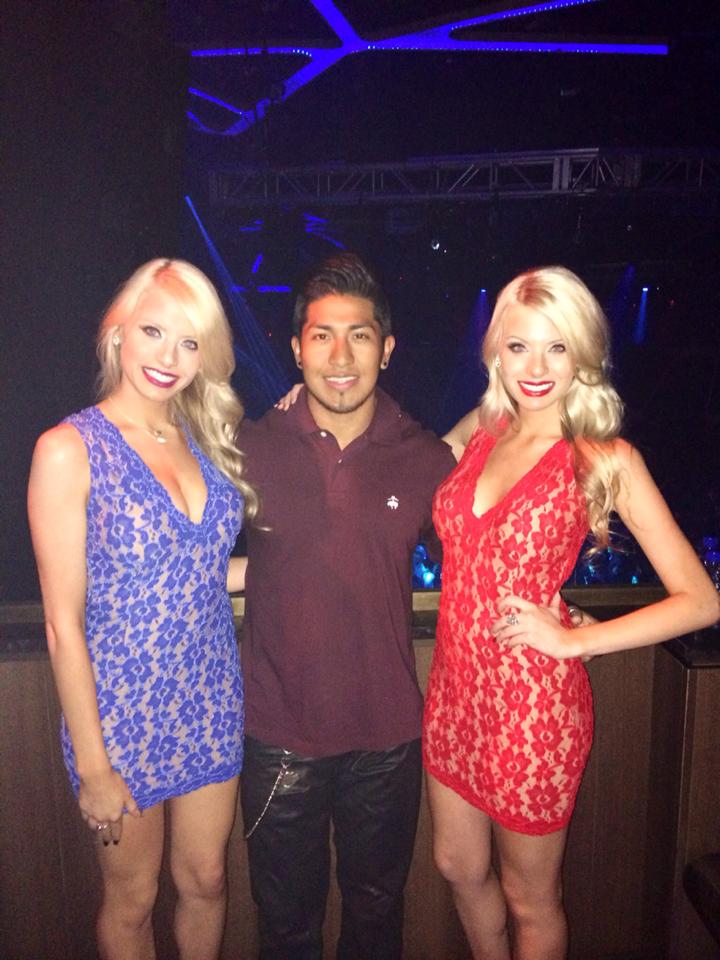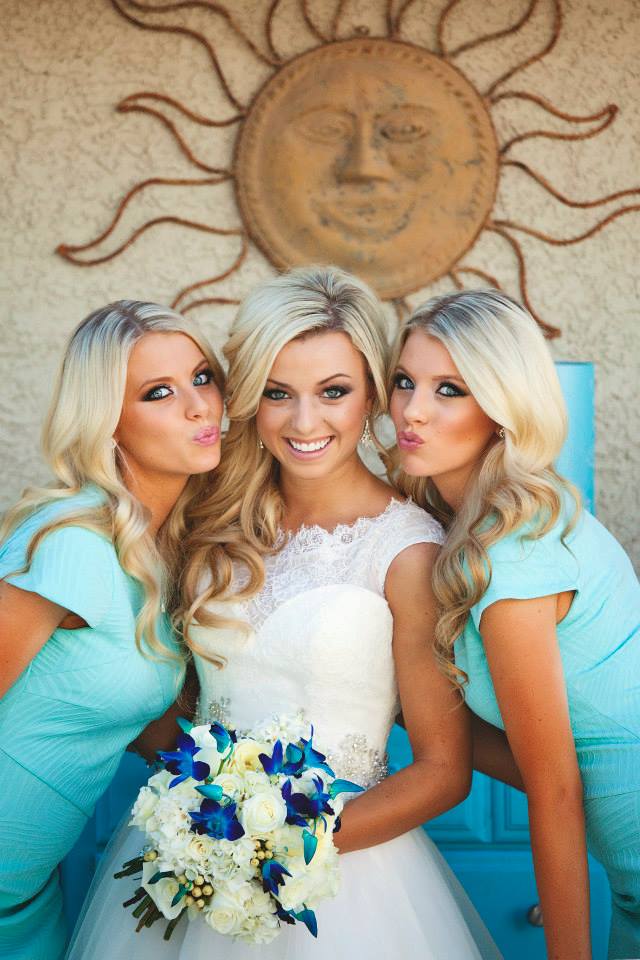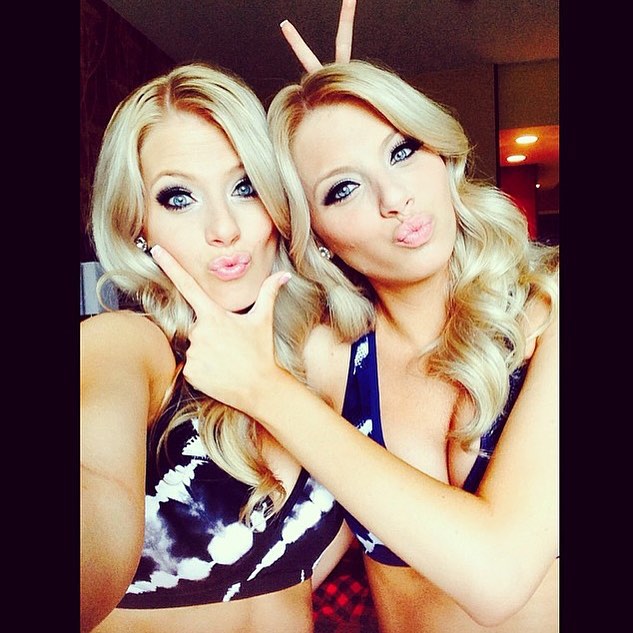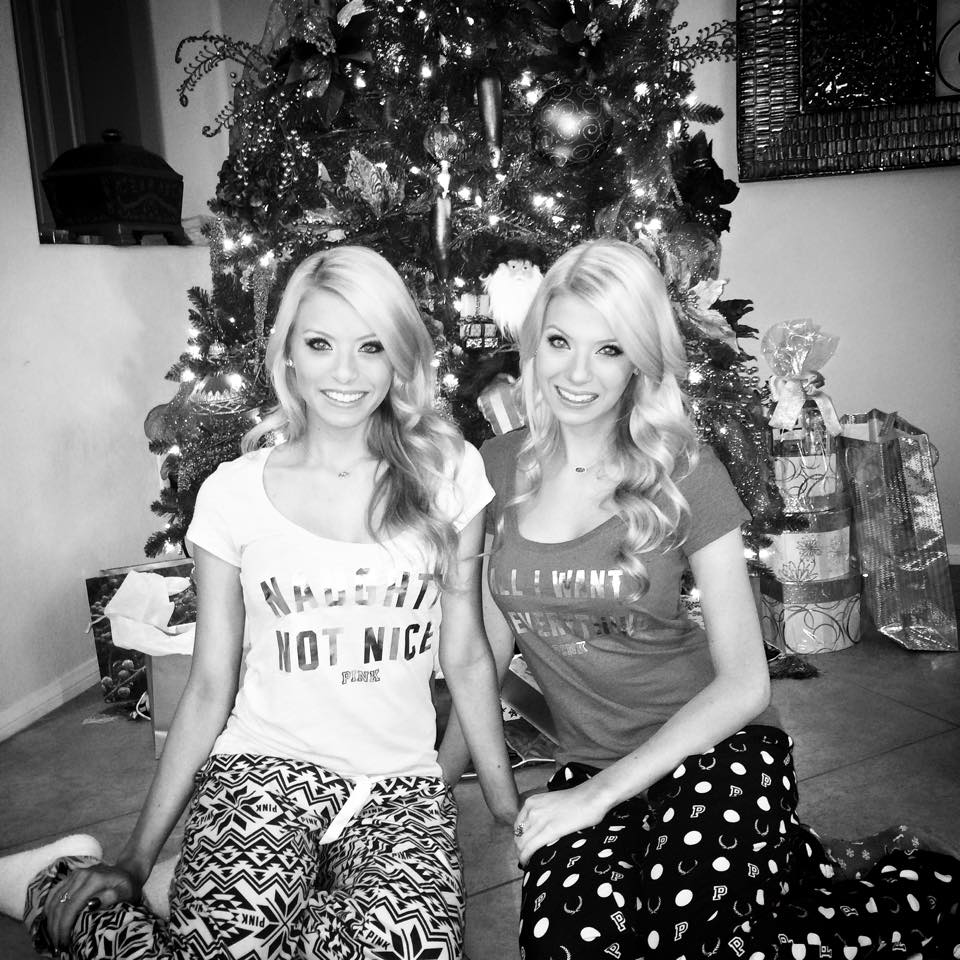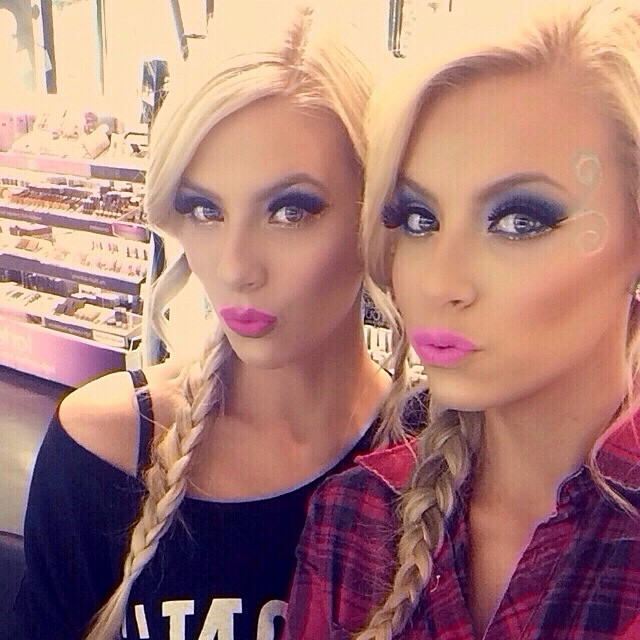 _______________________________________________________________
In case you can't tell who's who, this is Emily…
Facebook – Emily Ferguson
Twitter – @efergie13
Instagram – efergie13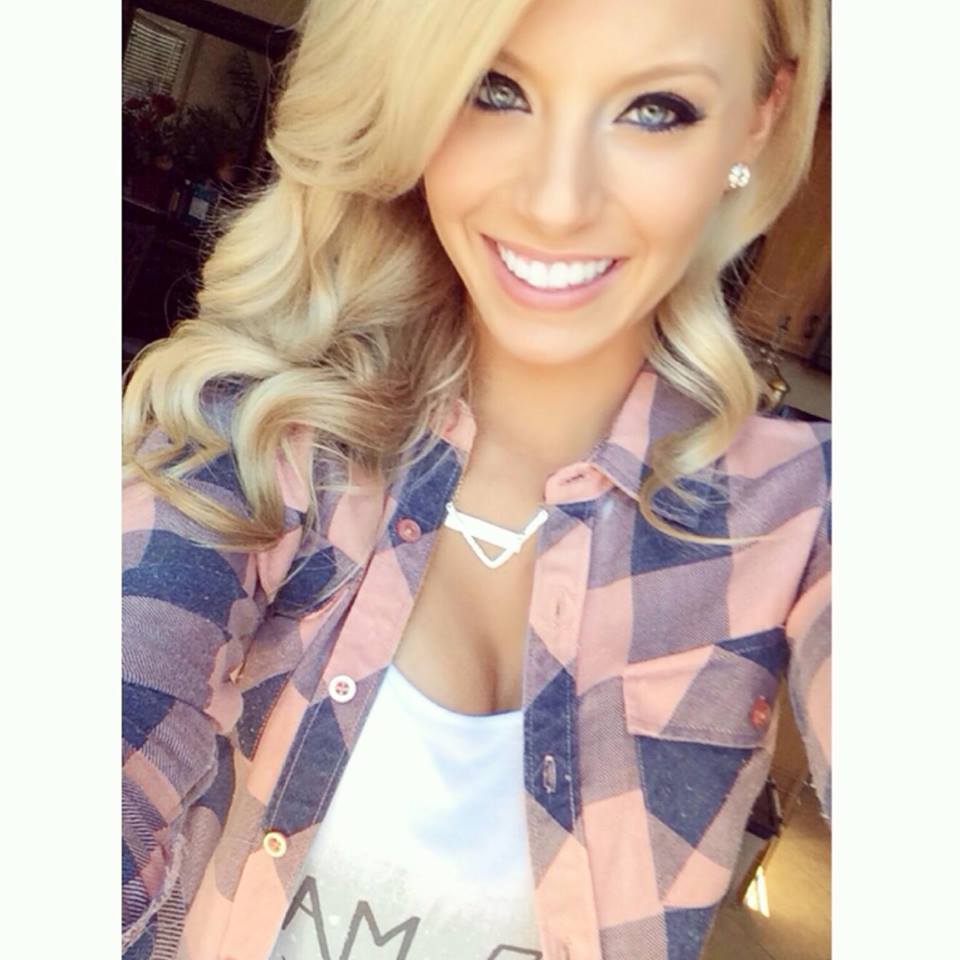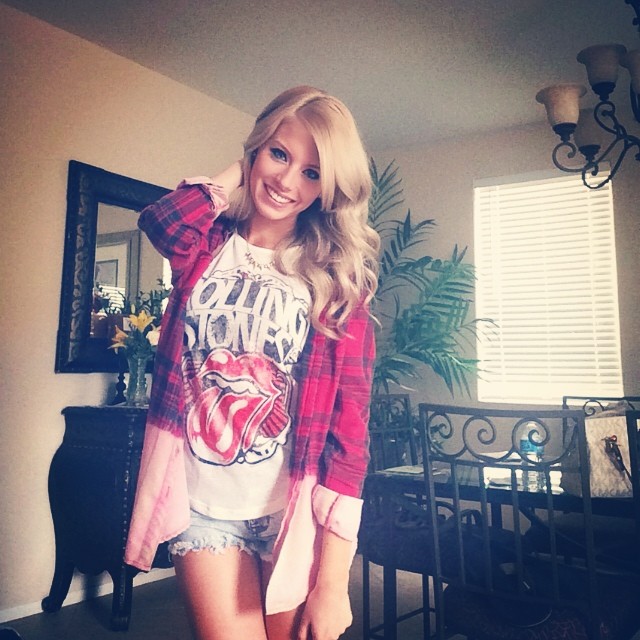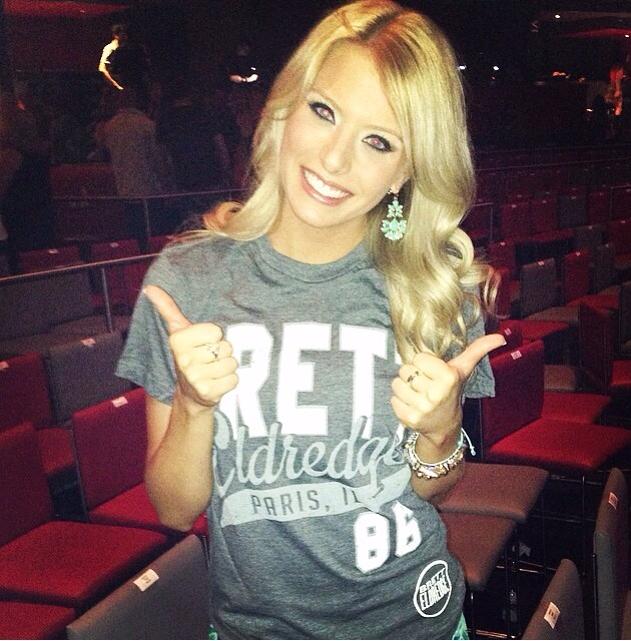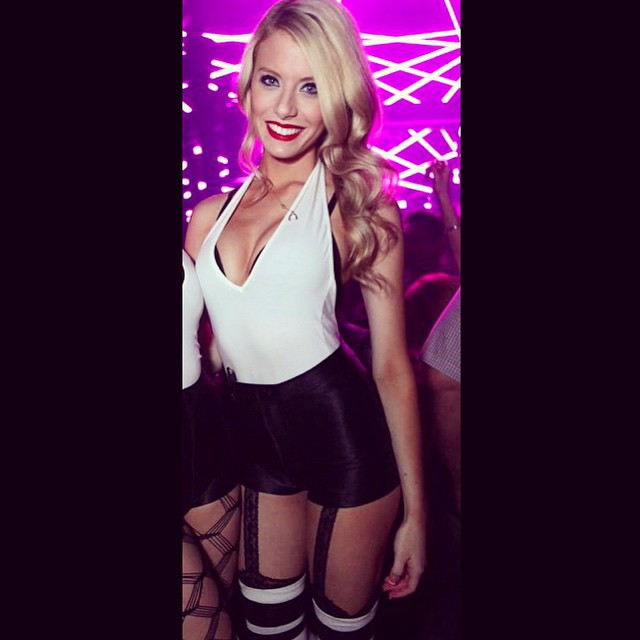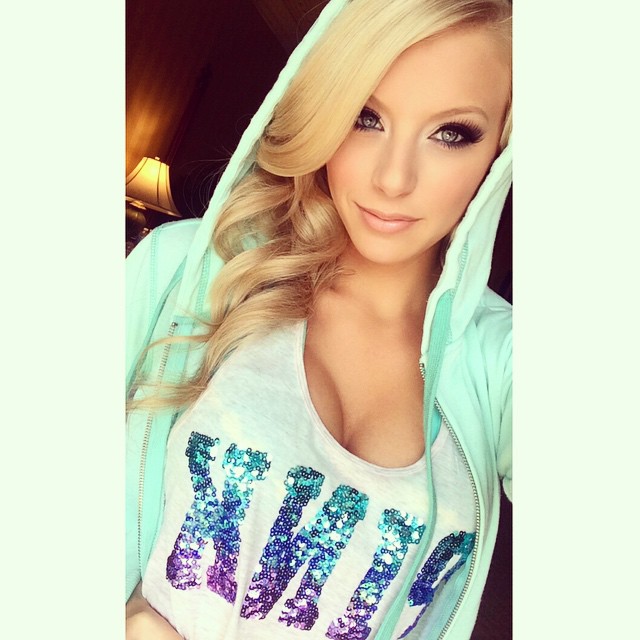 _______________________________________________________________
And this is Haley…
Facebook – Haley Ferguson
Twitter – @hfergie11
Instagram – hfergie11
And no, I still can't tell them apart. "Daily Links" on page 2…