Remember how I told you on Monday that I was gonna give you all final 8 guys in Buenos Aires once I figured out who the one guy I didn't know was? I lied. I figured I hadn't released any new guys in 2 weeks, so I'm giving you 6 more today. Two of which were in Buenos Aires. They should've wrapped up Buenos Aires yesterday and are off to their next location (episode 7), which is the last episode before hometown dates. I don't know where they're headed yet. As mentioned weeks ago, I heard at some point this season they were going to Uruguay and Thailand. Uruguay was episode 5. If Thailand isn't the next episode, then there's a good chance that's where overnights and final rose ceremony. Or, of course, that location could be wrong and they never go there. But I'm pretty comfortable based on what I was told that Thailand is one of the locations this season. That would be a three peat for Thailand after they went there for two episodes during Ashley's season, and that's where Sean's overnights and final rose ceremony were. I'll keep an eye out on social media to see if anything pops up, but pretty amazing to think we're only one week away from hometowns beginning.
So here you go, six more guys to add to the list. They've been added to the JoJo's Guys page in the navigation bar up top. Enjoy…
______________________________________________________________
10. Coley Knust: 26 or 27, Chicago, IL. Currently works for Ernst & Young, and graduated Indiana University's Kelley School of Business in 2011 with a B.S. in Business.
Instagram – cmknust
LinkedIn – Coley Knust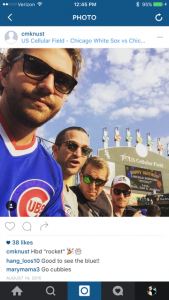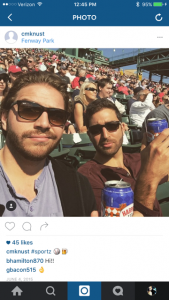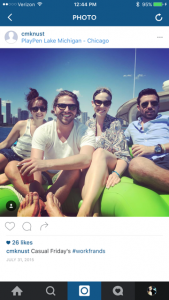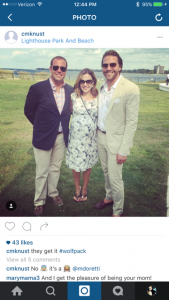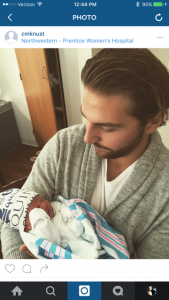 ______________________________________________________________
11. Wells Adams: 31, originally from Monterey, CA, he's currently living in Nashville where he's the weekday host on 105.9 The Rock in Nashville and Alt 98.3. He's one of five kids – dad Bob, mom Donna, sister Whitney, sister Marisa, and has two brothers, Brett and Cord who, as of now, aren't on Facebook.
Here's a shot of the whole family together: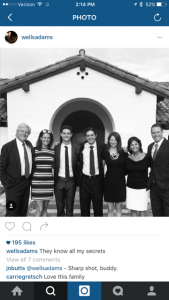 Facebook – Wells Adams
Twitter – @wellsadams
Instagram – wellsadams
LinkedIn – Wells Adams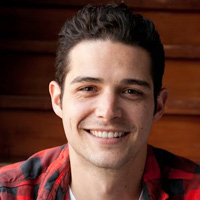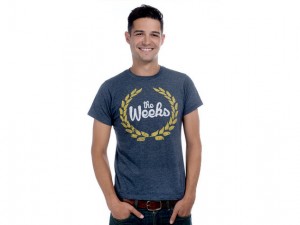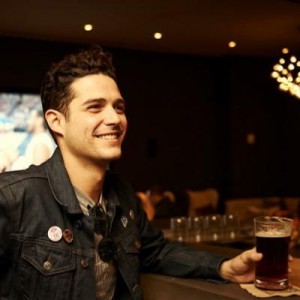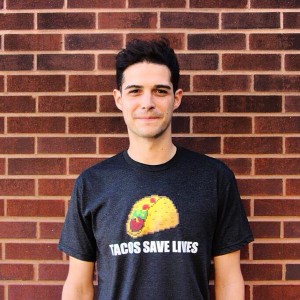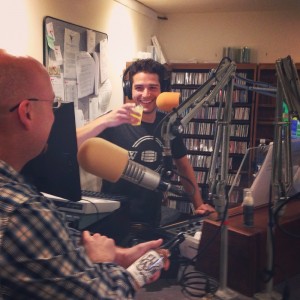 ______________________________________________________________
12. Robby Hayes: 27, Jacksonville, FL. Sales rep for Myrtha Pools USA. Also currently models for Molinari Models and Talent. Graduated Florida St in 2011 with Majors in Finance and Real Estate. Currently going for a Masters in Finance at University of Miami. He's the oldest of 5 brothers and sisters. Sister Katie, then John Michael, then Patrick, and the youngest is Grace (More on Robby further down).
Twitter – @RobbyHHayes
Instagram – roberthunter89
LinkedIn – Robby Hayes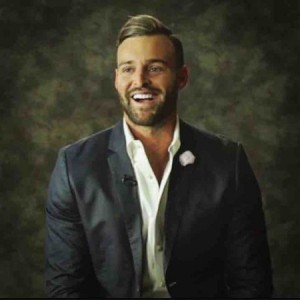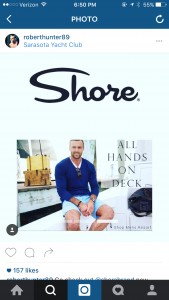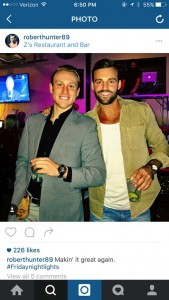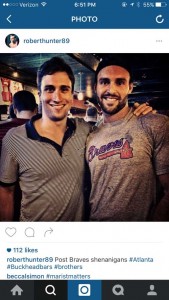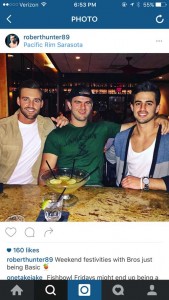 ______________________________________________________________
13. Grant Kemp: 28, Lives in San Francisco, CA. Currently a firefighter in the Hayward Fire Department. Also does some modeling on the side. Here he is in action saving lives.
Instagram – grant_kemp
LinkedIn – Grant Kemp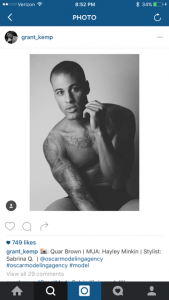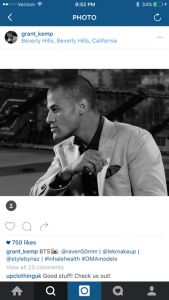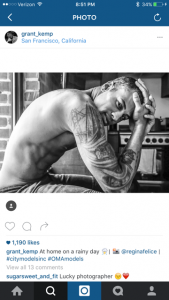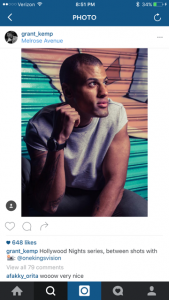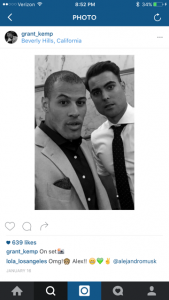 ______________________________________________________________
14. Evan Bass: Lives in Nashville, TN, but runs a couple of Erectile Dysfunction clinics, including the Alabama Men's Clinic. He was on the "sex talk" group date and mentioned the fact he has "sex talks" every day. Also referenced the fact he has kids and didn't want to say too much on the date in fear they might hear him someday. Must be very protective of them since there's no pictures of his kids anywhere on his social media. Here's an interview he did 3 years ago talking about his penile clinics:
Facebook – Evan Bass
Instagram – theebass
LinkedIn – Evan Bass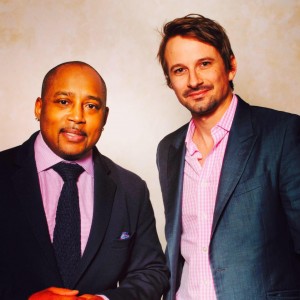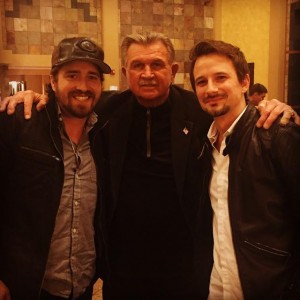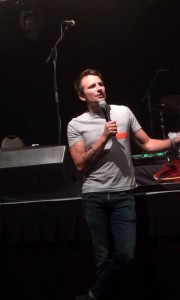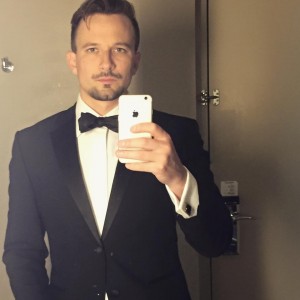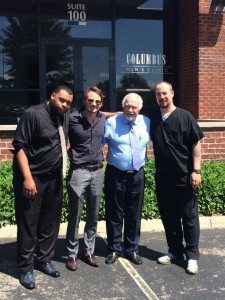 ______________________________________________________________
15. Christian Bishop: 26, Los Angeles, CA. Account Director for Level 3 Communications and a personal trainer at The Camp Transformation Center in LA. Graduated from Cal St. Northridge in 2012 after attending the Florida Air Academy from 2002-2007. Here's a video from a fitness shoot he did:
Facebook – Christian Bishop
Instagram – mrchristianbishop
LinkedIn – Christian Bishop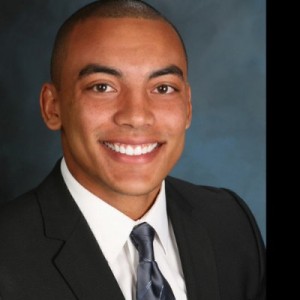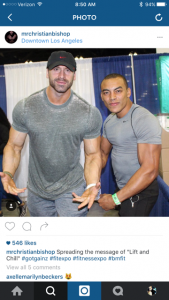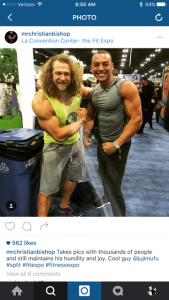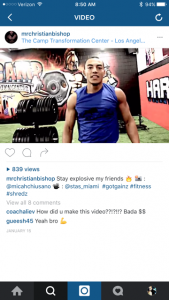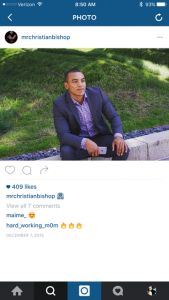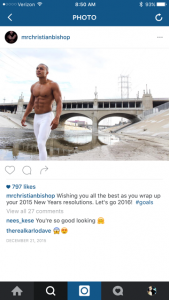 ______________________________________________________________
Two of these six guys were still part of the 8 guys who made it to Buenos Aires – Wells and Robby. In the pictures below, Wells is in the red plaid shirt, and Robby is the one wearing the sport coat, jeans, and flip flops. The other four (Christian, Evan, Coley, and Grant) have already been eliminated. I still have more guys to give you in the coming weeks that I haven't released yet.
@RealitySteve bachelorette filming in buenos Aires today pic.twitter.com/ItdenHyxmQ

— Kelsey Kinser Evans (@kelskevans) April 8, 2016
Apparently all bachelorette contestants use the same barber @RealitySteve #bachelorette pic.twitter.com/8W9yyESIo1

— Kelsey Kinser Evans (@kelskevans) April 9, 2016
Also, Robby is the one who JoJo was walking hand in hand with in Uruguay after they had drinks at the Capi bar and got a fireworks show that I posted last week. Robby is going to be an interesting one for the sole reason that, well, he had a girlfriend of 4 years named Hope Higginbotham that he broke up with in January. Here are some recent photos of them, with one of these being a trip to Italy for her birthday in November, then also them together in pajamas this past Christmas.
Here's what I can tell you from what I was able to find out: The breakup definitely happened in January, and remember, final casting weekend for this show is the last weekend in January and first weekend in February. Which makes for a whole boatload of questions, mainly what is a guy just out of a four year relationship doing on this show? Then again, we all know none of these people really care about finding a wife. He's out to promote himself. Can't fault him for that. They all do it. But geez, by that timeline he was no doubt in talks with the "Bachelorette" at some point while he was still with his 4 year girlfriend at the time. Also, I've been told she had no idea he was on the show until after he'd already left. He never told her he had been talking to the show, was thinking of going on, or had agreed to do it. So lets see how much he lies or downplays his 4 year relationship with Hope to JoJo, because there's zero chance he can really be honest about it since no woman in her right mind would keep him around knowing he'd just done that. And by the way, JoJo and Hope look like they could be sisters. I guess Robby has a type.
Send all links and emails to: steve@realitysteve.com. To follow me on Twitter, it's: www.twitter.com/RealitySteve. Instagram name is "RealitySteve," or join my Reality Steve Facebook Fan Page. Talk to you tomorrow.