Well, we're almost home. Hometown dates for the "Bachelorette" start this week. I'm not sure of all four just yet, but hoping to find out soon. I know a few of you may think, "My God, she's already at hometowns," but honestly, it's the same thing every season. Hometowns always begin right around one month into filming. JoJo started filming on March 16th, and today is April 18th, so this is par for the course. It's always been like this. Not to mention, it takes 1 month to go from 25 down to 4, then it takes 3 weeks of filming to go from 4 down to 1. The schedule is the same every season, nothing changes, and this show never really deviates from it outside of Kaitlyn last season when Patagonia fell through for overnights and final rose ceremony, so they changed it up by not having your regular 4 hometown dates, and just flew the final two families to a closed off resort in Utah. That was definitely the exception and not the rule since it's the only season, I think ever, that didn't have the normal four hometown dates in the contestants' hometown. As mentioned, hopefully I'll be getting confirmation soon as to who the final four are. Two of them I'm pretty sure of. Just waiting for one last bit of info on the other two.
I was out on Friday with "Daily Links," but, I figured I'd leave you guys with something "Bachelorette" related so I tweeted out these two things. First, JoJo was filming in Mendoza, Argentina as of Thursday for a date:
(SPOILER): Filming still in Argentina for episode 7. JoJo filming at the Entre Cielos Hotel in Mendoza yesterday… pic.twitter.com/O5wftuPIqg

— RealitySteve (@RealitySteve) April 15, 2016
So either filming stayed in Buenos Aires for episode 7, and this date was just a one day thing where they took a flight to Mendoza, or, filming moved to the other side of Argentina for episode 7. Either way, episode 7 was in Argentina. Just not sure where the "home base" was.
In addition, I retweeted something that Mike Fleiss has tweeted out a while back regarding one of the guys…
Here's a little nugget. What Fleiss failed to tell you when he posted this pic, is he's this seasons villain… pic.twitter.com/VpWI3AN7OL

— RealitySteve (@RealitySteve) April 15, 2016
Yes, he is this season's villain. You can now add him to the list of JoJo's Guys in the navigation bar up top. Ladies and gentleman, meet…
______________________________________________________________
16. Chad Johnson: Tulsa, OK. He's a former marine who graduated the University of Oklahoma, and is now a realtor estate agent in Tulsa. He's quite the gem this season I tell ya'. I think he pretty much wanted to fight every guy from what I heard. Gee, can't imagine why with all those veins popping out of his head, neck, biceps, arms, chest, and brain. Seems like such a level headed guy.
Facebook – Chad Johnson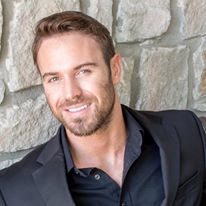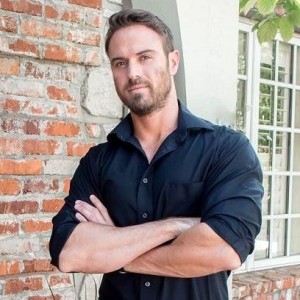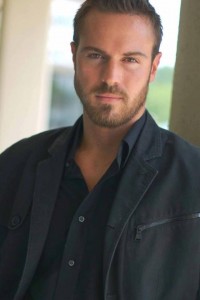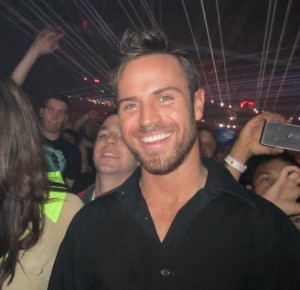 ______________________________________________________________
Daily Links
-Andi Dorfman's book is coming out next month, and we're starting to get a a few teasers on it. We hear that Josh had a temper (then again, Nick said he did on the plane video), and that she slept with him one last time before moving to New York. To me, the biggest reveal in that article though, was Andi relaying a conversation she had with Chris Harrison about UnREAL, where Andi and him disagree on how accurate it is. Funny, according to Chris Harrison, no one watches that show and it's terrible. So how can he even have an opinion on it if he doesn't watch it? Oh yeah, that's right. He totally watches it, realizes it depicts the behind-the-scenes stuff more accurately than any show has, and has to denounce it. Nice try Chris.
-A little while ago we learned that McDonalds was going to be putting in a loyalty program, which was essentially the greatest news ever. Now come to find out a location in Missouri is trying out an establishment where you can build your own burger and have all-you-can eat fries. Note to self: Move to Missouri soon. Actually, don't. You might die of salt intake. All-you-can-eat fries? Are you kidding me? I thought that was reserved for when you died and went to heaven? Apparently not.
-I'm still scratching my head over this one. A sorority girl at the University of Nebraska Omaha was kicked out of her sorority after she used a "suggestive" picture of herself for her Tinder photo. Problem is, the picture wasn't the least bit suggestive. I mean, there have been probably a billion photos online more risqué than that, and that's what they kick her out for? Huh? She's not even showing any skin and is completely covered up. They must've had something else on her.
-So we've all seen T Swift makeover for Vogue Magazine by now haven't we? I'm not sure who told her going with platinum blonde hair was a good look, but whatever. She can do whatever she wants. I think I'm more disturbed by the fact she spent all weekend at Coachella. I wonder if Lauren Bushnell is bummed she has to play wifey now and missed out on getting plastered and arrested for public intoxication like she did last year at Coachella?
-I'm pretty sure I remember mentioning this story back in the fall, but now there's even more detail to it that's even more disturbing. Remember that story about a dude that had sex with dolphin? Well, there was one and he did. Now apparently there's a documentary about it. I don't know what's worse, this guy admitting to having sex with a dolphin, or the fact that he basically uses the "she was asking for it" excuse saying that Flipper was making advances towards him and he couldn't resist. You're a sick pig.
-Interesting story over the weekend as Cheryl Burke of DWTS fame came out and tore former partner Ian Ziering a new one calling him the worst partner she ever had on the show, who practically made her slit her wrists. I'm not doubting when she says it, I'm just curious why all the sudden did she decide now to put him on blast? What does that accomplish? And I'm sorry Cheryl, but Steve Sanders will not stand for this type of harassment. You better watch it. He might stick all the KEG boys on you.
-Chrissy Teigen and husband John Legend welcomed a baby girl over the weekend. Her name is Luna Simone, and congratulations are already in order for Luna Simone for already being the most insufferable baby ever. Not because of anything daddy did, little girl. It's your mom. She's kind of a lot to deal with and we can only imagine how much more unbearable she'll be now that she had a daughter. You know, because she's the first person ever to bear a child.
-Julia Louis Dreyfus hosted SNL over the weekend and EW.com has their recap. A couple good skits in there, but overall, a pretty average show. Three characters on "Weekend Update" seemed like a lot. But the pool boy sketch was pretty funny.
-Ever wanted to live at DisneyWorld? No, not go there all the time with a yearly pass, I'm talking about actually living there at the resort? Well now you can for a starting price of $2 million. You'd think that'd be a lot, but already a couple of the lots are completely sold out. Of course they are. Disney fanatics don't surprise me in the least. I'm sure they'll even decorate their whole house like something from Aladdin as well.
-Rihanna and Leo apparently spent some quality time together at Coachella this weekend, and somewhere out there, Chris Brown is probably chucking furniture around his house. I don't know this for a fact, but basically wouldn't the earth explode if Rihanna and Leo started dating? You know, for a year or so before he gets tired of her and moves on to someone else?
Send all links and emails to: steve@realitysteve.com. To follow me on Twitter, it's: www.twitter.com/RealitySteve. Instagram name is "RealitySteve," or join my Reality Steve Facebook Fan Page. Talk to you tomorrow.