If you're over the age of say, oh I don't know, 23 years old, and at some point today you put something on your Facebook, Twitter, and/or Instagram feed that references the fact that today is 4/20 day, you might want to rethink your priorities in life. I've been up for maybe an hour and I've already seen it 4 times today somewhere. Really? People still think that's funny? Like, grown adults find humor in that. Or am I the weird one here and I sound like I'm telling the young kids to get off my lawn? I guess just because it's the same joke once a year and there's zero creativity behind it why I just find it so pointless. Great. It's 4/20. You smoke weed and you're letting people know you do. Bhahahahahahahahahahahahahahahahahahaha. Hilarious. Man, you should take your act on the road with that one. Because what better way to get the crowd all riled up than to hit em' with the ol' 4/20 joke. And you know what really gets these people going? When we get to 4:20pm today. My God, you'd think we've reach the apocalypse. 4:20 on 4/20 practically makes these people reach orgasm for some unknown reason. Hey, just warning you. It's going to be on one of your social media feeds today at some point, soooooo yeah, prepared to be inundated with that. I'm here to help.
On to the "Bachelorette," if you missed my tweet yesterday, JoJo's first hometown date took place in Castle Rock, CO. He's a guy I've had since before the season started, and one of the 3 I knew was getting a hometown. No pictures came out yesterday from their date, but I did hear that they were at the grocery store in Castle Rock in the afternoon portion of their date before meeting his family. Here's who JoJo was with. He's been added to the JoJo's Guys page in the navigation bar up top.
_____________________________________________________________
16. Chase McNary: Denver, CO. Graduated Colorado St. University in 2011 and currently works as a medical sales rep for Mountain States Medical in Littleton, CO. He had a bunch of Vine videos at that link, but apparently doesn't work now. Probably a good idea because it was loaded with videos of him cursing. He also found the Mosaic church in Denver a couple years and decided to do a testimonial about it…
Facebook – Chase McNary (de-activated as of 3/16)
Twitter – @mcnaryism (de-activated as of 3/16)
Instagram – chase_brody7 (de-activated as of 3/16)
LinkedIn – Chase McNary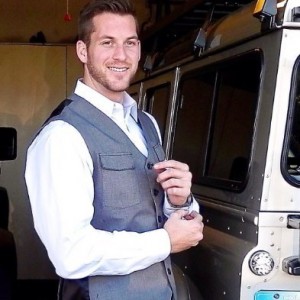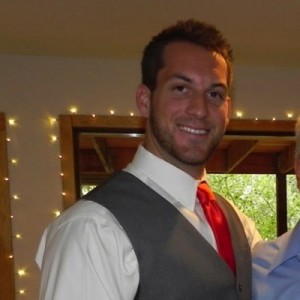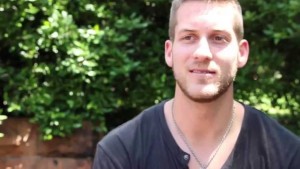 _____________________________________________________________
In the group picture in Buenos Aires during episode 6, he's the guy in the middle with the navy t-shirt, blank jeans, and sneakers…
@RealitySteve bachelorette filming in buenos Aires today pic.twitter.com/ItdenHyxmQ

— Kelsey Kinser Evans (@kelskevans) April 8, 2016
Apparently all bachelorette contestants use the same barber @RealitySteve #bachelorette pic.twitter.com/8W9yyESIo1

— Kelsey Kinser Evans (@kelskevans) April 9, 2016
Which now leaves only two guys I haven't released yet from that picture – the short dude with the tattoos, and the guy in the all dark clothing with the brown shoes. I'll be giving them to you shortly. As for hometown date #2, that happens tomorrow and it'll be in Florida with Robby Hayes (the guy in the blazer, jeans, and flip flops in the pics above in case you forgot). The day portion of their date is happening at Aunt Kate's Restuarant in St. Augustine, and one or both of them will be arriving by boat. Now, the fact that I just spoiled where it'll be is there a chance it might get changed up now? It's possible. But unlikely. So head on out to Aunt Kate's Restaurant tomorrow if you want to catch a portion of JoJo and Robby Hayes together.
Still waiting to find out who the 4th guy is that's getting a hometown, but I can tell you that Jordan Rodgers is getting one. His parents live in Chico, CA so I would expect the hometown to take place there. However, for those expecting Aaron and Olivia to show up, it's probably not gonna happen. Mainly because Jordan and Aaron don't have much of a relationship, and well, neither do Aaron/Olivia with his family. Draw your own conclusions as to why.
Daily Links
-Nell Kalter has your RHOBH recap up now to view. Now, considering it was a reunion show, I think the means this season is coming to an end. However, since I know this franchise has like 12 reunions shows per season, I have no idea how much is left. That boggles my mind. That'd be like having 3 "Women Tell All's" per season on the "Bachelor." No thanks. We can barely handle one.
-Megan Fox and Brian Austin Green are working on their marriage. Remember they got separated, but then he put a third baby in her and now they're going to stay together. I guess their issues stemmed from she still has a decent career in Hollywood and he does nothing, which caused a riff. Hey, don't call being the co-owner of the "Peach Pit After Dark" nothing. That's a very prestigious club that had acts like the Goo Goo Dolls, Ray Pruit, and Donna Lewis perform there among others. If Megan can't handle David's workload, then maybe she isn't cut out for marriage.
-I thought maybe this was made up or I was dreaming, but apparently this is true. There is going to a restaurant opening in Chicago this summer called Saved by the Max that is a tribute to the "Max" from "Saved by the Bell." And before you start your jokes, no, Screech won't be one of your servers. Although, I'm sure he's already sent in his application now. Is this the stupidest thing ever, or on the flip side, am I finding a way to make a reservation there in July? I'll let you know.
-Kate Hudson is now explaining her snaps with JJ Watt last week saying they weren't on a date. They were at an agents party and decided to f**k with some people and pretend they were out just the two of them. Awwwwww, how cute. Celebrities being bored and screwing with the public. That's all fine and dandy, but then you can't turn around and get upset if some outlets say you're dating. Sure, they didn't bother to do their homework and are reporting something as fact just because they saw it on social media, which is one of my biggest pet peeves, but hey, you make your bed, you lie in it.
-And speaking of garbage tabloid stories and click baiting, Radar is at it again. It's basically what they've become famous for. Assuming OJ gets out on parole, apparently he wants to date Kris Jenner. Yeah, because that's believable and that'll happen. Last time I checked, OJ killed Kris' close friend over 20 years ago. My guess is she doesn't have much interest banging OJ. But I guess when you're dealing with the Kardashians, anything is possible.
-Remember yesterday we had the story about "Castle" firing co-star Stana Katic if they're picked up for a season 9 because she and other head co-star Nathan Fillion apparently hate each other so much they had to go to couples counseling even though they're not a real couple? Well, Nathan "spoke" for the first time on Stana's firing with about as generic a letter as you can get. That surely did nothing to make me think that the story wasn't true. Really? Your co-star for 8 years gets canned and that's the best you can come up with?
-I know that every celebrity has fans and every celebrity has detractors. No one is universally liked. Different strokes for different folks. I get it. But after seeing the report yesterday that Michael Strahan is leaving "Kelly and Michael" to become full time at GMA, I'll just come out and say it: I don't get it. I'm a sports nut. I have opinions on basically every sportscaster you'll ever see on TV since I watch them so much, and I. Just. Don't. Get. It. with Michael Strahan. He keeps getting plush jobs and, frankly, he's not that good at all to me. But then again, there's plenty of people in the entertainment world that are talentless but somehow keep getting gigs. Michael just happens to be one of many.
-Even though the Kardashian clan has taken over social media, one thing that Khloe hadn't become a part of was snapchat. Not anymore. Khloe joined snapchat yesterday and unbelievably enough, the earth is still spinning on its axis. I know, crazy right? Although, get ready for an incessant amount of mirror pictures of her showing off her butt and pimping whatever other product she's out to promote. Actually, probably a good idea to just not follow her. You can thank me later.
-And finally, our sports story for the day. More like a video. Some random track and field event in Ireland and, holy crap, from the depths of hell! What a comeback. This girl was barely ever even on the screen she was so far behind. As for the girl on the yellow team, you might want to get a new anchor for your 4×400 relay team, because there's no way this girl was your fastest runner.
Send all links and emails to: steve@realitysteve.com. To follow me on Twitter, it's: www.twitter.com/RealitySteve. Instagram name is "RealitySteve," or join my Reality Steve Facebook Fan Page. Talk to you tomorrow.