There's probably a good chance that the ABC bios of JoJo's 26 guys are going to be posted today. If it's not today (they certainly wouldn't release something like that on a Friday), then my guess is it'll be first thing on Monday. UPDATE: They're now posted. Scroll down further for the link. Which in turn means that the first episode will be released online to media outlets so they can give their review. Obviously, there's a lot that's already been posted here in regards to the guys and the first episode in terms of shenanigans and limo entrances, but I'll have a full spoiler on episode 1 once it gets released to the media. Am I supposed to? No, but I have a way of viewing it early and spoiling it and have ever since Emily's season. It's username and password protected hence the reason only certain media outlets can view it. And when I say "media," I mean the outlets that suck up to ABC and don't spoil anything. ABC isn't giving me any username and password to view their episode. I just happen to have access to it and they aren't thrilled. Oh well. I wish they released every episode early since it would certainly make my Monday nights more manageable, but alas, they don't. So only the first episode can I write in advance of it airing.
Anyway, Chris Harrison came out with his seasonal "5 to Watch". This is done every season, and there's really no rhyme or reason to who he chooses. There's always 1 or 2 guys from the final four that make his list, and this season is no different as Luke and Jordan are in it. There's always a "character" that he throws in there (this season is Evan because of his job), and then usually someone who'll ruffle feathers in the house (Chad), and then some random (Grant). Sometimes the person who ends up being the final 1 is featured in this list, sometimes not. As I mentioned, really no rhyme or reason to this list so not a whole hell of a lot to pay attention to. As of this posting, the headshots of all 26 guys and their names are up here, meaning I expect the bios to be coming later today. After giving you Pete and Nick S. yesterday, the only three guys whose bios I didn't have this season are Ali, James S., and Jake. Here are Pete and Nick S. bios that were added to JoJo's Guys page yesterday:
______________________________________________________________
22. Pete Medina: Chicago, Ill.
Facebook – Peter Medina
Instagram – peterjamesmedina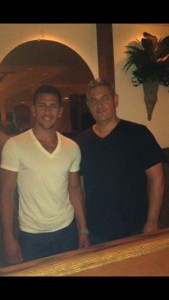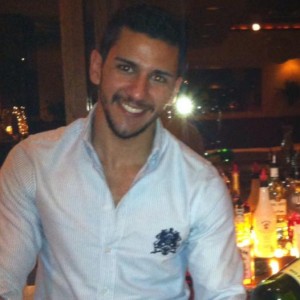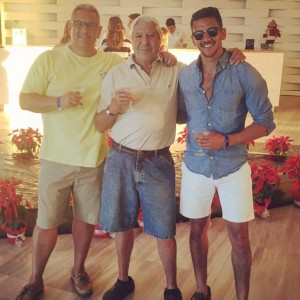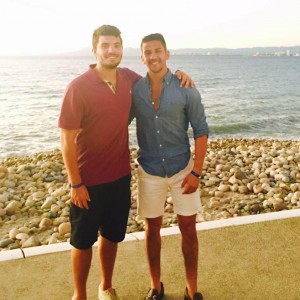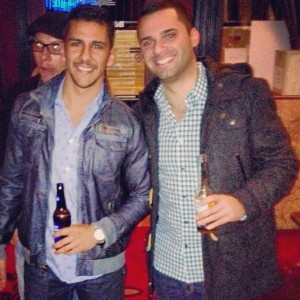 ______________________________________________________________
23. Nick Sharp: 26, San Francisco, CA. Account Executive at SAP, a software company in SF. Graduated from Virginia Tech in 2012 with a B.S. in Business Management & Marketing.
LinkedIn – Nick Sharp
Instagram – nisharp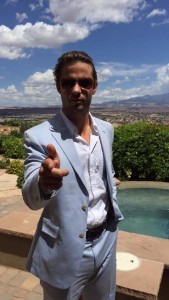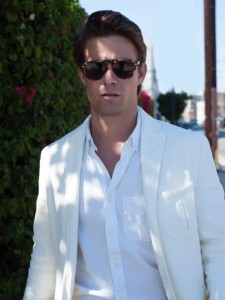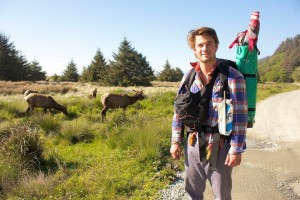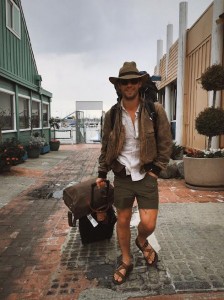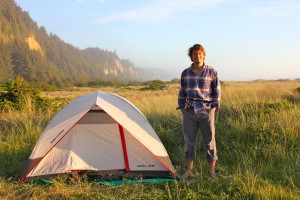 ______________________________________________________________
If the bios do get posted today like I expect them to, I will have my seasonal breakdown of all 26 bios tomorrow where I have a little fun with their answers, along with a few look-a-likes. I will tweet out the link then add the ABC bios page to this column later on today, so check back if you want to. UPDATE: That didn't take long. Your bios are now up. You can view them by clicking here.
This morning, I appeared on "Canada AM" via Facetime, and apparently I didn't know how to look into my phone when doing the interview. Seriously, this annoyed me watching it back so I apologize in advance. What a moron I am.
No "Daily Links" today, but I will give you your "Survivor" recaps like I do every Thursday:
EW.com: Dalton Ross' recap
EW.com: Probst answers Dalton's questions
People.com: As of this posting, Stephen Fishbach's blog hasn't been posted yet.
Reality Blurred: Andy Dehnart's recap
Send all links and emails to: steve@realitysteve.com. To follow me on Twitter, it's: www.twitter.com/RealitySteve. Instagram name is "RealitySteve," or join my Reality Steve Facebook Fan Page. Talk to you tomorrow.