As I tweeted yesterday, "Getting closer…" Now I'm not going to make any promises here, but there's a good chance that tomorrow I'll be posting the ending to JoJo's season. Along with the ending, I'll tell you all about what I've teased you with over the last month in regards to everything I heard going in to this season, and even during the season. It's all kinds of f****d up and frankly, if the show wasn't laughable enough before, this should do it. I will say this now though: None of this I'll be able to prove. But it's true. I wouldn't spend the amount of time I have over the last month gathering this information, talking to sources, and making sure of its legitimacy if it was something I just heard on a whim. And I'm sure there are a few of you who won't believe me, or won't want to believe me, and that's fine. I'm just reporting what I know to be true based on the people I've talked to and the information I've gathered. Trust me, I wish I could share with you what I actually saw, but I can't. I will stand by the credibility of 7 years of pretty accurate spoiling on this site and let that be the ultimate deciding factor for all of you. Then again, I'm just the messenger. Don't get mad at me. However, this stuff is too important to not let it be known. Tomorrow will most certainly be interesting. In the meantime…
We all know the "Bachelor" family is incredibly incestuous, and most of these contestants are going on the show just so they can meet/hook up with contestants from other seasons. Whether it be outside of the show, or forging a showmance on "Bachelor in Paradise," we know it happens. And with Paradise set to begin filming in 3 weeks, you know the wheels are in motion already behind the scenes for some of JoJo's guys and Ben's girls to make up most of the BIP cast this year. Well maybe you don't know, but I'm telling you it's happening. We'll get to that as we get closer to filming. Anyway, I was made aware this past weekend that one of JoJo's contestants, Wells Adams, was at the Paul Simon concert in Nashville on Sunday night with none other than…Carly Waddell. Makes sense. They both live in Nashville, and they both work in the music industry. It's the first I'd heard of it, so I have no idea how serious or how long it's been going on. Or, if anything's even happening. I mean, would you really bring someone to a concert you weren't at least a tiny bit interested in? After the concert, Wells was seen at Robert's Western World, a honky tonk bar in downtown Nashville. Knowing he was with Carly at the Paul Simon concert just hours before, looks to be her with him there as well:
As mentioned, I have no idea how serious this is, if at all, but just thought I'd mention it in case it possibly makes it's way on to Paradise this season. Carly did get heartbroken last season after Kirk left her high and dry. Would be a perfect redemption story. I just have no idea if she'd do it again. All I know is if a relative is getting married during that time of filming, she most certainly will choose Paradise over attending the wedding.
If you've seen my tweets the last couple days, you noticed I tweeted out a couple of clips from Andi's book that readers had emailed me. Months ago I told you that she was gonna come after Josh in this book and, well, she certainly didn't hold back on this part. Ouch. This has to sting a little:
Reader sent me this page of Andi's book. I'm guessing Andi wasn't a big fan of Josh by the end of their relationship pic.twitter.com/FcfgthCE0U

— RealitySteve (@RealitySteve) May 16, 2016
Or how about what it was like being in the fantasy suite with Juan Pablo during her stint on the "Bachelor."
(2/2) Andi with Juan Pablo in the fantasy suite. What a turn on that must've been. R Jay, R Kelly, & YouTube videos pic.twitter.com/8HrBwhCBFa

— RealitySteve (@RealitySteve) May 17, 2016
Ha ha, now that's funny. Supposed to be all sexy time and the guy rolls out some Ray Jay and Jay Z and forces her to watch his soccer highlight clips on YouTube? Sounds like me in high school, but instead of Ray Jay and Jay Z it was Vanilla Ice and Young MC, and instead of YouTube soccer clips, it was VCR recordings of my high school basketball games. Hey, it worked so shut up. But needless to say, once you're over the age of, oh I don't know, 18 years old maybe, it's probably time you stop showing a girl you should be bedding down how you can dribble a ball on a soccer field.
Andi's taken plenty of criticism for the book already (all you have to do is read some of the trolling done under those tweets), but to me it's whatever. Would I ever write a book like that blasting my ex's? Never. But do I get why she wrote it? Absolutely. She has an audience. She had a public relationship that millions of people followed on TV, followed by a public breakup. Remember when they broke up and neither of them talked about it in detail, and the masses were up in arms because they felt they deserved an answer? Well here's your answer and now they're still upset. Can't please everyone. I've never met or spoken to Andi in my life. I have no dog in this fight. I can look at it objectively though. Even though it's something I'd never do in a million years, I don't have a problem whatsoever with her writing a book that happens to trash her ex's in it. It's her story. Let her tell it. If you hate her or hate what she's doing, then don't buy it. I'm sure she doesn't care because plenty of others will.
I think what this really goes to show is, once again, none of us know any of these couples. What you see on social media means nothing in terms of their relationship. They're only putting out there what they want you to see. What, do you expect them to put up a picture of them arguing? Of course not. Hell, two days before they broke up, they were arm and arm smiling at the premiere red carpet event for Chris Soules season, yet underneath that facade, they were fighting horribly and Andi wasn't happy. So why would I believe anything they were putting out on Instagram, or future couples for that matter? Never have and never will. Sure, there may be happy people/couples that do post that stuff, but my guess is that percentage isn't very high. Andi and Josh's relationship has no bearing on my life whatsoever. I can't for the life of me understand why people have such a strong feeling about this and the vitriol they're spewing online. Seriously? People need a reality check sometimes. Geez. Breath. Smile. Have fun. Enjoy your life. Andi Dorfman writing a book should not be that much of a concern to some of you people.
And finally, every season once the ABC bios come out, I take a good hard look at them and try to figure out who some of these guys look like. I'm sure I will get a flood of emails like I do every season saying, "No, this guy looks like him." Which is fine. We all see things differently. But these were some of the look-a-likes I saw when looking at the cast bios. Enjoy…
_____________________________________________________________
Ali Zahiri and Peter Gallagher. I think he stole his eyebrows.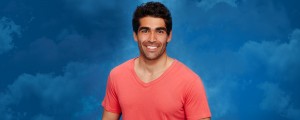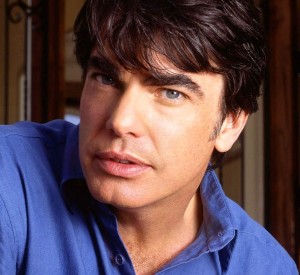 _____________________________________________________________
Evan Bass and Hitler. Did they have the same barber?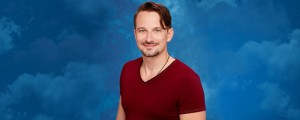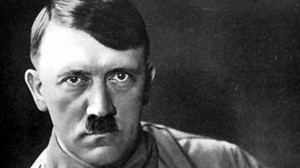 _____________________________________________________________
James Taylor and current Chicago Cubs pitcher John Lackey (when he had his beard back with the Cardinals)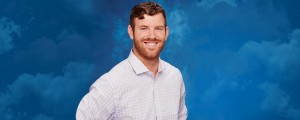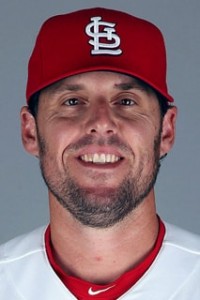 _____________________________________________________________
James Spadafore and Woody from "Toy Story." Oh yeah, this James' last name is Spadafore. Just got that yesterday. So Jake is the only guy whose last name I didn't get this season. That's ok. He's barely in the first episode and gone the first night anyway.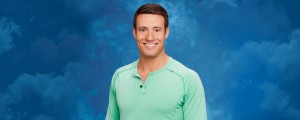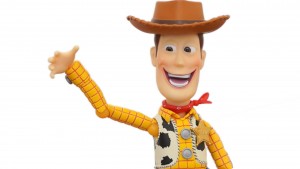 _____________________________________________________________
Jordan Rodgers and Aaron Rodgers. Naturally.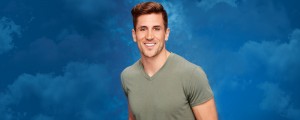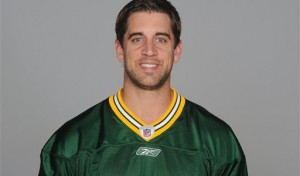 _____________________________________________________________
Grant Kemp and Jeremy Meeks, the model convict from last year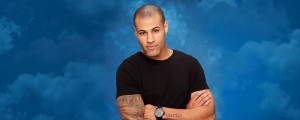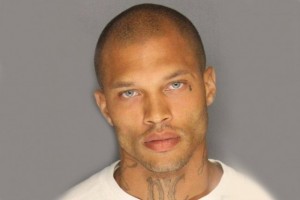 _____________________________________________________________
Peter Medina and any kid trying to grow a prepubescent mustache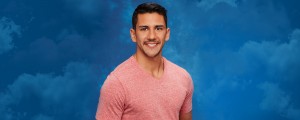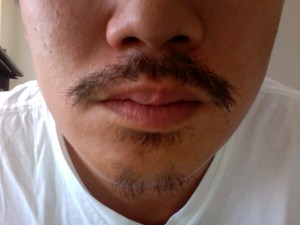 _____________________________________________________________
Robby Hayes and a Ken doll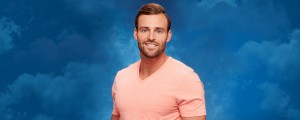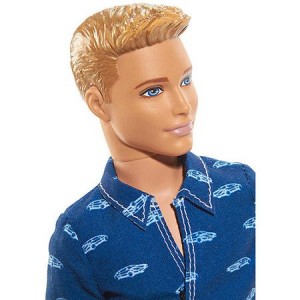 _____________________________________________________________
Vinny Venteria and Kevin Love (back when he was on the TWolves)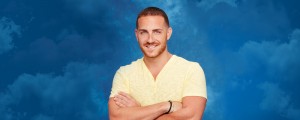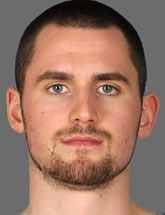 _____________________________________________________________
Send all links and emails to: steve@realitysteve.com. To follow me on Twitter, it's: www.twitter.com/RealitySteve. Instagram name is "RealitySteve," or join my Reality Steve Facebook Fan Page. Talk to you tomorrow.