Which now brings us to Jordan. Keep this in mind when reading these Jordan emails: none of these emails are from Brittany Farrar, his ex that he's referred to in the show from two years ago, nor are any of these from the girl he was with the night before he left for filming. Brittany hasn't spoken on the subject since her IG post the night of the premiere, and the girl he was with leading up til leaving for filming wants no part of any of this. She's too embarrassed she fell for his BS. Here's a taste of what's been emailed to me about Jordan since the show started.
Obviously, there are those that will find what Jordan's exes are saying more relevant than what Grant's exes are saying because, well, I'd say Jordan is a tad more important to the season, don't you think? If Grant leaves BIP with someone, then they can determine if that's someone they really want to get involved with. But for the sake of fairness, and to show that I'm not just pouncing on Jordan and everyone else is innocent, the Grant stuff was included. Lets also not forget there is still the whole Robby Hayes story I reported back when he was a contestant that he broke up with his ex of 4 years as he was being courted by the show. We see JoJo bring this up during his hometown date which Robby of course denies. However, he's lying as well. There may be more to that story in the coming weeks. So here you go with 4 emails from Jordan's exes. Some of them quite recent.
______________________________________________________________
Email #1
**** ********* <****er@gmail.com>
May 23 at 5:43 PM
To: steve@realitysteve.com
Steve,
I can confirm 100% what you're saying is the truth about Jordan being a "skirt chaser", "player" etc. I met Jordan off a dating website, Raya, over November and we completely hit it off (as much as you can via text and FaceTime) he seemed SO fame hungry! He doesn't really have an actual job, it seemed as if he was jumping around from "project to project". Although he seemed like extremely nice guy, he also seemed so desperate to find a girl. And someone as handsome and charming as he is, really shouldn't have an issue, right? When I wasn't being as responsive and saying I didn't really feel right coming to visit him in Nashville (little weird, no?) He would send me these long text messages about how he's never felt this way about a girl before. (Guessing he says that to every girl?) I found it a little weird and creepy given I've never actually met this guy, so I ended up telling him it would never work due to distance. When I heard he was on the bachelorette I texted him and one of his responses was "I'll never know what happened to us and why we could never work out" and that was it. PUH-LEEZE.
I find it hysterical he's on the bachelorette and assuming he won? Jeesh, fame hungry little man. I wish him and Jojo the best of luck but she needs to be careful and take it slow with him. True colors always show in the end.
I'm sure you'll be getting so many e-mails like this…
______________________________________________________________
Email #2
********** *********** <*****************61@gmail.com>
May 23 at 5:51 PM
To: Steve@RealitySteve.com
First of all, sorry for the lame email and name. While I trust that whatever I send you (whether you use it or not) my name will remain confidential, didn't want to risk it for the sake of not embarrassing my friend who has no idea i am doing this 🙂
My friend ****** dated Jordan on and off for almost 2 years. They met while she was filming Pitch Perfect 2. I have lots of info that just show how much of a dog he is if you are interested. I would rather it go on your site than some magazine.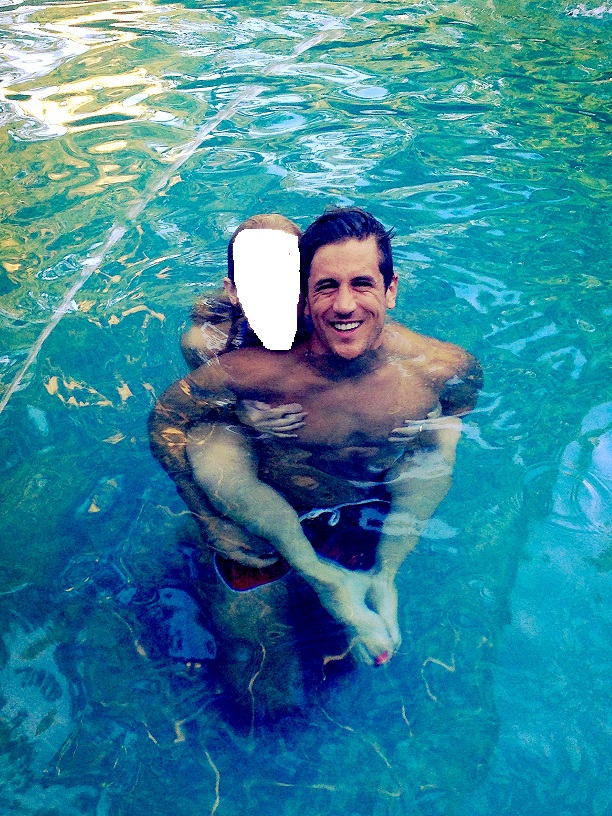 When I immediately emailed this person back and said I'd heard that Jordan cheated on Brittany during filming of "Pitch Perfect 2" (which Brittany pretty much confirmed with her IG post the night of the premiere), this person immediately emailed back with this…
********** *********** <*****************61@gmail.com>
May 23 at 6:30 PM
To: Steve
Whaaaa?! I know for a fact he told her that he had just broken up with Brittany 2 weeks before he got to Baton Rogue to film. I remember this because a few days after she met him at filming, she told me about meeting him and how she was very much smitten. I of course went to stalk his instagram to learn about him. When I did that, I saw old photos with him and this "blonde girl" aka brittany. I immediately text ****** with a "but does he has a gf?…" and she told me they had broken up a couple weeks back.
So, long story short, if Jordan was indeed still with Brittany, he definitely did not tell ****** that, and she 100% is not the girl to get involved with a guy if he is being unfaithful.
I emailed back three days later once the week had died down telling her I still didn't know what I was going to do with the emails yet, but that I appreciated her input. The response…
********** *********** <*****************61@gmail.com>
May 30 at 9:58 PM
To: Steve
No worries! I can't wait to see what you do with all the information. I am dying to read 🙂
I find it hilarious Jordan received the first impression rose since the first time I met him (****** brought him home in ********* to meet her family and her friends) he spent the entire time sitting in silence while I had to ask him questions. He didn't give a sh** about getting to know any of ******'s friends.