Lets get to some "Bachelor in Paradise" news, shall we? Filming is over. It ended on Sunday. I'm gonna do something a little different than the previous two seasons. Normally, I'd just post all the spoilers for the whole season in one day. But due to the circumstances surrounding the ending of this season, I'm just gonna give you what happens in the finale now, and worry about the episode-by-episode stuff later. I mentioned a couple weeks ago about some randoms this season that you're going to be like, "Huh?" when you found out they were on the show. I'll give them to you now.
Well, lets see. From Desiree's season we have Brandon Andreen
Not sure if you remember Brandon, but he had an interesting story post show. He actually met a girl online in Australia, flew there to meet her, documented their first meeting (although it's since been deleted), then posted a bunch of videos of them kissing, twirling and hugging out in public with a selfie stick. Guess that relationship crashed and burned.
Next up we have two guys from Andi's season, firefighter Carl King from Florida…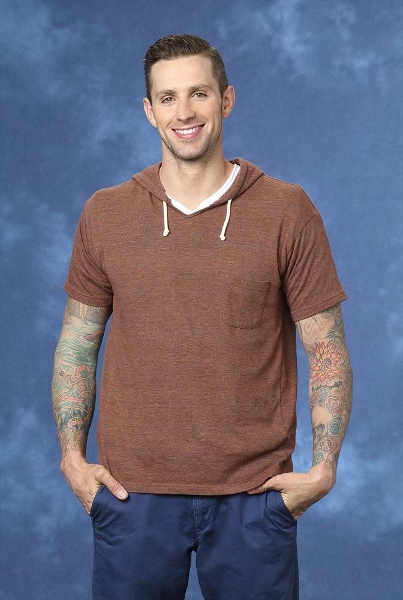 And Brett Melnick, the hairdresser from Santa Monica…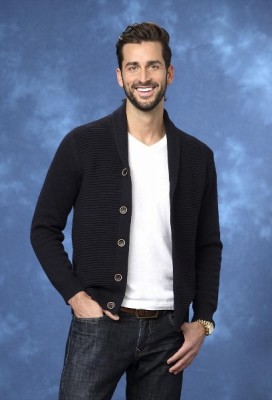 And finally, our last random of the season was from Kaitlyn's season, and that's Ryan Beckett…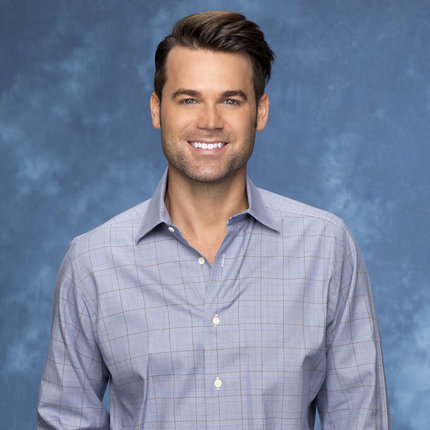 If you go look at Jubilee's Instagram, there's a few pictures of Jubilee with Ryan, Vinny, Carl, and Lauren Himle from this past weekend. Draw your conclusions from there.
I had already told you last week that this season's "It" couple was Josh and Amanda. Then if you were following Twitter, you probably saw me retweet this on Sunday:
@RealitySteve do you think a proposal is coming? momma Murray is in Mexico too 🙂 pic.twitter.com/lmqxwLEDcq

— Janice (@JvCostie) June 26, 2016
So once you saw that, there was probably a reason why Josh's mom was flown to Mexico while filming was still going on. And you'd be correct in your assumption.
Josh got engaged to Amanda.
I guess we shouldn't be surprised by that as his Image Rehabilitation is now complete – at least for the time being. Oh yeah, and one more thing:
Grant got engaged to Lace.
And oh yeah…
Evan got engaged to Carly.
You read that right. We have THREE PROPOSALS at the end of Paradise this season, and frankly, that's just laughable. I mean, it's hard enough to believe one couple can get engaged after knowing each other for 3 weeks. But now we have to buy that THREE of them did? So ridiculous. What an insult to all engagements. Lets face it, we're living in an Instagram world right now, and these contestants all know that they can possibly make money as a couple post show by selling products. So it's impossible to genuinely believe that three different couples all fell that much in love over a 3 week period that they just HAD to get engaged at the end. That's a lot of Kool Aid those kids were drinking down there. Unreal how the producers somehow hoodwinked three saps into falling for that garbage. But hey, as we know, the proposals don't mean anything on this show. I'll believe it when any of those couples walk down the aisle. I have a hard time buying any of those right now to be honest. As should you. Lets break down these three, shall we?
Josh and Amanda: When I first found out these two were an item from the second he came on the show in episode 2, I could sense this is where this one was headed. But talk about a public couple. With Josh now being seen on E!'s "Famously Single" which will end right around when "Bachelor in Paradise" starts, once again, how can you take this guy seriously?
Grant and Lace: Considering Grant falls in love every 17 seconds or so, this one is just funny. So he has a tattoo on his left forearm of the flight number from when he met his last girlfriend Jen, even though he was engaged to someone else at the time. So, does this mean he tattoos Sunday's date on his other forearm to profess his love for Lace?
Evan and Carly: Bahahahahahahahahahahahahahahahahaha. I'm sorry. Couldn't help myself. So Carly gets embarrassed last season by Kirk, then she sees her best friend Jade get engaged then have a televised wedding in January and capitalize on their Instagram promotions, and now 6 months after that, she's engaged too. Gotcha. Verrrrrrrry believable.
I'm sure you have a ton of questions about "Well what about this person?" or "What happened to Nick?" or "Did Ashley I and Jared break up?" etc. You'll get all those answers when I post the episode-by-episode spoilers. For the time being, that is your ending to "Bachelor in Paradise" season 3 to look forward to. Three couples get engaged at the end and it's utterly hilarious to buy any of them as legit.