A lot to cover today in regards to all the happenings in Milwaukee yesterday as they began filming on episode 4. Yesterday it finally happened. The dam broke. Every season we get through at least a week or two before some of the contestants who've been eliminated start following each other, then they make it obvious to the public who's on the show. Granted, I've told you for the last week I had 10 girls that I hadn't released yet, but now that a lot of it is out there on social media, I'll be giving you all their profiles on Monday. Sorry, today is a busy day with moving my sister's family into their new house and I still have a few of these profiles to put together. Regardless, some of the girls on the show this season whose names I hadn't given you yet (which I tweeted yesterday): Jasmine Brown (yes, that makes two Jasmine's since there's a Jasmine Goode), Danielle Lo (Lombard – more on her in a bit), Danielle Maltby (the girl who got the Ferris Wheel date in Newport Beach), Taylor Nolan, and Olivia Burnette. Still others I haven't given out. I'm holding onto them for the time being. One interesting thing about those six girls names I just gave you – five of them aren't white. Ethnicity! Wow, congrats ABC. It only took you 32 seasons. And there's still more ethnicity to come.
It started early in the day when the girls left were seen walking the streets in the inevitable "Welcome to Milwaukee" shot. Thank you to the city of Waukesha for catching them together:
Just a random group of ladies hanging out in #Waukesha? Or TV show filming? #bachelor #BachelorNation pic.twitter.com/arMprnNISM

— City of Waukesha (@CityofWaukesha) October 6, 2016
Then later, Nick shot a scene with his parents in the Steaming Cup, a place he shot at during his intro video:
So as it turns out, all the commotion at the café earlier this afternoon was due to filming of an episode of #TheBachelor. #WaukeshaWI pic.twitter.com/JMj3ud6YwQ

— Lauren Musni ? (@HappilyCandied) October 6, 2016
Nick and his 1 on 1 date Danielle were seen together during the day walking the streets as well:
Then on to the concert. Here's what I can tell you in regards to what went down.
-This was Nick's third 1-on-1 date of the season. He had one each in episodes 2 and 3.
-Cameras and phones were not allowed inside the venue. Hence the reason there are basically no pictures or videos on social media. However, there are ways around that as you will see. Hint: Just because producers tell you you can't bring your phone in doesn't mean you shouldn't.
-Nick and Danielle before getting to the concert were treated to a fireworks show, most likely at the lakefront.
-Nick had a group of friends from Wisconsin that were in attendance
-Chris Lane performed his songs "Fix" and "For Her" (twice), as Nick and Danielle danced and kissed on stage.
-He also performed a medley of cover songs to NSync, Backstreet Boys (which you'll hear in the video), and Jason Derulo
-Nick and Danielle were only there for a total of 20 minutes.
-Danielle has a flower tattoo on the back of her neck, and two butterfly tattoos on her ankles. If you want to see more of Danielle, oh there's plenty of her to see on the internet. She's an import model and basically doesn't mind you seeing her in bikini's and lingerie.
-With that said (as you'll see in the video), Danielle wore a very loose fitting and low cut top that left little to the imagination every time her nipples kept popping out. Will be interesting to see them edit it out since apparently it was happening non stop.
Here are a couple videos from the show last night along with a few pictures: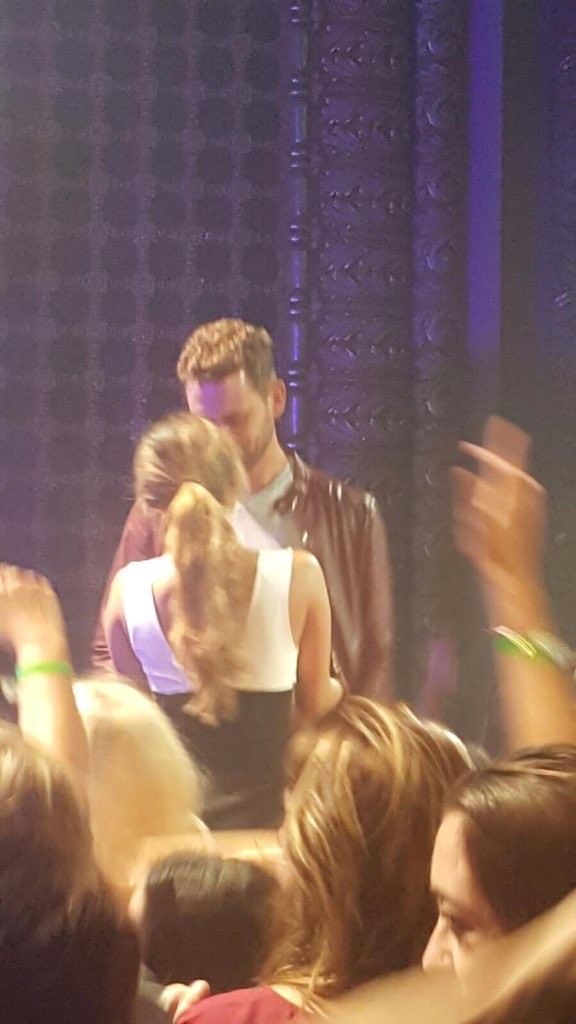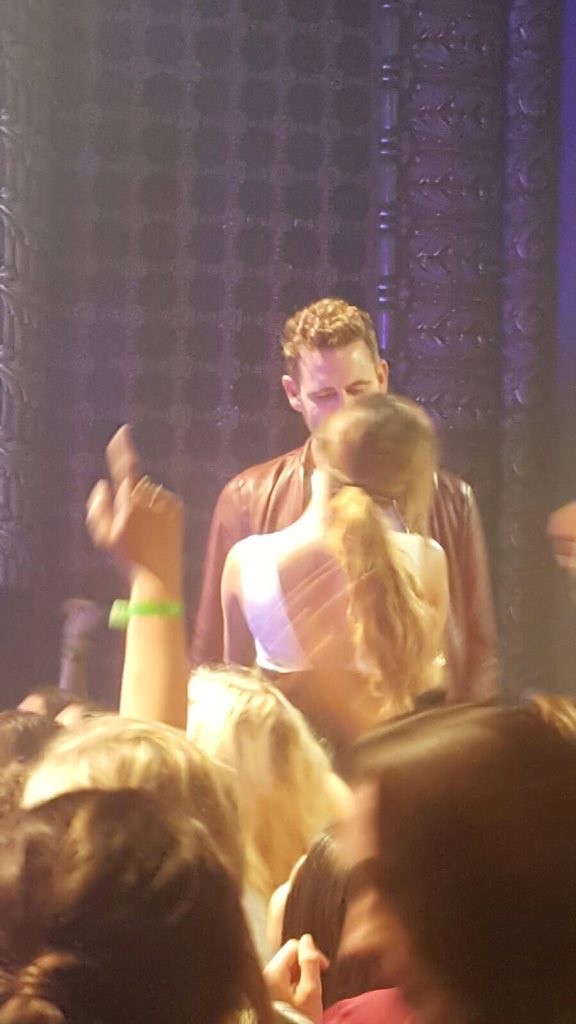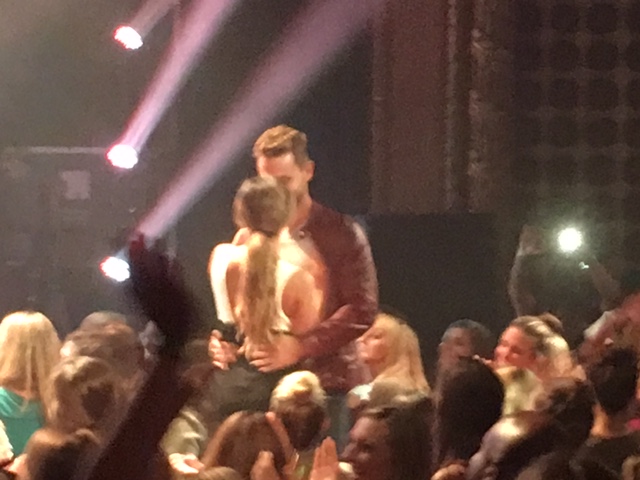 I love the freak out by the women in this video, "AAAAHHHHH her nipples!!!!"
If you want to see Danielle's previous "work," here she is.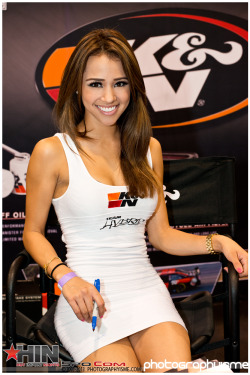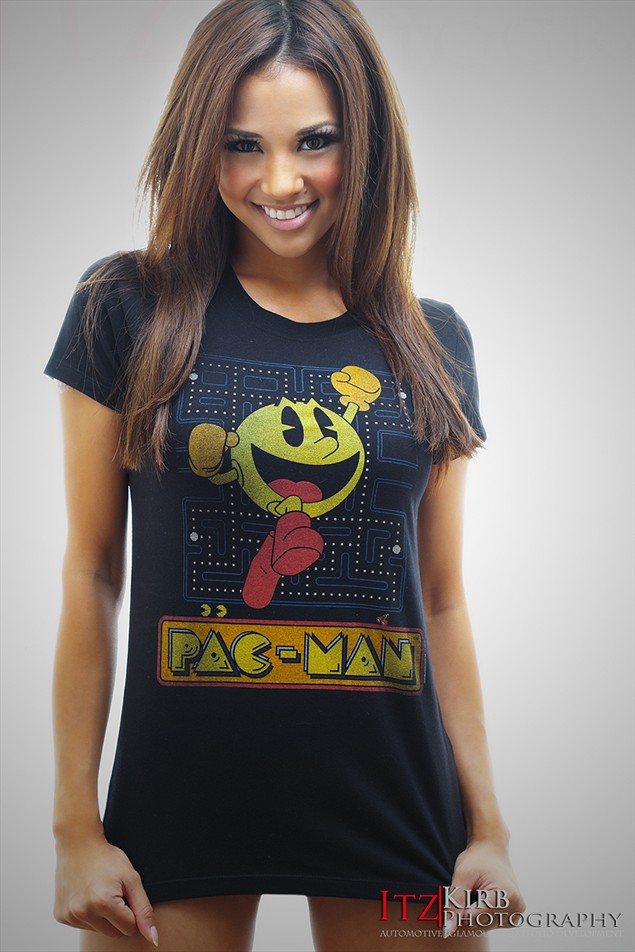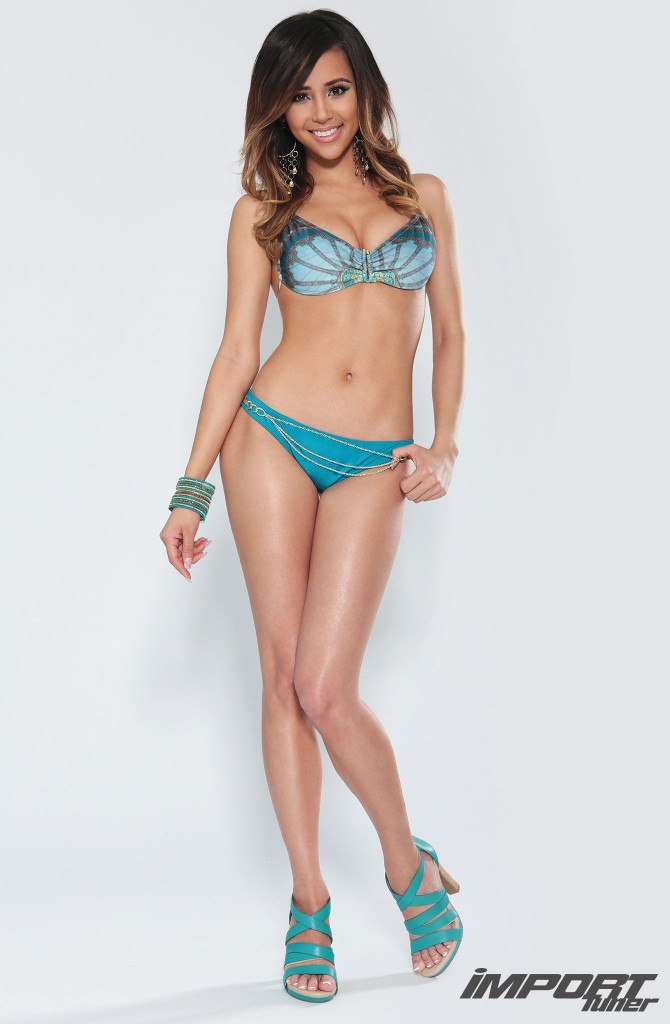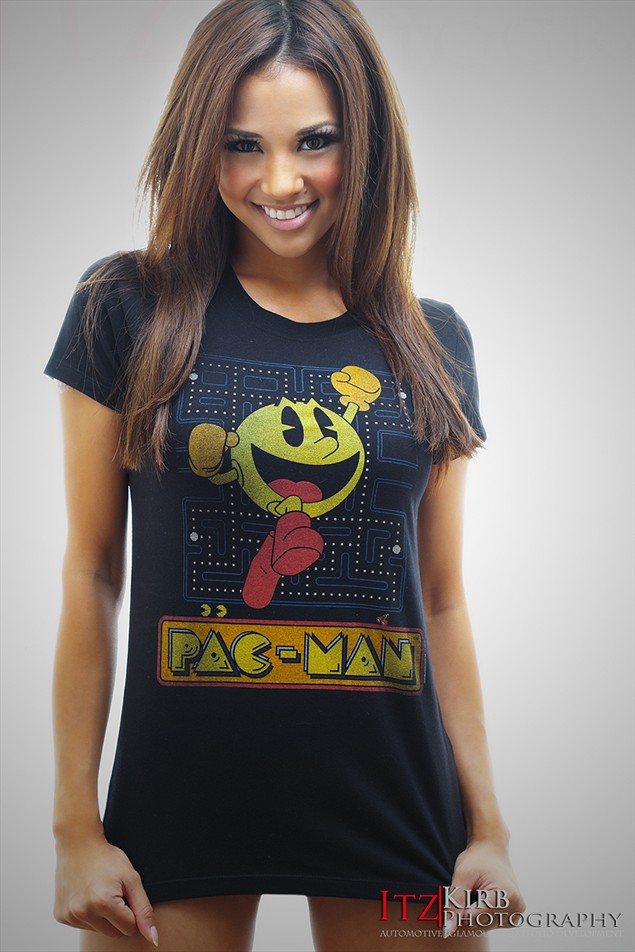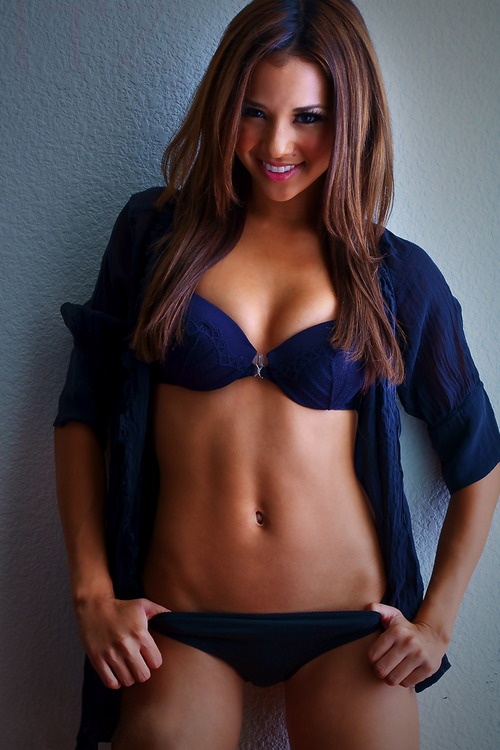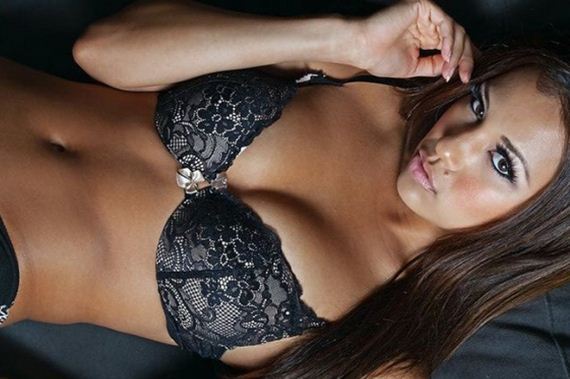 Very attractive girl (see, I told you this season had some lookers on it), but I have a feeling she's gonna rub a lot of people the wrong way based off what's out there on the internet. You know, model/wannabe actress, half naked pics everywhere. But of course, you know me, I'm all about fairness. Lets see how this plays out on screen. Nick is definitely into her. But there are still women that people don't know about yet, so lets see how it plays out.
As for today's date, it's a group date and they will be going to a Cheese Farm about an hour outside of town from what I've been told. Wisconsin? A cheese farm date? How original! I mean, I guess we shouldn't have expected anything less, right? Not sure that part of the date will get spoiled on social media, but maybe when they have the after party, people will get pics of them.
Send all links and emails to: steve@realitysteve.com. To follow me on Twitter, it's: www.twitter.com/RealitySteve. Instagram name is "RealitySteve," or join my Reality Steve Facebook Fan Page. Talk to you Monday.