There are a lot of people with an opinion about Nick as the next "Bachelor," – some good, some bad. That's expected. Would've been that way whoever they chose. I don't have a problem with Nick as the "Bachelor" at all. It's a job to me. Who they choose is the least of my concerns. The fact that Nick has been around the franchise 3 times previous, it's safe to say I've established some very good sources when it comes to him. Lets make one thing perfectly clear: Nick is all about Nick. Always has been. He's got a very healthy ego that's increased ten fold since he began in this franchise. He's even admitted it in past interviews that he knows he can be an a**hole at times. He's relishing being the "Bachelor." He's wanted this role for three years now. So the "awww shucks" attitude is an act. The guy moved to LA and has been taking acting classes. He's lied in numerous interviews about things, so much so that I've lost count. He's just become verrrrry media savvy. Lets not mistake what we're seeing here. He's no spring chicken when it comes to this franchise. He's unlike any lead they've ever cast before, because he's been on THREE shows before this. No other lead had been on more than one. So Nick knows what he's getting into, he knows what he needs to do, and he knows what he needs to say. Nick is very much aware what he wants/needs to do this season.
I've heard it from numerous people how aware Nick is on how he's viewed by the public. He LOVED the narrative that changed on him during "Bachelor in Paradise." From being the villain on Andi's season, to suddenly people liking his openness and candor, he fed off of it. Unfortunately, Nick is still like a lot of them, in that what random strangers on the internet say and think of him means a whole hell of a lot. Like, it bothers him when something negative is said about him more than it should. I can't give up sources on this, but the stories I've heard are mind blowing. At least to me. I just can't believe how much he cares what random twitter and social media trolls think. But he does. A LOT. So coming off "Bachelor in Paradise" with a narrative that seemed to turn in his favor, Nick is riding on Cloud 9 heading into "Bachelor" filming and, as he should, wants to keep that going. Nick loves the fact he's the "Bachelor," but Nick also has done this for three seasons now to also know that he just doesn't want to be a good "Bachelor," he wants to make good TV. He wants people to like him and his season more than any other "Bachelor" I can remember in recent seasons.
It's kind of a ridiculous thing to hope for since that no matter what Nick does, who Nick dates, who Nick chooses, or what women are on his season, there are still going to be people that won't like him or the show. That's just a fact. I'm not breaking any news there. But Nick is most certainly out for a lot of people's acceptance doing this show. He'll get it from some, but I don't think it'll really be much different than any other season to be honest. Three weeks ago I told you in a in a column on Sept. 28th that we had a first in "Bachelor" history. Unless I'm completely forgetting and drawing a blank, I'm pretty sure it's a first. Well, I can tell you now what it is. On night one, Nick gave the first impression rose to a black girl. Who was that girl? Rachel Lindsay, who had yesterday's 1-on-1 in New Orleans.
_____________________________________________________________
15. Rachel Lindsay: 31, Dallas, TX. Graduated with a B.S. in Kinesiology and Sports Management from UT Austin in 2007. Got her law degree from Marquette University Law School in 2011 and is currently a lawyer at Cooper and Scully in Dallas, TX.
Facebook – Rachel Lindsay
LinkedIn – Rachel Lindsay
(SPOILER): A little video of Nick and his date doin a little kissy kissy. I'll tell you who she is tomorrow… pic.twitter.com/A689T1Peu7

— RealitySteve (@RealitySteve) October 12, 2016
(SPOILER): Hey, it's dancing with umbrellas! pic.twitter.com/SlHfO7AC8N

— RealitySteve (@RealitySteve) October 12, 2016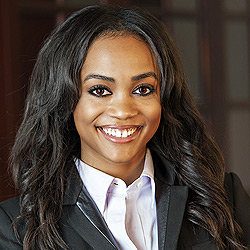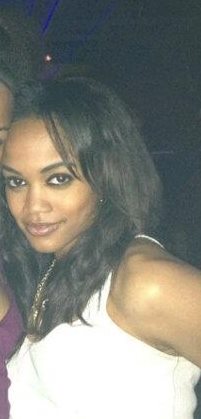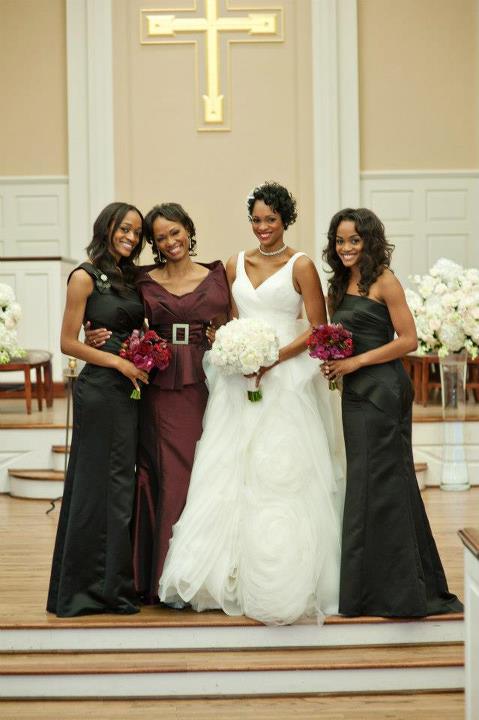 I'm not saying Nick gave Rachel the first impression because she's black at all. I'm just saying I think it played a role based on everything I heard coming into this season. This has nothing to do with Rachel. Very attractive woman. All she did was agree to come on the show. I'm sure Nick is into Rachel. Without a doubt. I'm also sure that Nick is very interested in "producing" good TV this season as well. Remember, Nick is about Nick. Will be interesting to see how far Rachel gets.
_____________________________________________________________
Two more girls to give to you today. All 3 girls have been added to the Nick's Girls. Up to 17 now, and I still have 6 that I haven't given you yet. I'd be pretty shocked if I don't have the whole cast spoiled by November. Yesterday I also tweeted out that there's a girl this season with kind of a big name in the franchise. Does the name Brittany Farrar ring a bell to you? It should. She was Jordan Rodgers' ex who went scorched earth on him last season for his lying about their relationship. Well, Brittany Farrar is on this season – just not THAT Brittany Farrar. But damn that would've been funny. Here's the Brittany Farrar on this season, spelled the exact same way. Talk about a coincidence:
Brittany Farrar: 27, originally from St. Louis, MO but I believe is currently living in LA. Graduated from the University of Missouri – St. Louis. She's a traveling registered nurse.
Twitter – @bfarrar913 (set to private)
Twitter – @BritFarrar13 (set to private as well)
Instagram – brittany_paige913
LinkedIn – Brittany Farrar

_____________________________________________________________
Christen Whitney: 25, Tulsa, OK. Graduated Ball St. University in 2013. Currently works as a dance instructor and videographer.
Twitter – @christenmae
Instagram – christen_mae
LinkedIn – Christen Whitney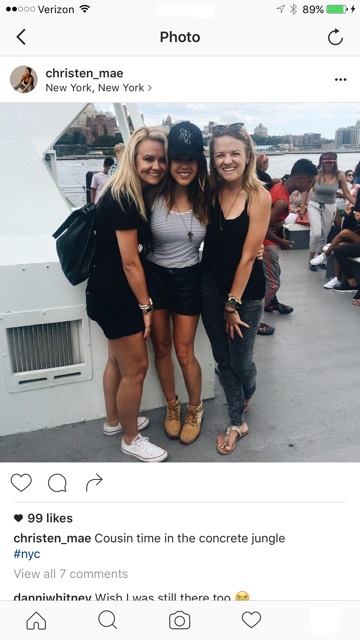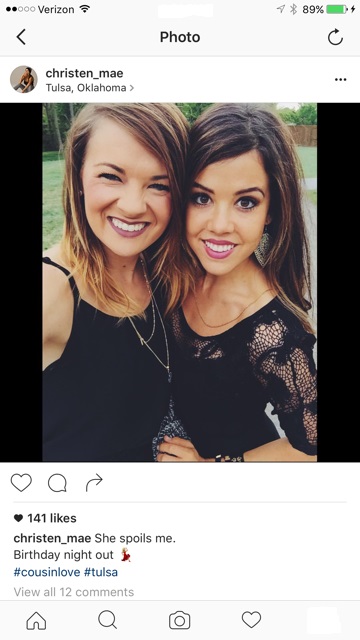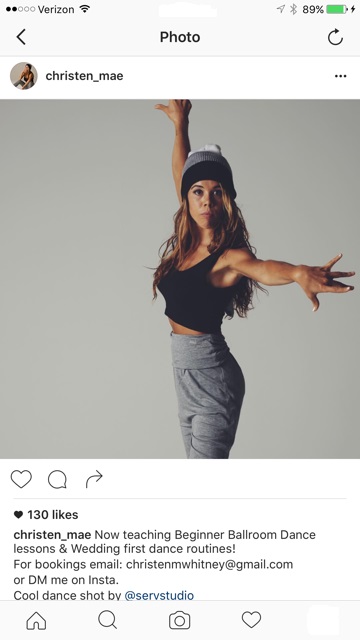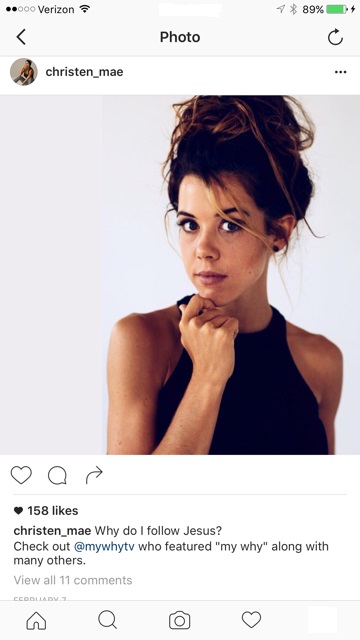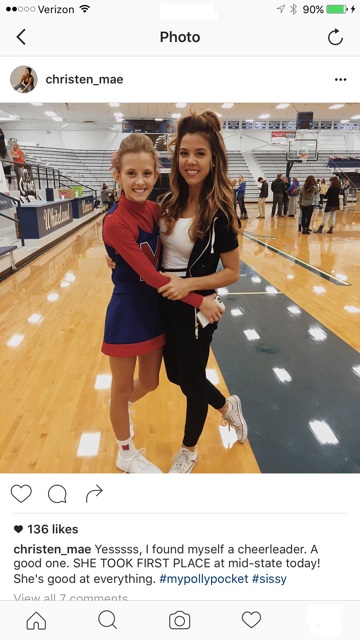 She was the 2nd from the right on the Backstreet Boys group date…
Oh hey it's the Bachelor Boys! (Nice moves @viallnicholas28 , but only room for one Nick in our @backstreetboys) #iHeartBSB #BSBVegas pic.twitter.com/yTnaUXDumC

— KoolKiwis (@KoolKiwis) October 1, 2016

_____________________________________________________________
Send all links and emails to: steve@realitysteve.com. To follow me on Twitter, it's: www.twitter.com/RealitySteve. Instagram name is "RealitySteve," or join my Reality Steve Facebook Fan Page. Talk to you tomorrow.