Today is without out a doubt, one of my favorite columns of the year, and that's the "Bachelor" Bio Breakdown. ABC released all the girls' bios yesterday, and there are some real doozies in this one. I take the time today to go through each one and point out a few things that caught my eye. In addition, a majority of Podcast #2 will focus on these bios, taking an in depth look at these girls yet again, and covering some things that didn't get covered today in the column. There's only so much you can write on these unreal bios. But talking about them and going over them more thoroughly should make for some good listening material. I always like people watching when I'm out and commenting to whoever I'm with. The next podcast will essentially be that but instead of seeing them out, I'm dissecting them through a lame bio on a website, coupled with a photo better suited for their senior year picture, including the awkward pose. So look for that come Monday.
If you haven't downloaded the podcast yet or are just hearing about this for the first time, here it is:

Subscribe: iTunes, RSS, Stitcher
Music written by Jimmer Podrasky
(B'Jingo Songs/Machia Music/Bug Music BMI)
Wanted to do a follow up on the Josh & Amanda stuff that I posted on Tuesday. If you don't follow on Twitter, you missed what I said, and this will be the last I mention of it until it's "official" from them that they're done. I stand by what my sources said. I do not care what Josh posts on IG, I do not care what any of HIS family is saying, and I do not care what the rabid, crazy Jamanda fans think. My job is to cover the "Bachelor." I was given information that they're broken up and that it's only a matter of time before they make an official announcement. Hell, they might wait through the holidays. I don't know. I just know they're done and it's why I reported it. US Weekly runs essentially the same exact story yesterday, not less than 24 hours after I posted what I did, and again, zero reference to my post. Remember, Josh is the same guy who two years ago, showed up at the Chris Soules premiere arm in arm with his fiance Andi, did a red carpet interview with Chris Harrison talking about their relationship, then two days later they announced their breakup. So basically anything this guy says publicly regarding his current relationship is irrelevant to me. It's a matter of when, not if at this point.
Now the fun stuff. Lets get to the bios. Commit these women to memory people, because a lot of them you will be seeing on Paradise this season. Remember last season, 12 of Ben's girls showed up on Paradise, so most of these girls will end up there too. Also remember that none of JoJo's top 6 guys appeared on Paradise last season. I fully expect Robby and Chase will be there this summer. Luke is the one who's claiming he won't do it. Do you know how many people from this franchise I've heard say they won't do Paradise, then end up doing it? They get closer to filming, producers start calling, they start talking to their friends that are going on, the "fear of missing out" sets in, and they change their mind. It's 6 months away. Any of them saying right now they wouldn't do it means nothing. They all change their mind. The allure of extending their 15 minutes and getting a paid vacation sets in and they realize they can't miss out. So basically expect that next season's cast will be mostly Nick's girls, some of JoJo's guys from her top 6 added with the next "Bachelorette's" guys, then a few randoms thrown in. They've been consistent in the first three seasons who from what season makes the show, so expect that this summer.
Chris Harrison had his annual "5 Women To Watch" column post yesterday , and I want to point out a couple things I noticed from this group picture that you see at the top of the page:
-Look at Dominique right behind Nick (his left, our right). Are her fists up? Is she about to sucker punch Nick in the back of the neck? What the hell?
-Always like seeing who went with the head tilt in the group pic. Lauren Hussey's head tilt game is strong in this one (2nd row, second from left). She wins the Head Tilt Championship for sure. Sarah Vendal (right next to her), and Corinne Olympios (first row, far left) have a little crink in there's as well. Shark lady Alexis in the back row is disqualified because she basically has to with that goofy outfit on.
-Looks like red, or a shade of red/maroon, was the color of choice this season as 12 of the 30 showed up in that color. Means absolutely nothing, but just thought I'd point it out.
-Long gowns vs short dress is always a fun game to play on night 1. Just based on the first row, only 2 girls went short. A majority usually go long, so you stand out if you show a little leg.
-Chris saying that Elizabeth and Nick "kissed" at a wedding is hilarious. Yeah, their crotches kissed. Way to undersell. And lie.
-As for the age breakdown, well, it was exactly as I predicted back in August when Nick was named the "Bachelor." Because he was turning 36 during filming and one of the older Bachelors we've had a lot of people thought this would mean older contestants. Not a chance in hell. Only 3 girls are 30 or older (with the oldest being 31), and 17 of the 30 are between 24-26. This show is never going to change it's casting ways. "Bachelor" girls, no matter how old the "Bachelor" is, will always have 75-80% of their girls in the 24-28 range. It's been tried and true for 21 seasons, so you can give up the hope they'll ever cast younger. Do I need to break out the graph showing all previous 20 seasons again?
So here's a thought or two on all 30 girls bios. I'll get into more detail on the podcast, but for today, I think this will do. If you want to go directly to their bio page to see how they answered every question, click on their name. Beauty is always subjective. Everyone has their favorites and tastes, likes and dislikes. Doesn't mean I think everyone else is ugly, or anything like that, BUT if you're asking me who I think the three best looking women are this season, I'd go with Elizabeth "Liz" S., Whitney, and Raven. I reserve the right to change my mind 400 times during airing. Enjoy…
_____________________________________________________________
First off, I can't believe the Alexis in those ABC headshots is this girl…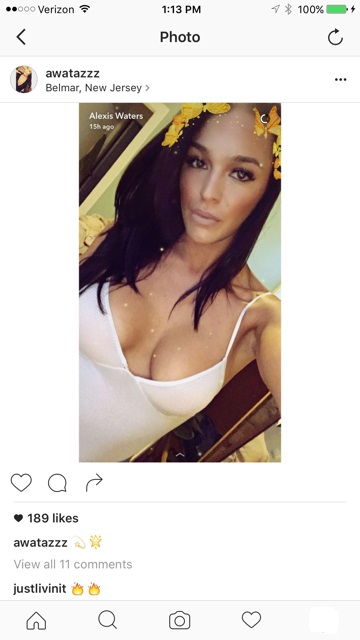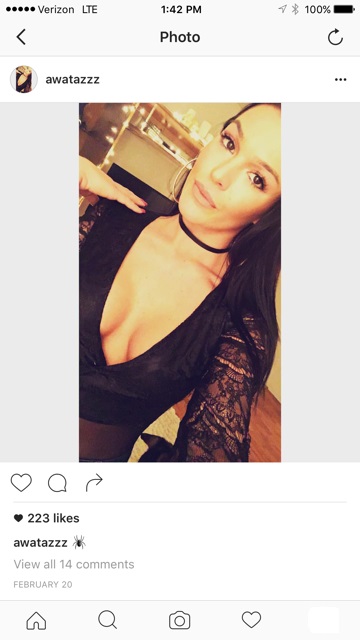 Either she went to town on the IG filters, or her bio picture blows. BIP contestant for sure.
Can we give her props for admitting to be afraid of E.T.? There seems to be a misconception that E.T. is all cute and cuddly. No, he's not. He's an alien with a red finger who's all boney and stuff and eats Reese's Pieces. I'd be petrified if he showed up on my doorstep too.
_____________________________________________________________
She likes "Ace Ventura," so MAJOR points for that. Then of course has to add "The Notebook" to that, which brings her point total to -8500. Ugh. Basic.
Two for two on girls that want to be dolphins. Ask Flipper how it feels to be treated as a dolphin. You thought being a woman was tough?
Unfortunately Angela, you and I won't be dating anytime soon. You thought it was immature of your boyfriend to say "Batman" as your name while waiting on a table at a restaurant. Now, I've never put down a superhero name, but I'll absolutely bust out fake names on occasion.