As for Winter Games, sorry I haven't posted anything on it since I tweeted out the US cast last Tuesday during the opening ceremonies. This person was an extra on opening ceremony day and wrote about it for the "Hollywood Reporter." Filming should end next week sometime, and according to Robert Mills, we finally have a little more clarity on how this show will air. Yesterday on his radio show, he talks about it in the first 10 minutes. You can listen here:
So if I'm hearing him correctly, this show will begin airing about a month and half into Arie's season, and will coincide with the two week run of the real Winter Olympics happening. This show will air for 2 weeks, but it'll air on Tuesday and Thursday both weeks. He didn't say how long the episodes were, but if they're believed to be two hours all four nights, that's basically the equivalent of a BIP season, just a tad shorter. Makes sense since, well, this is essentially just BIP in the winter with an international team comprised of contestants who have been on the "Bachelor" or "Bachelorette" in other countries. They are staying at the Hermitage Club in Wilmington, VT which I'm told is a very exclusive, private club. These were some pictures taken the day before the parade took place as the set up was going on: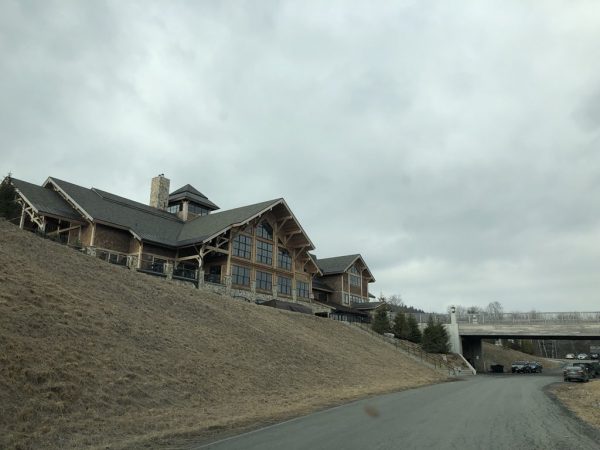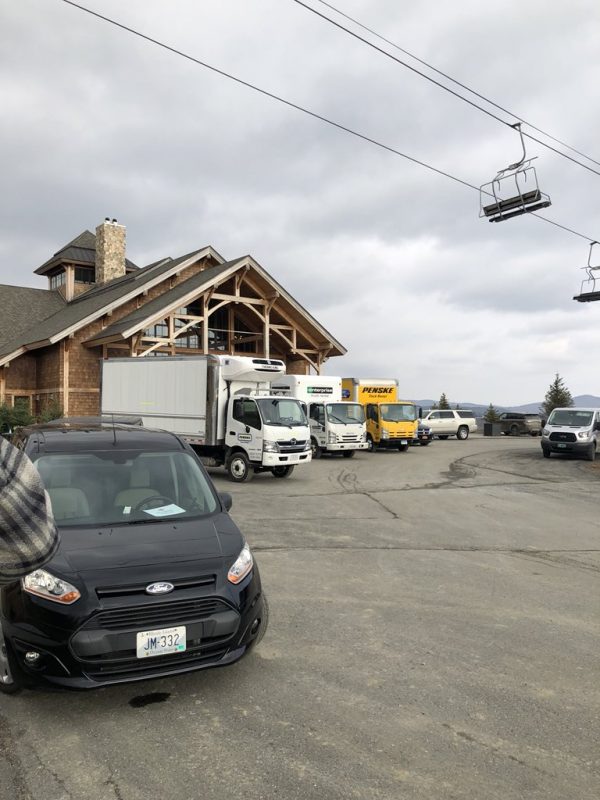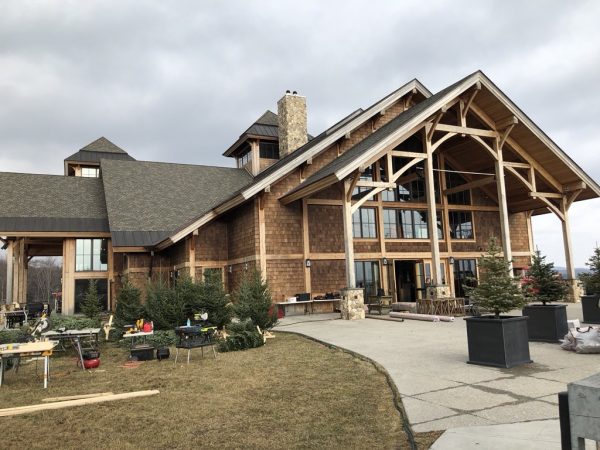 As I tweeted out the day of the opening ceremonies last Tuesday, this is your US team:
(Men):
Ben Higgins
Michael Garofola
Josiah Graham
Dean Unglert
Luke Pell
Eric Bigger
Jamey Kocan (Rachel's season)
(Women):
Lesley Murphy
Clare Crawley
Ashley Iaconetti
Bibiana Julian (Arie's season)
Lauren Griffin (Arie)
Now, because I don't watch any of the international shows (like 99% of you except maybe Bachelor: Canada), I had no idea who these international people were. But due to the numerous emails I received from people who actually do follow this stuff, I can give you the list of people that were seen out there. There are more international contestants than on this list, but these were the ones that were seen at the parade that others were able to identify. I appreciate those who contacted me with this since I had zero interest in looking these people up and finding out who they were, what season they were on, what their storyline was, etc. I'll just give you their name and what country's show they were on (clicking on their name brings you to a link about them or their IG):
(Women):
Lily McManus-Semchyshyn (Bachelor: New Zealand)
Ally Thompson (Bachelor: New Zealand)
Tiffany Scanlon (Bachelor: Australia)
Nastassia Yaramchuk (Bachelor: Sweden)
Rebecca Karlsson (Bachelor: Sweden)
Laura Blair (Bachelor: UK)
Jenny Helenius (Bachelor: Finland)
(Men):
Courtney Dober (Bachelorette: Australia)
Christian Rauch (Bachelorette: Germany)
Kevin Wendt (Bachelorette: Canada)
Benoit Beauséjour-Savard (Bachelorette: Canada)
I don't think this is going to be a yearly show. This is overkill. I don't know why they'd think most US fans are interested in half the cast being people we have no idea about and have never seen. I get they're trying to mix it up, but come February, we're gonna have a two week run where "Bachelor" programming will be on 3 days a week. Arie on Mondays, then Winter Games on Tuesdays and Thursdays. O. Ver. Kill. Hey, not my decision. I heard this was thought up once everything went down with BIP this summer and they thought there wouldn't be a season, so they scrambled to have a "BIP in Winter" show. Whatever the case, I'll watch, but I won't cover this nearly as closely as I do their other shows. Any spoilers I get I'll pass along, but this just doesn't seem the least bit interesting to me.
Enjoy the weekend, I know I will, and I'll talk to you next week sometime.
Send all links and emails to: steve@realitysteve.com. To follow me on Twitter, it's: www.twitter.com/RealitySteve. Instagram name is "RealitySteve," join my Reality Steve Facebook Fan Page, or listen to all my podcasts at Apple Podcasts. Talk to you next week.