Word broke early this morning from news outlets in Iowa that Chris Soules was arrested last night in Buchanan County for fleeing the scene of a deadly crash where one person was killed. According to the story, a pickup truck rear ended a tractor, sending both cars into a ditch, where the person who was on the tractor died. I understand it is very easy to jump to conclusions immediately on this story. And on the surface, this does not look good for Chris at all. I mean, IF he was the only one in the pickup truck, and IF his pickup truck was the one who hit the tractor causing someone to fall into a ditch and die, and IF he then fled that scene (especially if alcohol was involved), then it doesn't look good at all. I think we can all see that. But I'm not about to pile on. The state needs to prove that. We don't know anything more than what the stories are reporting so far. I'm not going to convict the guy in the court of public opinion just yet. But I'm also not stupid to realize he's in some big trouble if all of this points to him. You don't want to see anything like this happen to anyone, especially when someone's life was lost. Lets let the story play out before we all immediately convict the guy. I hope for his sake there's more to what's being reported right now, because if it's not, I gotta believe there might be some serious jail time involved here. Just a sad story all around. UPDATE: Police have obtained documents that he was in possession of alcoholic beverage containers at the time of the crash. Again, not good at all.
A lot been happening the last few days on Rachel's season as she's started hometown dates which (if you were following on Twitter since Thursday), we can now confirm seem to be going off per usual as Rachel has been visiting the guys' hometowns. Last Thursday, Rachel was in Miami, FL with Dr. Bryan Abasolo for her hometown date. They did some dancing (and making out) at the Ball and Chain restaurant where some professional salsa dancers were performing. Here were two videos that were posted to YouTube that day:
In addition, I was able to get video of them at the Little Havana Domino Park talking and watching the older guys play dominoes
Then on Saturday, Rachel was in Madison, WI for her second hometown date with Peter Kraus. Pictures and videos of those two were all over social media since they basically walked through town together, visited the Capitol Building, and went to the Farmers Market. Here's some that were sent to me along with a few from social media:
I guess we know who makes it to hometowns next season! #TheBachelorette #Madison pic.twitter.com/gPHy5b4kg6

— Morgan Wolfe (@Morgan_Wolfe_) April 22, 2017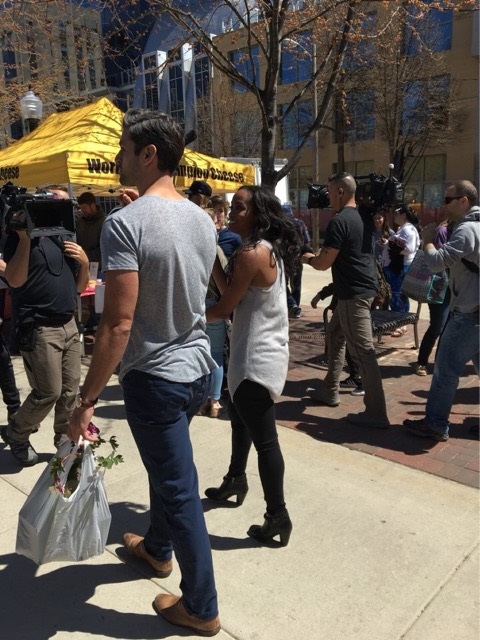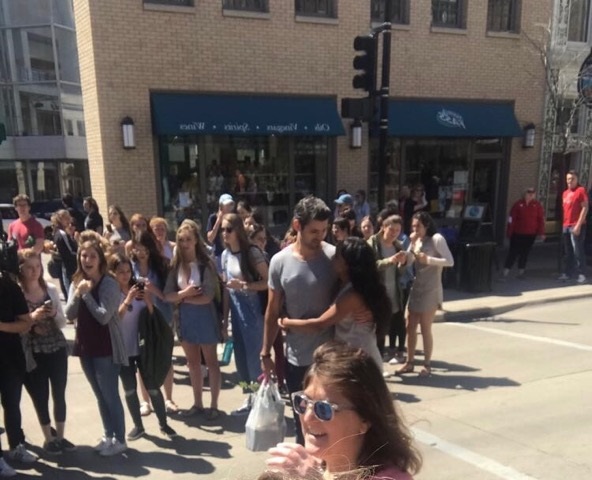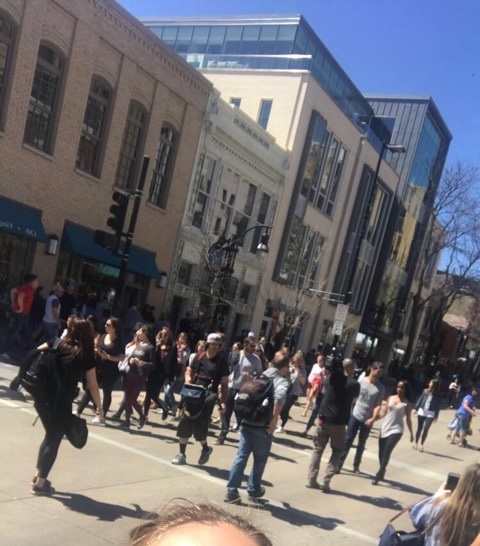 After walking through town, they went in to Cask & Ale on State Street and Rachel met up with some of his friends:
(SPOILER): Rachel and Peter now over at Cask and Ale on State St. pic.twitter.com/GAuXY9w7mo

— RealitySteve (@RealitySteve) April 22, 2017
Later that night, the dinner portion was at his parents house in Cottage Grove, WI. I debated on whether or not to tweet these out, but since there is no address anywhere on the home or street names anywhere, and I scratched out Peter's license plate on his truck, I didn't think there was anything wrong with showing these pictures. We all know from the day I posted pictures of Peter confirming him as a contestant over a month ago, he has his personal training website info on his truck. This was nothing new.
UPDATE: Production setting up at Peter's parents house in Cottage Grove. Peter's truck on full display. pic.twitter.com/Guk8vLLppF

— RealitySteve (@RealitySteve) April 23, 2017
So after the first two hometown dates got out publicly, you never know what you're gonna get. Last season, 3 of the 4 hometowns for Nick's season never got out publicly (Corinne, Rachel, and Vanessa). Even Raven's barely got out. I think I saw one picture. Back on Andi's season, all 4 got out. So you really don't know and there's no rhyme or reason to it. Yesterday's hometown date was private and not out in the middle of the city for everyone to see (at least not that tons of pictures made it out on social media), but I can confirm it was with Dean Unglert, the guy she had the first 1-on-1 with in South Carolina. This guy in case you forgot:
The Bachelorette is in Bluffton! pic.twitter.com/YImSTulPdJ

— Tori Simkovic (@WJCL22Tori) March 29, 2017
As for the rest of this week, what I do know is that Rachel will be in Dallas at some point. My guess is it's for the rose ceremony. However, knowing that her family is NOT flying to the final rose ceremony location because her sister is pregnant (as told to us by Robert Mills in his weekly EW.com radio show), one of two things can happen now. Either:
1) Rachel's family meets the final 4 guys before the rose ceremony on Thursday, Rachel makes her decision, and they head out to overnight and final rose ceremony per usual (just without the family meeting the final two wherever they go)
Or…
2) Rachel makes her final three decision on Thursday at the rose ceremony, and THEN the family meets the final 3 guys before they fly out to overnights and final rose ceremony.
I'm sure more information will come in at some point, but all I know now is that the final four rose ceremony is supposed to take place here in Dallas somewhere on Thursday.
And finally, I tweeted out yesterday about some crazy stuff happening in regards to "Bachelor in Paradise" hopefuls. There's so many moving parts to this, and it's still constantly moving and changing every day, that it's impossible to report all the details right now. We're still about 6 weeks away from BIP filming, so a lot can happen in that time. Plus, we have to see exactly how the show is going to approach this knowing that so many of the people they're looking at casting are already having sex with each other/in relationships/breaking up so they can go on the show – it's a mess. If the show doesn't address it while IN Paradise, then I certainly will. I mean, we know how they like to kinda hide certain storylines about people meeting before the show (like last season), but with this season, considering so many of them are involved/dating/sleeping with others who want on, it's a giant clusterf**k. Even I'm starting to lose track of who's sleeping with who. But without knowing who the final cast will be, and who eventually ends up dating who, it's impossible to tell the stories at this point because they might be irrelevant come the season filming. Just know that Rachel's rejectee's are already hitting up girls from the show, other guys from previous seasons are hitting up girls as well – even ones that were just hooking up with someone else in previous weekends. And I'm not just putting this all on the guys either. There are women who are absolutely playing the field as well. We all know these people hang out in between seasons, but this season is completely different. It's way more than any of the previous three BIP seasons combined. Should be one giant sh** show down in Mexico this summer.
Send all links and emails to: steve@realitysteve.com. To follow me on Twitter, it's: www.twitter.com/RealitySteve. Instagram name is "RealitySteve," or join my Reality Steve Facebook Fan Page. Talk to you tomorrow.