6. Clay Harbor: 30 (will turn 31 while show is airing). Moves around a lot because of football, but lives in Chicago, Phoenix, and New Orleans. Has two brothers, Cory and Cam. Comes from a mixed race family – dad is black and mom is white. Currently an NFL free agent tight end. Has played for the Eagles, Jacksonville, Patriots and Lions. This past season was on the Injured Reserve with the New Orleans Saints. From Dwight, Illinois and played his college ball at Missouri State. Contrary to what US Weekly reported in their "exclusive," no he didn't apply for the show on his own. He was recruited to be on.
Facebook – Clay Harbor
Twitter – @clayharbs82
Instagram – clayharbs82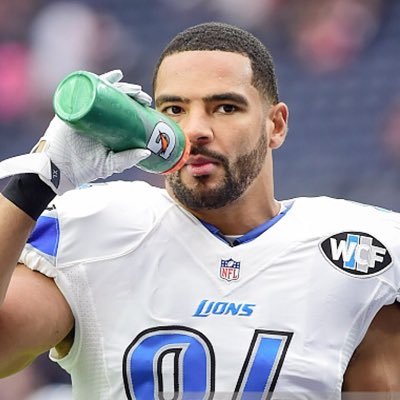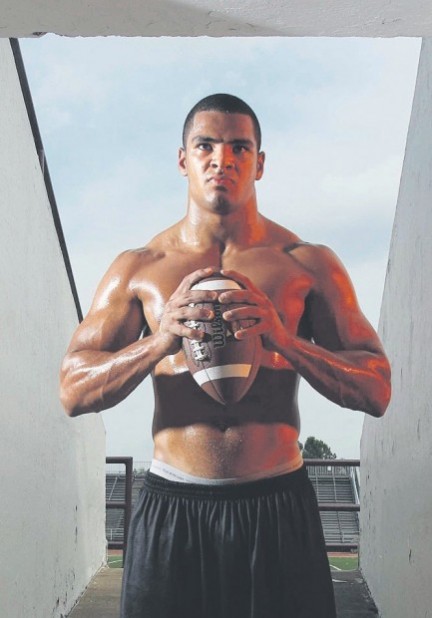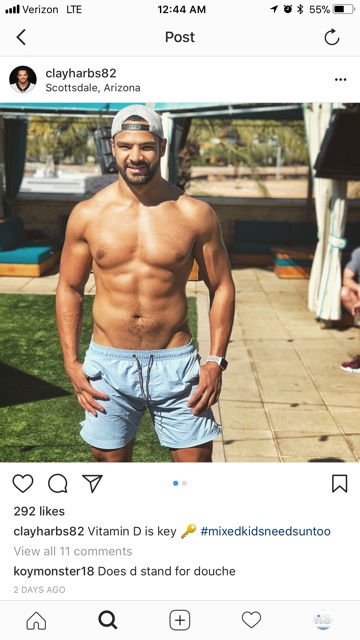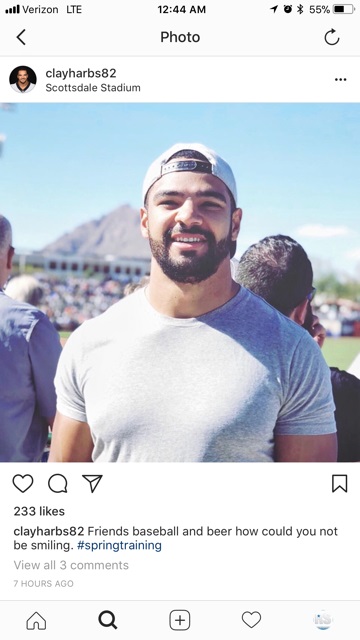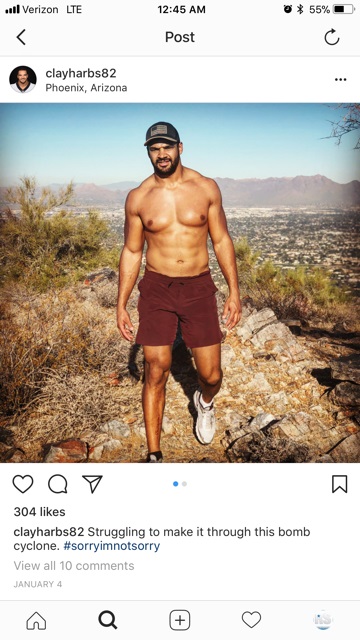 ___________________________________
7. Nick Spetsas: 27 (will turn 28 during filming), Palm Coast, FL. Currently an attorney with the Eraclides, Gellman, Hall, Indek, Goodman, Waters & Traverso firm out of their Orlando office specializing in worker's compensation cases. Attended Loyola University (MD) then Flagler College (hey, Jen Saviano went there. I'm guessing our only two contestants ever from Flagler College), before getting his law degree from the University of South Carolina School of Law in 2016. Briefly was a swimmer at Loyola (MD).
Instagram – nickspetsas
LinkedIn – Nick Spetsas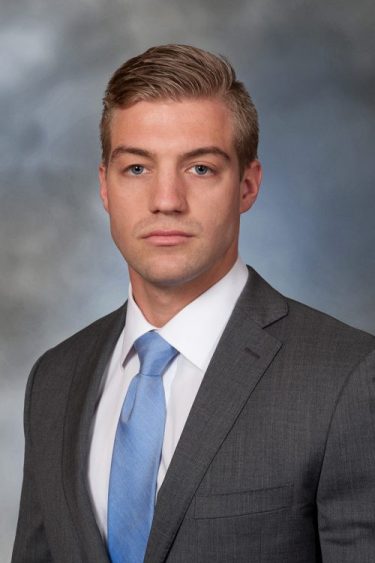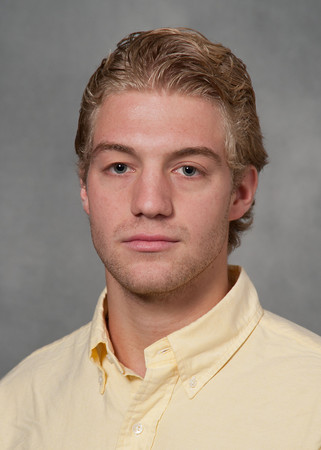 You know how else I knew Nick was on the show? His ex-girlfriend announced he was. And she's actually cheering for him? There's a first: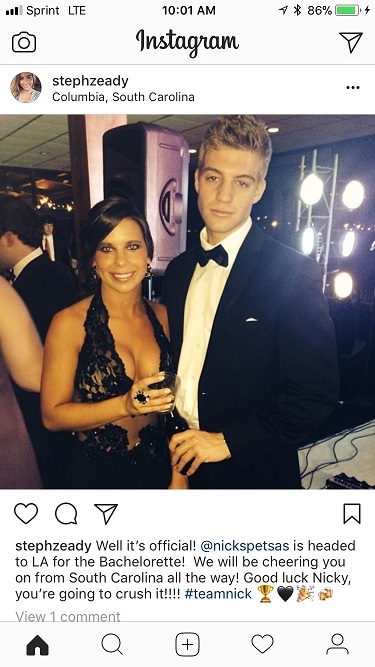 ___________________________________
8. Rickey Jasper: 27, San Diego, CA. Currently an online personal trainer at www.413healthandfitness.com. Graduated James Madison University in 2012 with a Bachelor's in Computer Information Systems. In case you couldn't tell, he's a bodybuilder:

Facebook – Rickey Jasper
Twitter – @rickeylaneii
Instagram – rickeylaneii
Website – www.413healthandfitness.com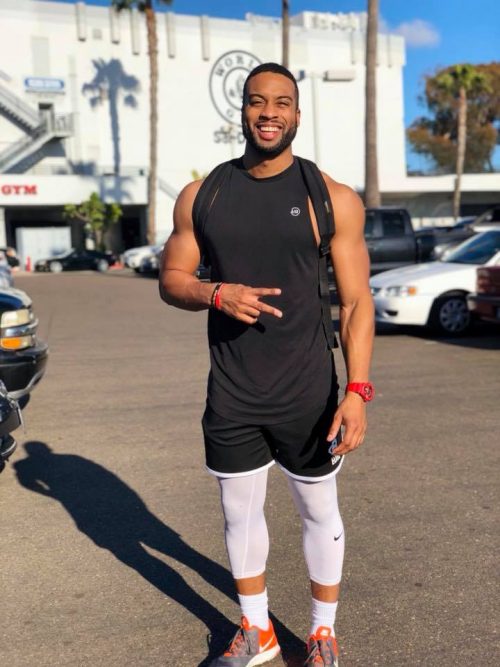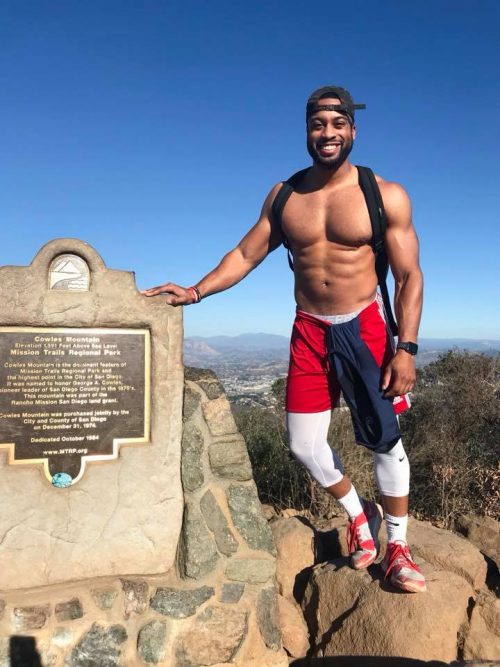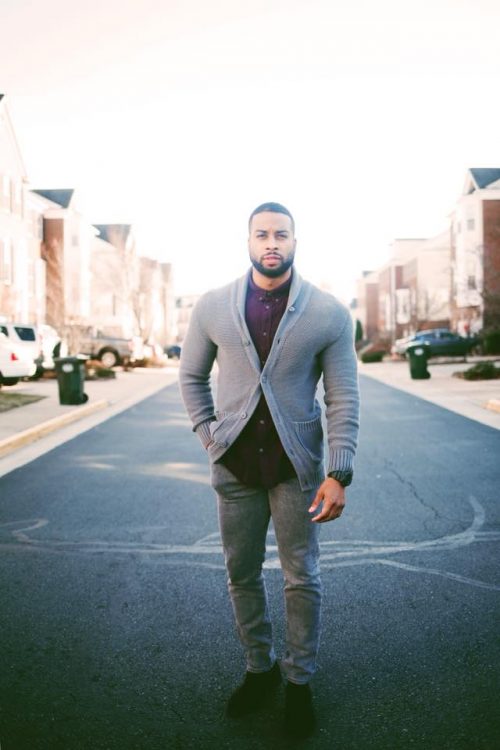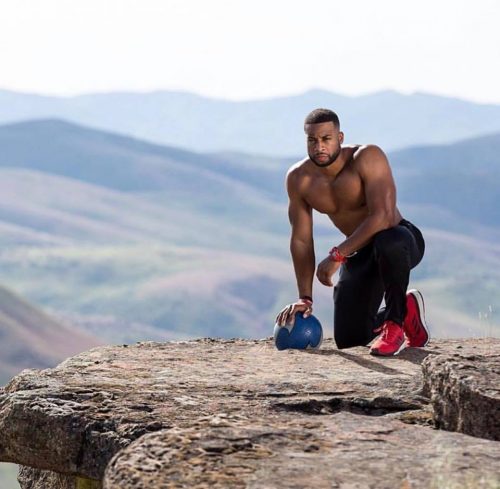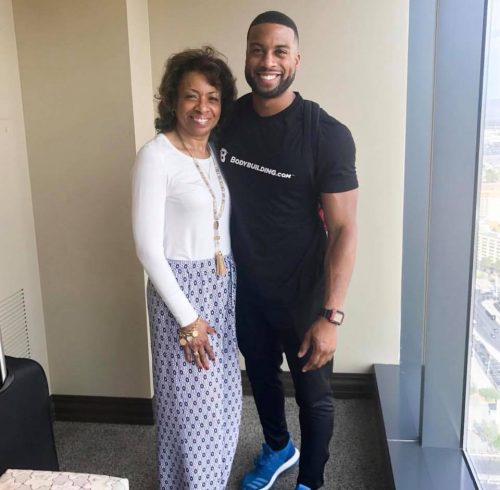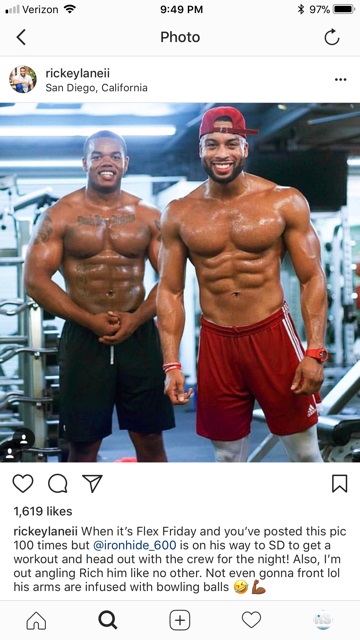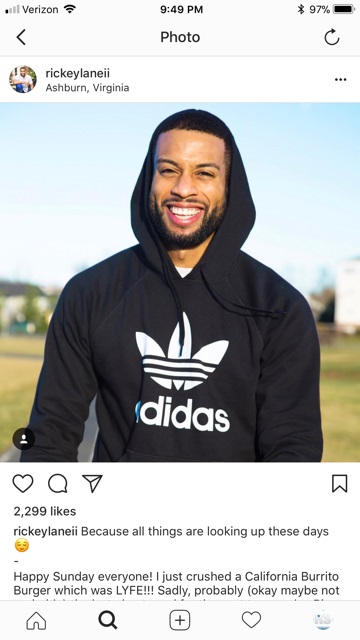 ___________________________________
9. Grant Vandevanter: 27, Alamo, CA. Attended Oregon St. University for a year before moving back. Currently works as an electrician and goal is to move to San Francisco to pursue a career as an electrical contractor. Middle of three siblings. Older sister Heather is 29, younger sister Alexa is 22. Had a friend who died in the Marines that might be part of his story. Trained for 6 months to have one professional boxing fight to honor his friend. Also ran the Marine Corps Marathon in DC to honor him as well.
Facebook – Grant Vandevanter
Instagram – gvandevanter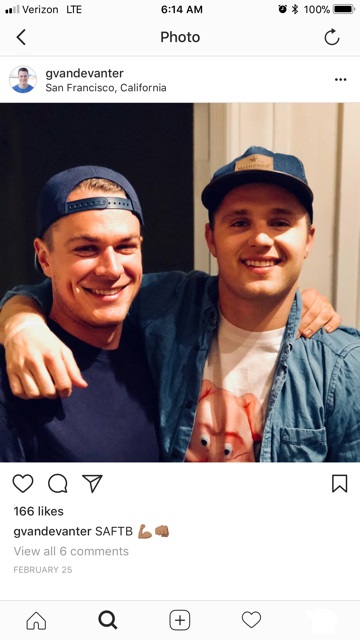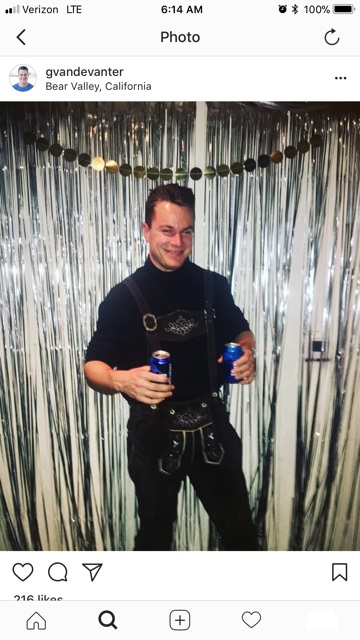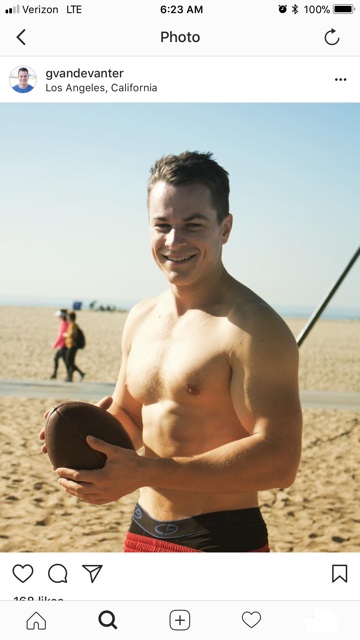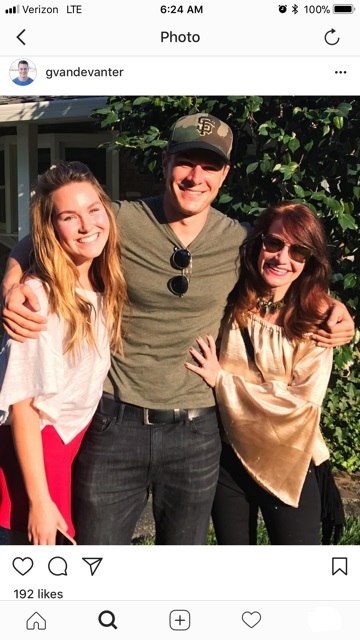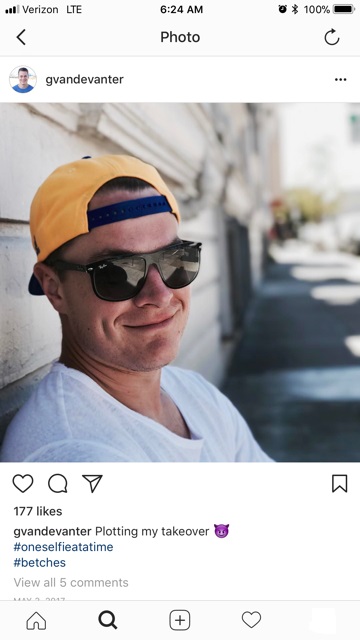 ___________________________________
10. David Ravitz: 25, Denver, CO. Graduated from the University of Georgia in 2014 with a degree in Marketing. His parents own Ravitz Family Markets who own 5 ShopRite grocery chain stores in New Jersey.
Facebook – David Ravitz
Twitter – @DavidRavitz (currently set to private)
Instagram – dravitz
LinkedIn – David Ravitz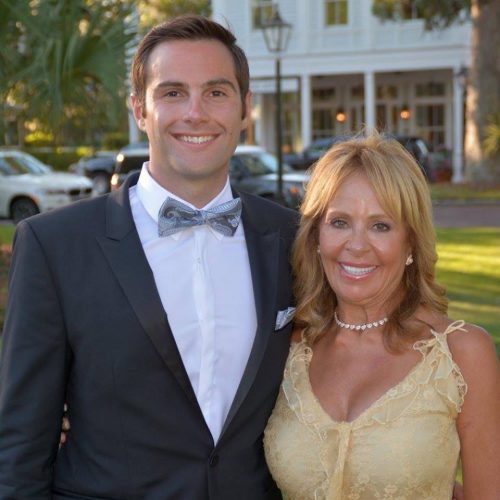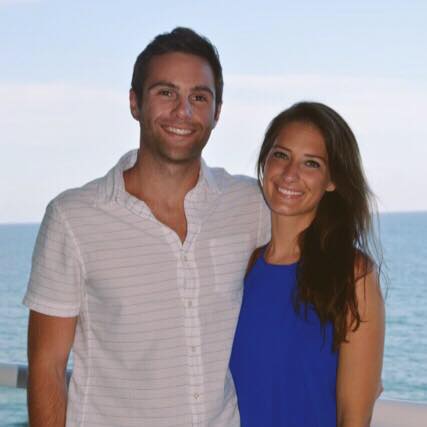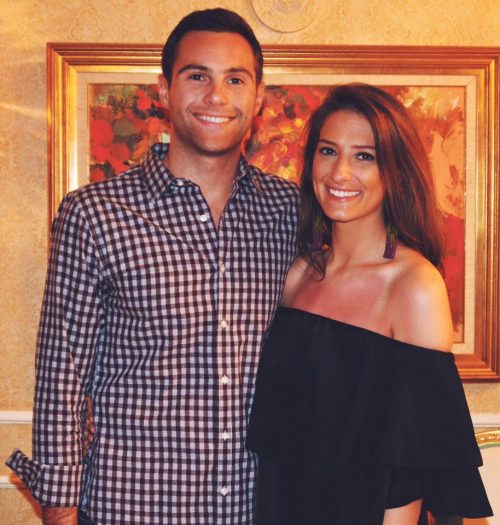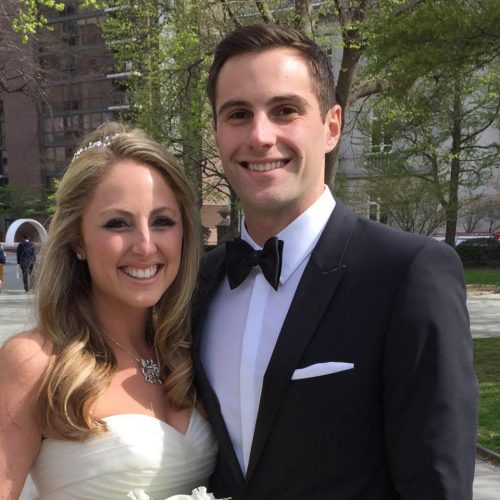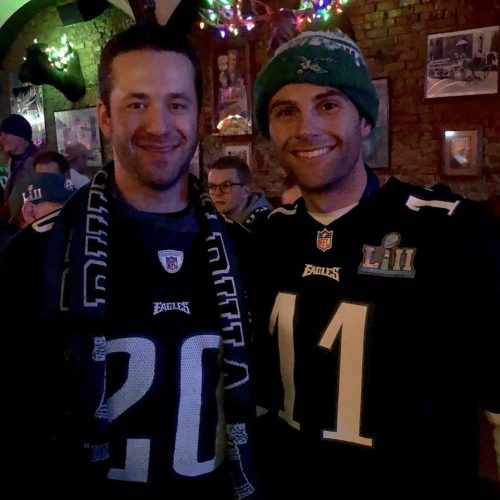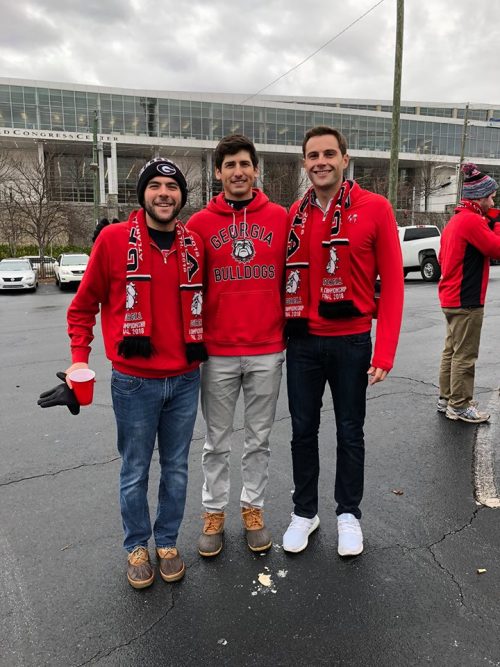 ___________________________________
Send all links and emails to: steve@realitysteve.com. To follow me on Twitter, it's: www.twitter.com/RealitySteve. Instagram name is "RealitySteve," join my Reality Steve Facebook Fan Page, or listen to all my podcasts at Apple Podcasts. Talk to you tomorrow.