I guess we can call this take 2 of Podcast #98 after the Cassandra interview I recorded got torpedoed by ABC/Warner Horizon. We move on, so I talked to Jacqueline Trumbull yesterday, and this became a fascinating interview. She was kinda the ghost girl on Arie's season, and basically spent a hot minute down in Paradise, but she's definitely been in the news recently for her brief "relationship" with Jordan from New Zealand, along with tabloid rumors that were spread about her recently. We cover it all and Jacqueline definitely clears the air on things in regards to what was said, what the truth to it really is, and where she stands with Jordan now. Also, we ended the podcast with a discussion about the Jenna/Jordan situation since she is somewhat friends with Jenna. Obviously we have differing views on the whole situation, but I think it was a good conversation. As always, if you want to respond to the interview, please include Jacqueline's Twitter handle (@trumbullina) in your replies. I think you're going to like this one as we kinda deep dive into the tabloid/gossip world that's kinda taken over this franchise. Enjoy…
You can listen to today's podcast on a number of platforms, but you can also tune in by clicking the player below:

Subscribe: Apple Podcasts, RSS, Stitcher, Spotify
Music written by Jimmer Podrasky
(B'Jingo Songs/Machia Music/Bug Music BMI)
(SPOILERS) Jacqueline joins me to talk about being the "invisible girl" on Arie's season, how she got cast (4:04), her limo entrance and the first night cocktail party (7:35), her thoughts on Bekah M. (12:35), her thoughts on Krystal (14:28), having no date in episode 2 & how she felt (20:57), the wrestling group date (23:19), the group date in Lake Tahoe (25:16), the shit show that was the bowling group date in Ft. Lauderdale and what Krystal said (28:16), her 1-on-1 date in Paris (35:28), getting eliminated in Italy & why she left (38:26), when she was asked about Paradise & how little time she spent there (42:49), her date with Kenny (47:00), her post-show relationship with Jordan from New Zealand and the recent tabloid story about her (55:32), what she's doing for work right now (1:07:36), the Final 10 (1:09:46), and we end by talking about the Jenna/Jordan situation (1:24:54).
Twitter – @trumbullina
Instagram – trumbullina
I want to mention something that was brought to my attention late last night that I tweeted about. Cristy Caserta, who was a contestant on Brad Womack's second season, suddenly passed away yesterday. I was emailed about it from a reader, and since I am Facebook friends with Cristy, I checked her page, and there were numerous posts from friends giving their condolences and what not. I'm guessing most of you don't remember Cristy from the show, because she was a eliminated night one on a show that aired in 2011. This is Cristy: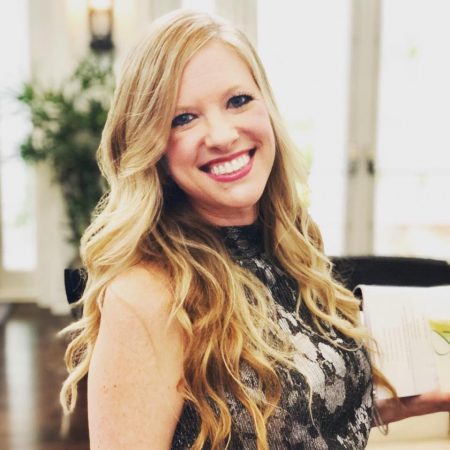 What most people don't know is that I considered Cristy a friend. She is someone I talked to on numerous occasions anytime I had a legal question. She always got back to me, was always willing to help, and basically gave me free advice before I took anything to my lawyer. Just spoke to her a couple weeks ago. Honestly one of the nicest girls from this franchise. In addition to one thing we definitely had in common: our love for Olive Garden. Can't tell you how many times we talked breadsticks and the Tour of Italy. I know nothing in regards to how she died. I've been emailing some people who know her to try and get answers, but haven't heard anything confirmed as of yet, so I don't want to speculate. It's heartbreaking to hear this. Judging by the posts on her FB page that I've seen, this sounds like this happened very suddenly since multiple posts referred to having just hung out with her last weekend. Really hurts to hear this story and saddens me that someone I considered a loyal friend is gone. My condolences to her family and friends. RIP my friend.
Send all links and emails to: steve@realitysteve.com. To follow me on Twitter, it's: www.twitter.com/RealitySteve. Instagram name is "RealitySteve," or join my Reality Steve Facebook Fan Page. Talk to you next week.