Every season you hear the stories of, "Oh, they're not there for the right reasons. They have a guy/girl back home" yada yada yada. And look, most of them do. It's why I always say that if you watch this show for a love story, you're watching for the wrong reasons. Most of the women and men that go on this show are just doing it for the attention, the IG followers, the chance to appear on more shows, to build their brand, etc. When I released Tayshia Adams to you the a couple weeks ago, I mentioned that she was recently divorced and that her ex-husband's name is Josh Bourelle. You can see a little bit more of their divorce case filings here. Looks like on Oct. 11th, 2017 is when Josh first filed. I thought it took pretty long in CA for divorce to be final, but just know the filing was Oct. 11th of last year.
It's interesting because I was sent information about Tayshia where this timeline has me scratching my head. Not 2 months later, on New Year's Eve of last year, Tayshia already seemed to be a fairly serious relationship with this guy, Chase Olswang, who is a model that splits time between NY and LA. His bio says he lives in Huntington Beach, CA which is close to where Tayshia lives.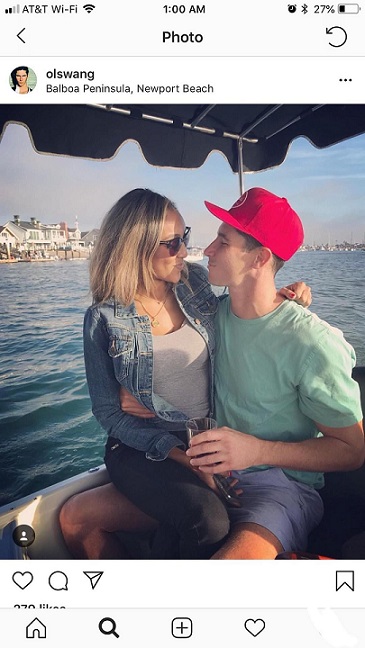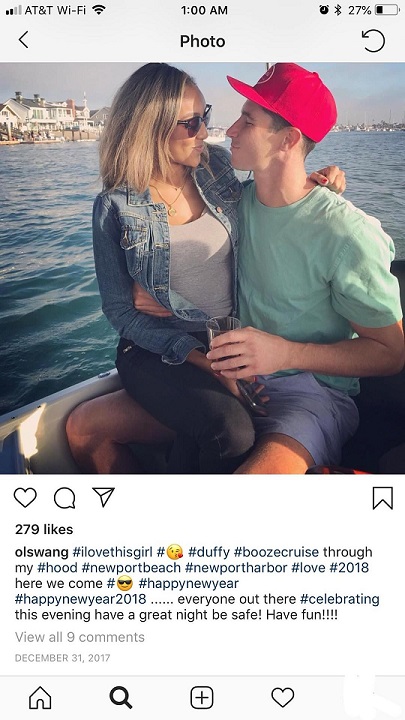 I mean, there they are, on Dec. 31st of last year in Balboa together on a boat, and he's hashtagging #ILoveThisGirl. Interesting to say the least. Then you see throughout the course of 2018, there are numerous more pics of them together in April, May and July…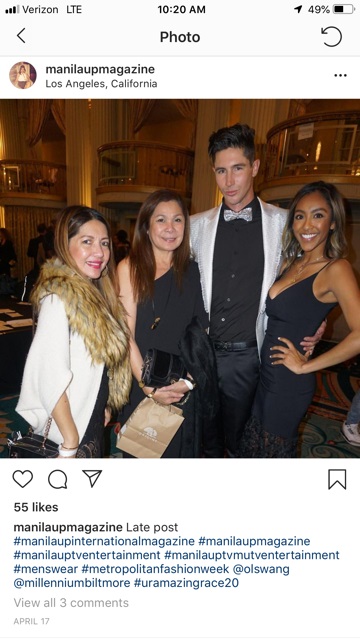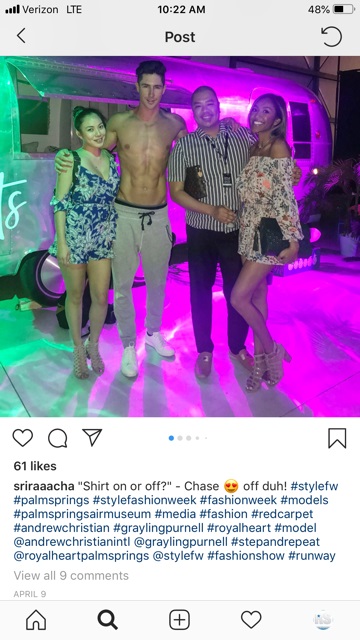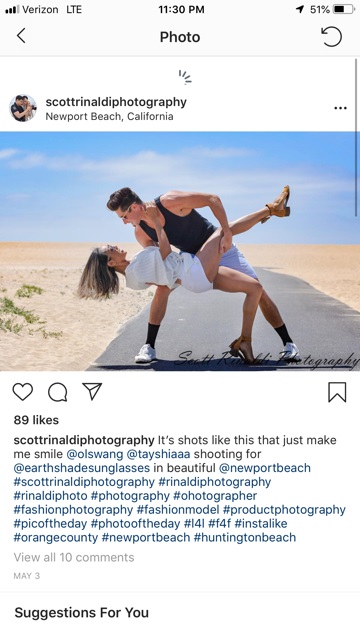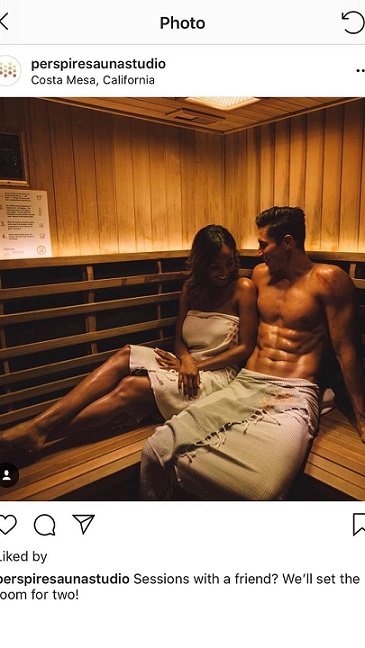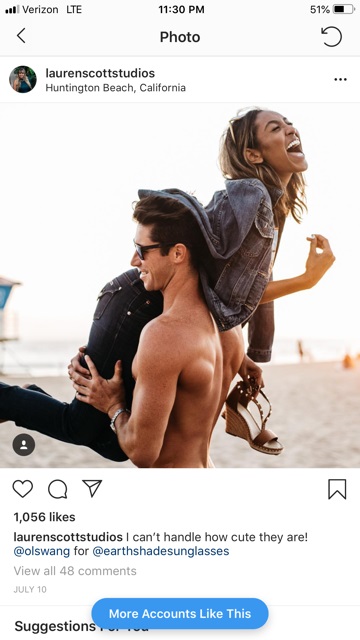 Then as late as September, Chase and Tayshia went to the Bahamas together…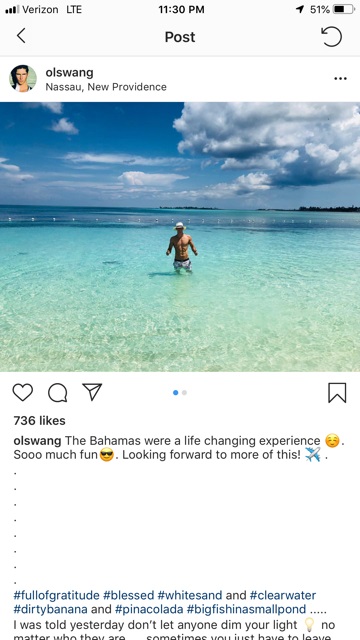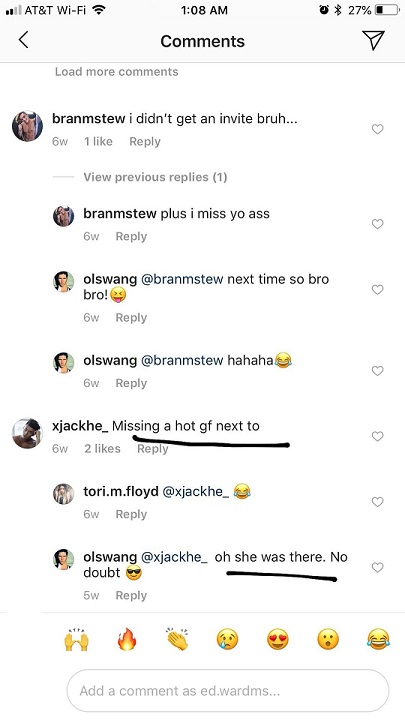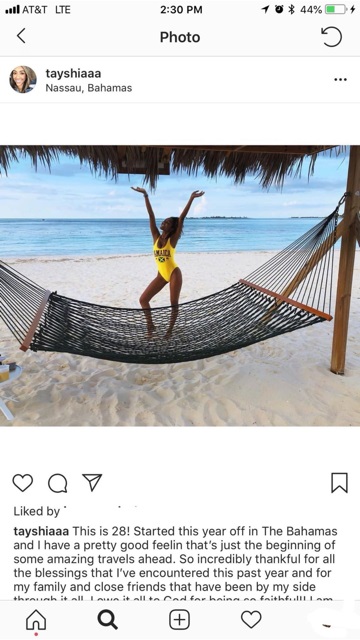 Tayshia isn't in any pics that he posted in the Bahamas, but he clearly states in the comments of that pic that she was there, not to mention her pic from terhe. I can confirm that Chase and Tayshia were in the Bahamas together at the beginning of September. Remember, filming for Colton's season started on Sept. 20th. Never told him she was trying out for the show, only mentioned it right before she left, said it could bring her opportunities and, well, you know the rest. Look, Tayshia is really no different than many contestants before her. Usually though we just hear about the guys doing this to women before they leave. I've heard Chase isn't thrilled and was pretty upset at how cold she was about the whole thing since they were pretty serious. Since Tayshia is in the top 3, it'll obviously be months before she speaks on this publicly, but yeah, something to keep an eye on. I'm sure every tabloid now will be out to get Chase and his thoughts. I don't think he's going to speak publicly, but maybe once the show airs and he hears the BS flying out of Tayshia's mouth, it'll start to get to him and he will. I don't know.
Yes, this is one side of the story. But I'd say that one side is pretty telling. There's no denying she's spent a lot of 2018 with this guy, including being in the Bahamas with him just a couple weeks before leaving for filming. And I can't get Tayshia's side of this because, you know, she's currently in Portugal. I'm sure she'll eventually just downplay their relationship like most always do once caught. I've been told it was more than just casual. But just thought I'd present what was given to me, and for you to make your own decision, which I'm sure will go like this: People who already have it in their head that they like Tayshia even though they've never heard her speak, act, walk, talk, handle herself on the show, etc will just say it's nothing serious and she can do what she wants. Those who were indifferent or already didn't like her for whatever reason will have some more ammo against her. I don't care either way. If she was someone who got eliminated night one, this isn't a story. But now she's in the final 3. Probably isn't gonna win, but still. We'll have to listen to her all season say in ITM's go on and on about Colton, and their connection, and how she can see herself with him, all the while knowing what was going on with Chase Olswang just weeks before she left, let alone all of 2018. Should be interesting.
Send all links and emails to: steve@realitysteve.com. To follow me on Twitter, it's: www.twitter.com/RealitySteve. Instagram name is "RealitySteve," join my Reality Steve Facebook Fan Page, or listen to all my podcasts at Apple Podcasts. Talk to you Thursday.