Oooooohhhhh boy. A lot of strong opinions on last night's episode, and very few of them seem to be positive. Oh what a fickle bunch of fans we have for this show. But again, that's why this show is so successful. Gimmie an A, or gimmie an F. Nothing in between. When fans are indifferent about your show, that's when you're in trouble. And fans are certainly not indifferent about Clare. They either absolutely love her or can't stand her. Yeah, I'm a fan of Clare and hope to see her do well, but I can be objective. I just don't think a lot of people are. I dive into more in today's recap, but man, people are brutal. I'm just not seeing this entitled brat people seem to think she is. You ask for empowered women, you finally get one, and then you complain about it. So my take is that fans DON'T want to see that. They want to see some middle 20's something girl, who barely knows her ass from her elbow so early in life, just making out with a bunch of dudes and playing a role. I don't know. Just seems like this season's criticism is much more harsh. Maybe it's because everyone already knows her outcome with Dale so they're able to view it differently. But I don't see what one has to do with the other. So confused already this season and we're only two episodes in. Oh boy. Just wait til Tayshia arrives and she's the exact opposite of what Clare is giving them. Gonna be real interesting to see the response to her and if people piss and moan about that too.
Real quick, Matt's "Bachelor" season has filmed through three rose ceremonies so far, and I can report to you now that here's who got his first impression rose:
______________________
Abigail Heringer: 25, Salem, Oregon. Financial manager at the Opus Agency. Graduated from Linfield College in 2017 with a B.S. in Finance. Interesting note: She was born deaf. I incorrectly reported she wore hearing aids when I first tweeted about her. I was told she actually has cochlear implants.
You can see in her first pic below, it was her "going away" dinner she posted before leaving for filming.
Facebook – Abigail Heringer
Instagram – @abigail_heringer (private as of 9/29)
LinkedIn – Abigail Heringer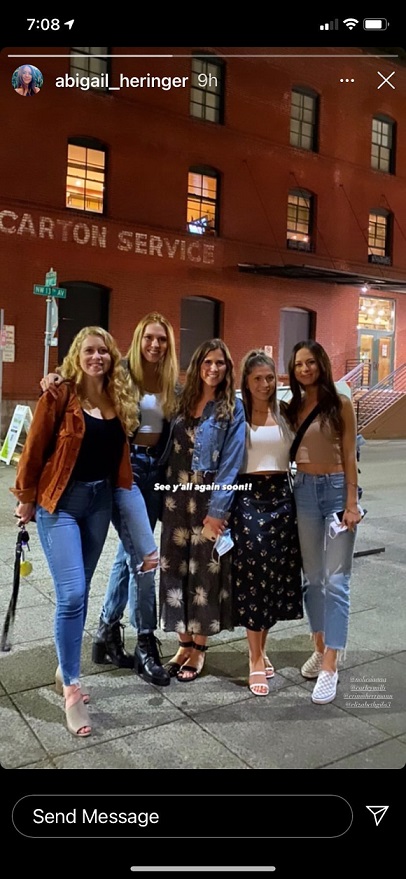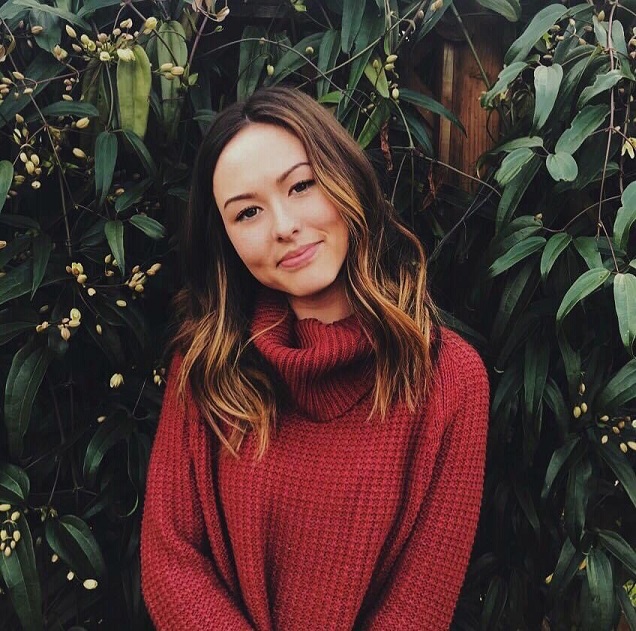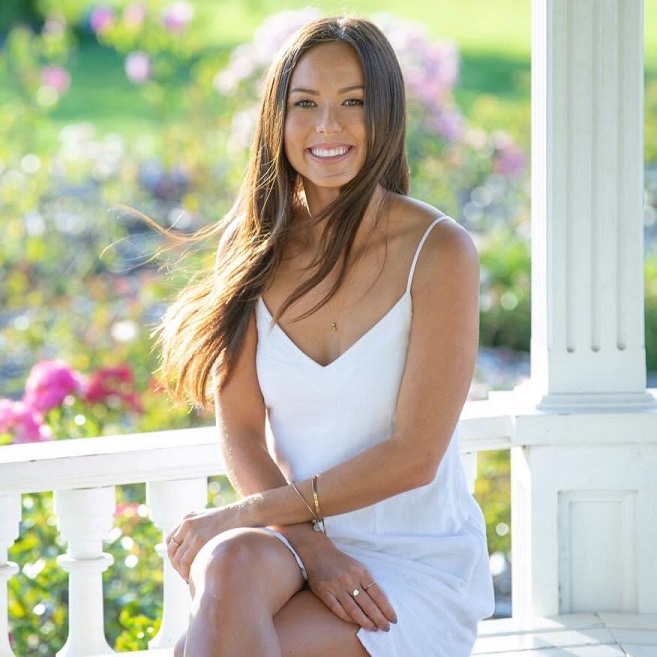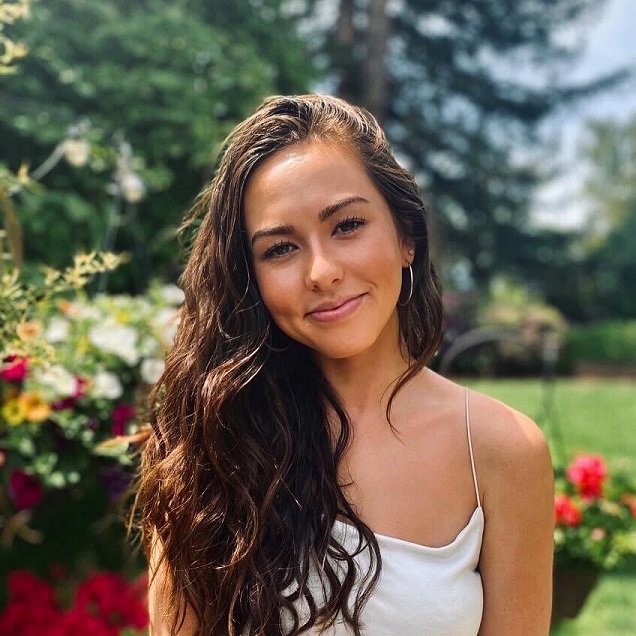 ______________________
I think a lot of people immediately took to Abigail when I first tweeted out the contestants. Maybe because she was the first one I tweeted (since she's #1 alphabetically), or maybe it's her back story. Either way, Matt was obviously impressed enough to give her the first impression rose, so, I expect her to be a fan favorite.
Like clockwork, we got our annual "Oh look, she's wearing her ring!" story this past week with Clare. Some tabloid got her walking around town with a ring on her finger and people flipped the f**k out. Yeah, Clare might be engaged to Dale. Probably is. However, for the 1000th time, THEY. DO. NOT. GET. TO. HAVE. THEIR. RING. WHILE. THE. SHOW. IS. AIRING. We see this story every season, and every season they're wrong. Any engagement that happens at the end of filming, the girl does not even get to hold on to the ring while the show airs, let alone actually wear it. Do you think the show would be that stupid, or the contestant for that matter, to wear around a ring showing they're engaged when the main point is to keep the ending of what happened under wraps? So for those that still don't believe it wasn't an engagement ring, here's Clare to help you out a little:
She also explained it verbally in an Instagram story that day. So hopefully that'll put that to rest. You know, until next season whenever whoever Matt's rumored choice has something on her hand that everyone freaks out over.
A major story in Bachelor Nation since last week is the separation of Ashley and JP Rosenbaum. Certainly caught me off guard as I hadn't heard anything about them until that announcement came. We had one email yesterday that gave their thoughts, and look, I think that there's plenty of things in this franchise we can speculate and give our opinions on, but when it comes to a matter like that, I think it's best some things are left unsaid. We don't know anything about their relationship other than what they told us in their separation IG posts. To start making claims about who supports who, and that must've played a role, is completely wrong and reckless. Just let them be. I'm sure it's not easy to end an 8 year marriage with two kids in the public eye. They don't need your comments that are based in nothing but pure speculation.
Had quite a few more "Reader Emails" yesterday than last week, so keep them up. From what I saw, most you sent them in last Wednesday and into Thursday, because the show was fresh on your mind. I'm resigned to the fact that we just won't have as many emails weekly because that column is happening before the recap. But hey, it's only one season. Once Matt's season starts to air and we're back on Monday nights, things will be back to normal with recaps on Tuesday, and "Reader Emails" on Wednesday.
Wanted to mention that former podcast guest Jacqueline Trumbull has started a new podcast with a medical friend of hers called "A Little Help For Our Friends" where they help people struggling with mental health. Episodes drop every Wednesday where they take your questions and/or discuss a new order or dilemma and discuss what they know based on the research they've done at Duke University. You absolutely can participate by reaching out to Jacqueline on her IG (@trumbullina) with questions you may have. A new episode comes out today.
Ratings are in and last night drew 4.1 million viewers and a 1.1 rating, down .1 from last week. Normal to expect a dip in episode 2 versus episode 1. I can't remember a season where that didn't happen. People tune in for the premiere, some of the audience goes away when there's still a lot of guys left, then they come back in droves when we get down to the nitty gritty. Happens every season.