As we know, the "Bachelor" franchise is loaded with hype. Everything is the most dramatic thing ever. Every finale is built with the suspense of something that I already spoiled months ago. But every once in a while this show will do something out of the ordinary that does draw some attention. They've been hyping tonight's ATFR for a couple weeks now with both Robert Mills and Mike Fleiss foaming at the mouth telling you how "historic" it will be. I guess that's up for each individual person to decide. Friday night is when I found out and I tweeted that I'd be telling everyone today what it is. It's certainly noteworthy because it is something that we've never seen before. That's why I said it was "definitely something" in my tweet. It is. In the grand scheme of things is this ground breaking move? No, not really. But it's something to keep in mind for future seasons I guess. But then again, because of this surprise tonight, it can never really be a "surprise" again, so I doubt they'd do it. Whatever the case, I do give them a little bit of credit for trying to mix things up a bit.
Of course most everyone (until my tweets on Saturday) immediately jumped to the assumption that because this "historic" announcement was being made on the ATFR tonight, it MUST be about Nick and Vanessa. They suckered everyone in to believing it was and 99% of what I saw online before Saturday pretty much proved that. But nope, that's not it. It has to do with Rachel: Rachel is going to meet her guys tonight.
Now, Rachel doesn't know this. They're surprising her. Well, unless she's reading this right now then she knows. Hi Rachel! Sorry for ruining their surprise for you. Sincerely doubt she's reading. That is the "first" in ATFR history they're talking about tonight. Could they change their mind now that it's out there? Probably not. You realize how much power they'd be giving me if they did that? I've told you plenty of things that were gonna happen before it aired and they never changed it, so I don't see why tonight would be any different. Now in terms of the logistics of how this will go down, that I don't know. All I know is that Rachel is meeting her guys tonight. A third of them? A half? All? I'd think all of them, but I don't know for sure. I just know they're getting brought out to surprise her.
This isn't nothing. They've never done this before. Whether you like it or not doesn't change the fact that this was kind of a big deal. Does it alter the show as we know it? No. The show used the word "historic." That's just them getting people riled up. I guess if historic to them means "first time ever," I can't control how this show wants to make their announcements seem. I just found it more interesting than anything, which is why I tweeted that. Some people emailed saying I overhyped it. Really? I never said, "OMG!!!! You'll never believe this!!!" or "You guys won't believe what's coming Monday!!!!" or "This is the greatest thing ever!!!!" I said Friday night in my tweet I'd tell you Monday and I did. Apparently I can't win for trying.
Now in terms of what is actually happening, it certainly is interesting. They've never done it so that makes it significant. In the grand scheme of things though, does this really change anything? Not in my eyes, and here's why: Filming starts on Rachel's season Wednesday or Thursday of this week. Is it really THAT big of deal that she sees the faces of guys she'll see in a few days anyway? I don't see how it does. Because I really don't think we'll even get names on these guys tonight. The ATFR is a live show and it's only an hour long. They have to have a segment with Raven by herself. Then they have to have Raven and Nick together. Then they have to have Nick by himself before bringing Vanessa out and we'll get a couple segments with them together. So I can't see any scenario where Rachel gets more than one segment. They won't have time for 25 guys to walk up, give her a hug, say their name, and then on to the next guy. I just don't see it. I was never told all the guys will introduce themselves. I was just told Rachel is gonna be surprised when she gets to meet all her guys on the ATFR. Rachel had her "introduction" on the WTA last week. There's really no other reason to have her on the ATFR tonight except to do this.
And even if it's only a few of them and not all, I really would be surprised if we got their names or even their chyron on the screen that has first name, age, city, and job of the guys. I don't think they're gonna give that away. Here's my guess. Rachel will be on the last segment, Chris Harrison will say they have a surprise for her, and the men will either already be sitting in the audience, or they'll just come out as a group from backstage and maybe there's some small talk back and forth, but that's about it. If they DO give names, great. Do they realize how much easier they'd be making my job for me in identifying contestants this season? Granted, contestants is the easiest "spoiler" to get every season. I frankly don't even consider it a much of a spoiler. There are levels of importance to spoilers, we can all agree on that right? I'd put "identifying contestants" pretty low on that scale. When it's easy to get, it's not a major spoiler. I'm much more concerned with spoilers that aren't on social media. But now you're gonna give me a heads up and I get to have the guys faces before we start? Weeeeeeeeeee!!!!!! Thank you ABC. I knew you loved me. Thanks for hookin' me up.
So yeah, it's pretty significant in the fact that Rachel will get to see her guys early. But if there's no names, no interaction, and her phone is already taken away, it's not like she can go back to the hotel and start googling these guys before they come out of the limos. That's why I tweeted that this is more for the audience than the people involved. The audience there and at home will get a glimpse of her guys and start their pre-judging immediately. Sure, I give you all the guys every season before it starts anyway, but you know my audience is still a much smaller percentage of overall amount of people who watch this show. So now the "national" audience will all get to at least see these guys' faces before filming even begins. Maybe one or two or three will stick out to Rachel and she'll be more anxious to meet them in a couple days? Who knows? But does this "historic" reveal really give anyone an advantage? Probably not. At least I don't see it. Their real impressions will be made that first night out of the limo where they introduce themselves and actually get time to talk to her. I'd really be surprised if any of them get a personal interaction with her tonight. There's just not enough time in the show tonight to do that. I guess we'll see how it all plays out.
As for Nick and Vanessa, I will tell you what I've told you all season long: they got engaged in Finland, you will see that tonight, and they are still engaged to this day. In addition, Vanessa is moving to LA during DWTS for Nick. After that, I have no idea what their plan is. But she's going to be out there for his stint on DWTS. Maybe they'll dive deeper into that on the show tonight. And I'll also stand by what I said all season long as well. Will they ever get married? No. This is not about Vanessa or where she moves, or how they act tonight. Nick never had any interest in marrying someone from this show and still doesn't. He's engaged to her because that's what the show wants. Means nothing to me. As I say every season, their relationship starts tonight. It's the first time they can be an actual couple in public. I'm sure they will sit up there, say all the right things, and people that love them together will cry and make memes and #relationshipgoals on IG posts about them. I'm just telling you every couple does that on the ATFR so I don't see why these two would be any different. I've seen couple after couple after couple after couple sit up there on the ATFR couch, say how happy the other person makes them, cry, hold hands, do whatever it is that make people believe those two will be together until death does them apart – and then they break up. I will believe them when they walk down the aisle. Until then, it's just two people who met on a reality dating show that are gonna try and make it work in the real world. 1 out of the previous 20 "Bachelors" has married the final girl he chose. I don't like their odds. Uh oh. Here come the Nick/Vanessa crazies blowing up my email and twitter. So sad.
Because I'm such a nice guy, I'll give you one of Rachel's guys this season today. Be on the lookout for him tonight…
______________________________________________________________________
1. Alex Bordyukov: 28, Grosse Point, MI. Originally from Russia. Moved here in his teen years. So if you want, you can already begin shipping him and Kristina since it's so easy to do. Accountant at a car leasing company. Graduated Wayne State University with a degree in Accounting and was a swimmer in college as you can see by one of the pics below.
Facebook – Alex Bordyukov
Instagram – tinobordy (shared account with his buddy, Valentino "Tino" smith – valentinojsmith on IG)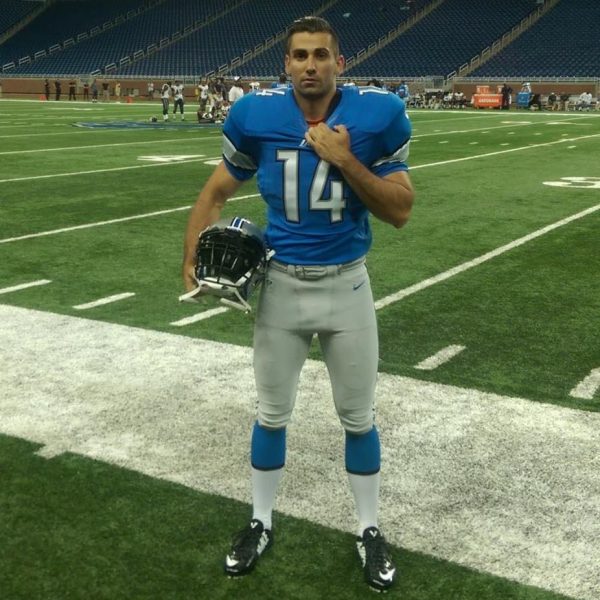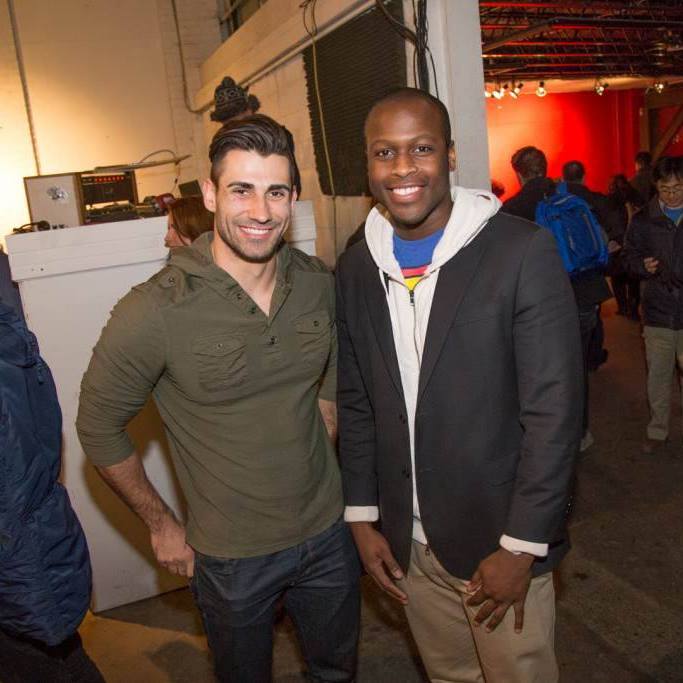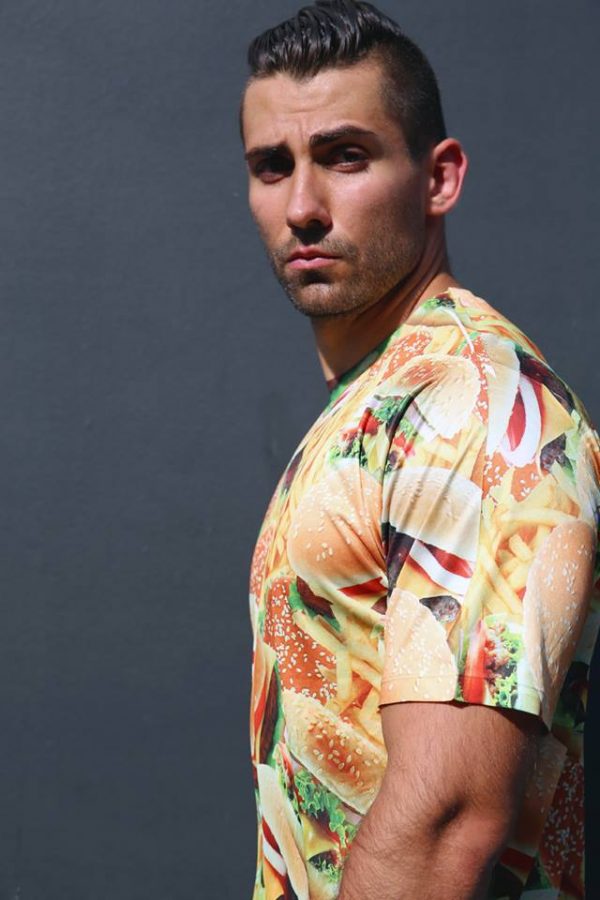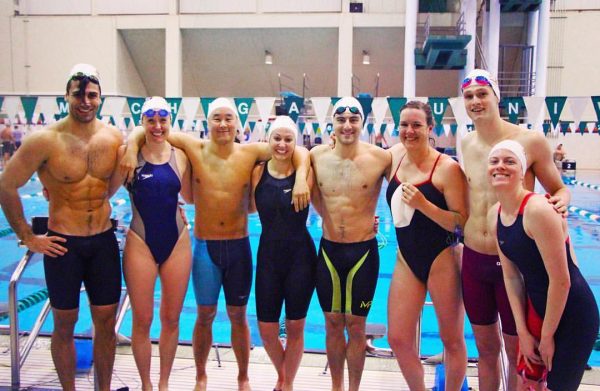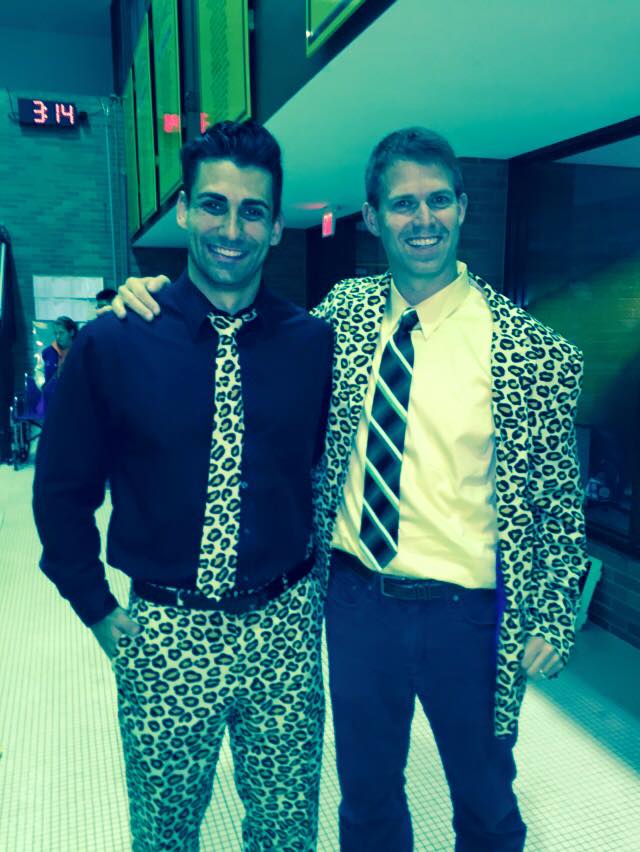 ______________________________________________________________________
Back tomorrow with some of Rachel's guys you'll see on her season (hey, now I'll even have more confirmation when I see them on my screen), a recap of last night, and a few other tidbits.
Send all links and emails to: steve@realitysteve.com. To follow me on Twitter, it's: www.twitter.com/RealitySteve. Instagram name is "RealitySteve," or join my Reality Steve Facebook Fan Page. Talk to you tomorrow.