Just when you think things are somewhat calming down, social media wars have kinda died since last week, something else drops in my lap yesterday. But I think this is something positive and frankly, I'm glad it did. As you know, there are plenty of things that I end up getting a hold of. I can't explain how or why, but I do. I think a lot has to do with the credibility the site has built up over the years, and I think people know I have no problem getting the truth out there when it's necessary. And once I get something, I choose which is important to share, if it's provable, is it worth it, etc. I'd say I post maybe 10% of the behind-the-scenes stuff that I get. Sure, a lot of it is great gossip, but I either can't share because I don't feel it's right and don't feel like exposing certain things, or, I just can't because it was told to me in private. Well, what happened yesterday is definitely one of those occasions where I think sharing it amongst everyone is the right thing to do. And I'll tell you why in a second. But I can say, after all these years, I don't think we've ever seen something quite like this before. We know it happens, we see it on social media, but for someone to flat out speak up and admit it? Outside of Chris Bukowski, I can't think of anyone.
Yesterday, a text message that James Taylor sent to a group of "Bachelor" girls from the franchise made it's way to me. This is 100% verified from James, so here it is in its entirety, cut and pasted directly from how I received it. This is what he sent:
Morning girls,
This is james taylor and hope this msg finds you well. It would mean the world to me if you'd please read this knowing it wasn't easy to write… but it's been weighing on me and you girls' friendship / support is worth walking out on this limb to me. thanks for reading 🙂
Here goes:
I have been pretty bad… By pretty bad I mean really damn terrible. Sexually. A little bit with drugs. And a lot-a-bit with alcohol. It was disgusting to put it bluntly… I will go into more detail later of just how bad because I don't think it's fair to just brush over that – but first –
let me just stop there and say how scared I am to write that to y'all – and to trust you with that… Really, really scared.
BUT…
it's the truth. And I'm tired of hiding things. I know for a fact some of the other guys feel this way and want to say probably something very similar to this – but just can't make themselves do it. If you don't mind I'd like to pause on myself and take a moment to talk about them…
The Guys:
no names. it's not the time for that. And it's not my place. And y'all already know most of it anyway. But, as you well know – some of them have participated in the same ***shameful | disgusting | f**k-boy | dumb-ass | selfish AF*** ((pick your fav one… or all of them. let's go with all of them)) activities that I did.
I'll say this for them as well. Inexcusable. But I'll also say this for them… A lot of them are starting to realize it too. Whether they tell y'all or not. It's weighing on them. They're starting to feel empty. And they're starting to realize that this path is not the one they ever wanted to be on.
Also (believe it or not) SO many of them have some other incredibly positive qualities… I could go into detail but I don't think now is the time to praise ourselves for anything. All I can say on that is don't believe all you hear. I'm ready and willing to open up about anything – the truth is embarrassing enough as is…
Back to me, and I know some of them too:
I'm sorry… I'm sorry to myself. Girls I've hurt. My family. And I'm sorry to y'all.
I'm sure y'all probably wanted to believe in us, and I'm sure it sucks that so many of us have just straight up let u down time and time again.
Girls are just a little better than guys in general – and I can say at least for myself that I'm really proud of y'all, and how I hear y'all are generally acting out there in the world – and how cool would it be if y'all could feel the same pride in the guys? I mean people lump us together. It's called "bachelor family" for a reason. And that's not really fair to y'all because one half is typically a lot better than the other. I'm sorry for that.
Understanding:
This is almost the end, and it's by no means an excuse – but I would like to say one small thing that might at least give a tiny insight as to why some of us turned savage for a bit. I'll just give my personal example:
I never "got" that many girls. I never had that bad boy thing going for me and I literally heard time after time that I was too nice. I always wanted what my parents had… but never could find it and always seemed to get screwed over.The show happens – and suddenly every girl ways me. Guys are used to girls saying no, and if they're goin to say yes (to whatever guys are looking for be it a relationship or a hook-up or something in-between) we have to put in a LOT of effort. The truth is we don't anymore.
For example: I play music. Tons of girls show up. I love to drink and have a good time after – and girls don't want that night to end. It's basically a competition for who can go home with me. At first i was like "this is crazy! And cool – and I'm sure it won't lead to much". And next thing you know the girl there with the most persistence is back at my hotel room at 4 am after we've all been drinking for 6 hours. I never dreamed they'd actually want to brag about how they had sex with james taylor… but they do. That's kinda hard (especially for dudes who think with their penis 67% of the time) to say no. To be honest – It slowly turned from that scenario accidentally happening, to me knowing good and well it would happen and going with it… Not okay. Had to realize I can't put myself in that situation or I fail before it starts. Anyway – this happens to a lot of the guys and I think many of them are just now realizing the same thing. Not okay. It's not funny or cute anymore. We are hurting people. And we feel empty.
Silver lining / wrap up:
I STILL believe in these guys. I still believe in myself. I know my heart and many of theirs and there's so much light ready to leave the darkness. For me personally… I'm asking your forgiveness. I've been the man I want to be in other areas but the three I mentioned earlier need to change. I'd love to have you on my side and rooting for me. I know the other guys could use encouragement as well instead of doubt or writing them off. Again – if any of you have been personally screwed over by someone else that's not really what I'm talking about here. That's between y'all and I'm sorry it happened.
Just saying I know some other guys feel this way >> that I could personally use your prayers if you pray. And your forgiveness because I was a selfish jerk in a lot of ways who you probably didn't even wanna be associated with – and I don't want to let you down anymore.
I want you to be like family to me. I want you to tell me if I'm being stupid – and most importantly… I love y'all !! Thank you girls for being a good example of how to get a little spot-light and NOT be a dick… and for just listening 🙂 Confession book over
JT
Takes a lot of balls to admit that. That's about as candid and raw as you can get. We know guys from this franchise turn into dogs when this show is over and fame hits them. But like I said, outside of Chris Bukowski, has one of them ever really admitted it? And not just admitted it, but go into detail like James did? He didn't just mask it with, "I'm not proud of myself. I won't go into detail about it, but I'm ashamed of my behavior." He just laid out exactly what a lot of the guys in the franchise go through once their popularity skyrockets when the show is over. I don't think James was over estimating himself, or being a narcissist in relaying any of those stories. We know he was called out in a tabloid last week by a girl who accused him of this very thing. I posted the "Reader Email" back in February with a completely different girl who shared her story about how James treated her. And he just fessed up to all of it. Trust me, I have a lot of questions and comments about this text. As soon as I received it, I direct messaged James on Twitter. He's in Australia right now on tour but got back to me. I can tell you that tomorrow…
James will be my guest on Podcast #21.
I wanna hear his story. He wants to talk about what he wrote, why he wrote it, etc. We will address all of this story and more. You don't have to believe him. Hell, I'm not even convinced at this point. I have PLENTY of questions regarding what he wrote and what he's done. But that's why I want to talk to him and James says he's ready to come clean even more. He posted this yesterday after I messaged with him…
Remember, these are just words. If he doesn't follow up this text and the podcast tomorrow with actions that are consistent to what he wrote, then it doesn't mean anything. Yes, unfortunately that does mean AshLee Frazier is getting pushed back another week. I feel terrible, but she's been a trooper about it when I had to inform her, so I thank her immensely for this. I feel this text and what James has to say should be heard, and not put off a week. The text was just sent out yesterday. It's only fitting he addresses this immediately. You will hear that tomorrow and I'm certainly looking forward to finding out how sincere he is about this.
An interesting note to come from the "Bachelorette" world yesterday. Robert Mills, whose title at ABC is too long and drawn out for me to write, does a weekly satellite radio show for EW.com with co-host Julia Cunningham. Mills' role is he's the executive producer for basically all Alternative Programming at ABC. He's a big deal. He has a hand in a lot of things and knows what's going on. On this radio show every week, he gives little scoops and insights to what's happening on Rachel's season in the beginning of the show, then starts talking about other things. You can hear all of yesterday's show right here:
At the 3:38 mark, he starts in on what's happening with Rachel's season, noting that last night was the Episode #6 rose ceremony in Denmark. But he also threw at us that hometowns are going to be a little different this season. He says, "hometowns are gonna be a little different this season…her family's not gonna be able to travel to the end like normally happens because her sister is extremely pregnant and is unable to fly…so she's gonna be taking guys to her home, to meet her family…"
That's pretty much all he expanded upon in regards to hometowns, but the way I took it as, whoever her final four guys are (if they're keeping with four for hometowns which I don't see why they wouldn't), she's not going to visit all four guys hometowns in different cities. They will all be coming to Dallas. What form that takes, we don't know. Are they really going to have the four different guys on four different days doing things around Dallas so everyone can see? I guess time will tell as those dates start next week. In a regular hometown date season where the lead travels to each of the contestants' hometown, they shoot one, then next day is an off day, shoot, off day, etc. With all four guys coming to Dallas, do they just shoot them four days in a row now? Why would they need a day off in between? And are they public dates before each guy goes back and meets her family later that night? Or just the guy will meet her family and none of this is getting out publicly? Definitely doing things a bit different and, well, considering I live in Dallas, you know I'll be all over this. So lets wait and see what happens next week, but it sure is interesting to note that we won't be having normal hometown dates this season with Rachel traveling to her final 4 guys' hometowns.
Other things he mentions on the show:
-Rachel had a 7 person group date in Denmark where she sent a guy home saying "if I'm keeping it 100, I feel like you should go home."
-Since they're using 5th Harmony's "That's My Girl" as their "theme song" this season, they actually shot a promo of Rachel with all of 5th Harmony that we'll see later on.
-Someone suggested for Raven's opening shot on "Bachelor in Paradise" this summer, she should have a stiletto in her hand, and Mills' tended to agree.
The host Julia is also watching the first "Bachelor Pad" for the first time, so they recap every week which episode she watched. In addition, they just talk about a lot of stuff going on within the "Bachelor" family. Once he stopped talking about Rachel's season, I pretty much skipped a lot of the stuff, but if you're a "Bachelor" fan, you can listen if you want. I'll try to remember to post it every week from now on.
Three more guys on Rachel's season for you that have now been added to Rachel's guys page. As mentioned, by the end of the week you should have 24 or 25 of her 31 guys this season. After today, you have 20. A couple more coming tomorrow and Friday.
______________________________________________________________
18. Lucas Yancey: 30, Los Angeles, CA. He's a real estate investor (at least that what he says in his video below), but lets call him what he is – an actor. The guy used to be a PA for the Farrelly Brothers, has a bunch of YouTube and Facebook videos, anIMDB page, and was also on a season of "Ex-Isle" on the WE channel, just like fellow contestant, Blake Elarbee. And on an earlier episode of Robert Mills' EW podcast, Mills specifically called him this season's villain. Well, he's an "early season" villain since he doesn't even make it to episode 4.
Facebook – Lucas Yancey
Twitter – @yKnotWorld
Instagram – yyanceyman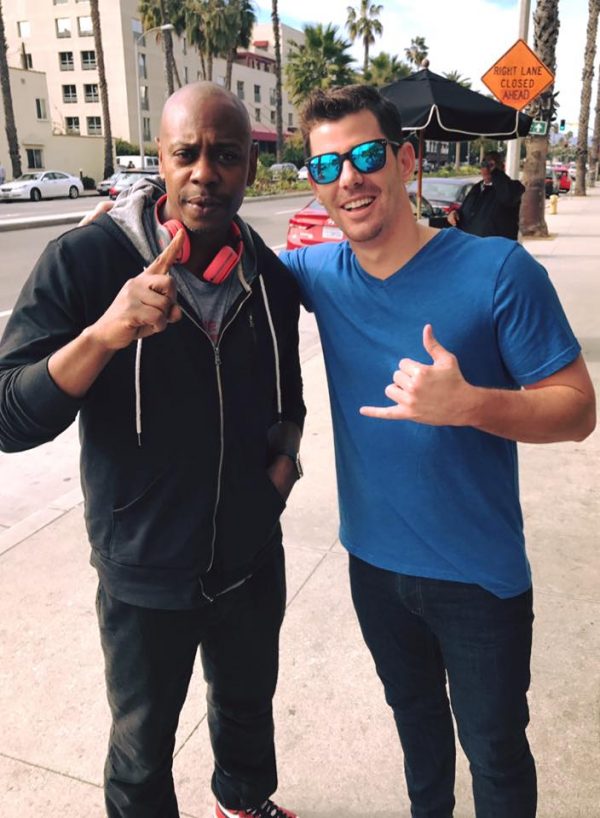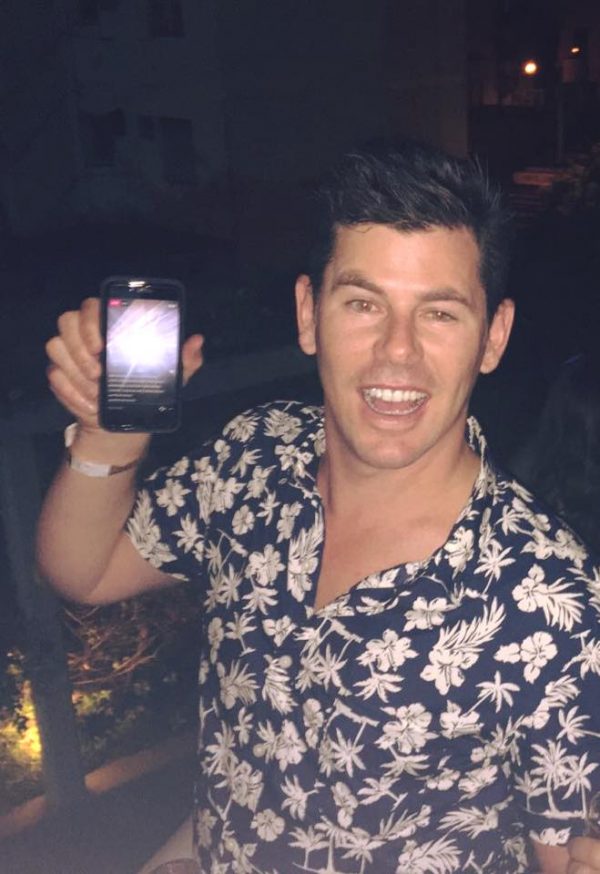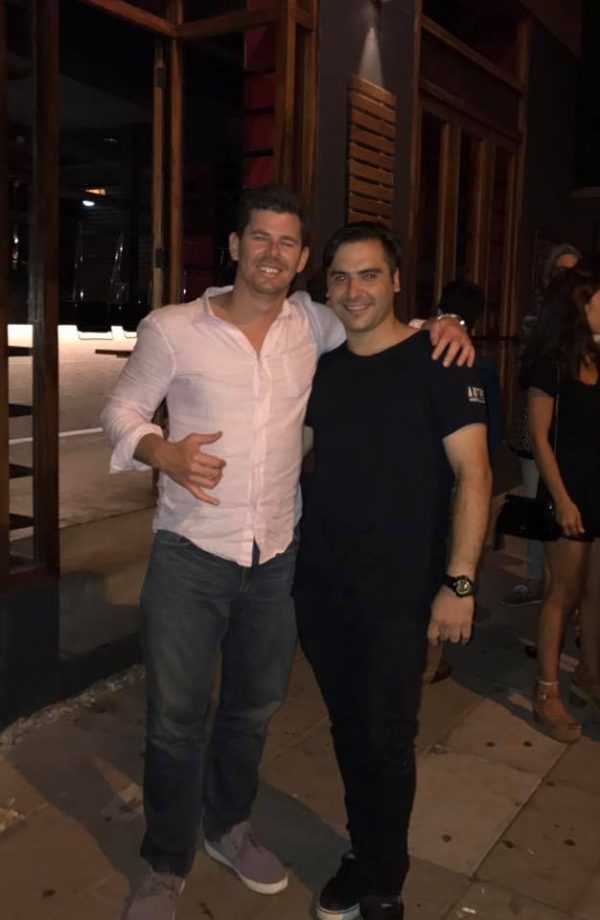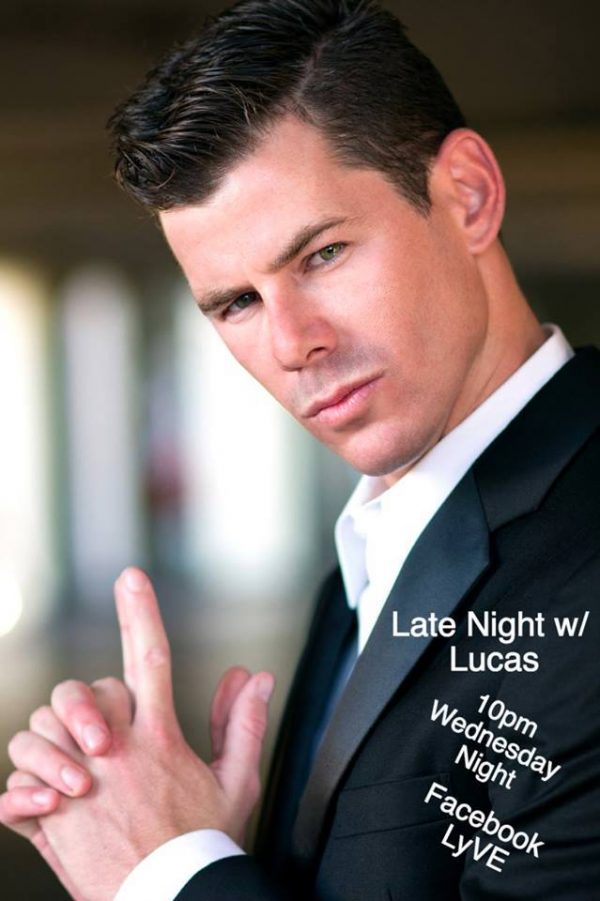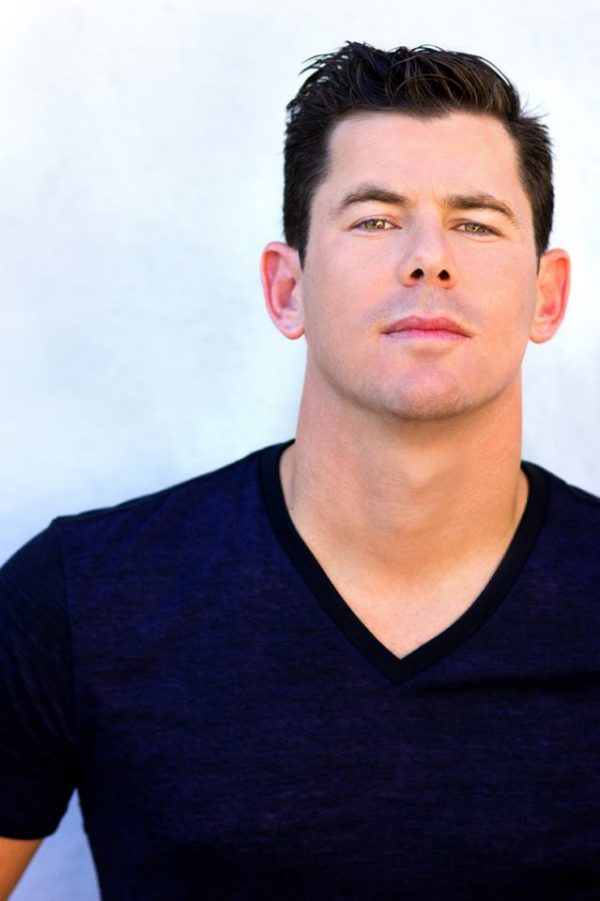 ______________________________________________________________
19. Lee Garrett: 29, Nashville, TN. Well according to the guy's LinkedIn, he's an actor, singer/songwriter, bartender, and small biz owner. On the show, he will be the country singer. Graduated the University of Florida in 2008 with a B.A. in Psychology.
Facebook – Lee Garrett
Twitter – @LeeGarrett_
Instagram – leegarrett_
LinkedIn – Lee Garrett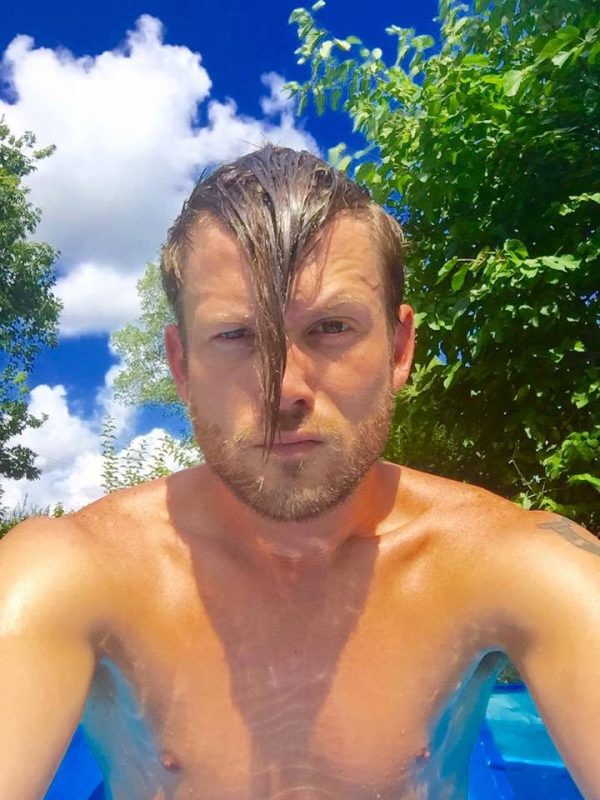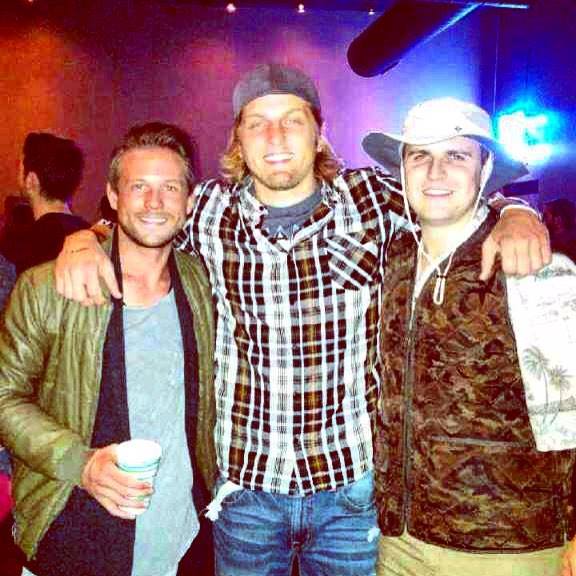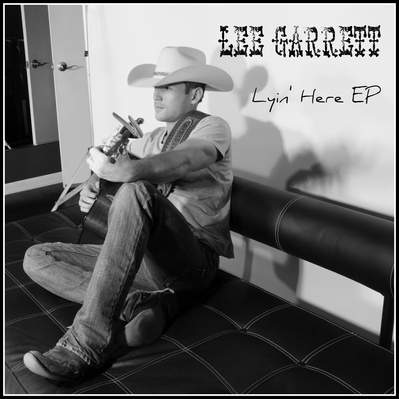 ______________________________________________________________
20. Anthony Battle: 26, Chicago, IL. He's a Schools Manager at EverFi. Played football at Northwestern University and graduated in 2013 with a B.A. in English Literature. Speaks 4 languages: French, Indonesian, Spanish, and Latin. Was the guy on the second 1-on-1 date in LA when he and Rachel rode horses around the streets of LA.
Facebook – Anthony Battle
Instagram – siranthonybattle
LinkedIn – Anthony Battle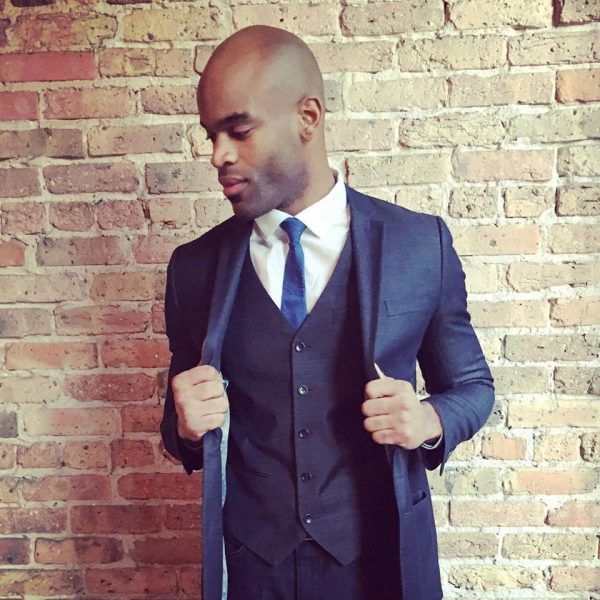 ______________________________________________________________
Send all links and emails to: steve@realitysteve.com. To follow me on Twitter, it's: www.twitter.com/RealitySteve. Instagram name is "RealitySteve," or join my Reality Steve Facebook Fan Page. Talk to you tomorrow.