Filming officially begins today on the "Bachelor." Well, the first rose ceremony already happened on Wednesday night, but it means dates start today. Keeping with their schedule of the last 3 or 4 seasons, it'll be a group date today. Will it be public? Only time will tell. I'll keep my eyes peeled on social media if anyone sees them, but considering next episodes two group dates are both public, I'd be pretty surprised if today's got out. Social media every season is hit or miss, especially when they're still in LA. Sometimes dates are out in the open for people to see and it's all over social media, and sometimes it just takes a little luck to find out where they are. Last season's first group date was at the Malibu Wine Safari with the domestic obstacle course that Mila and Ashton attended and I just so happened to get tipped off to it by people in the area. But was it spoiled publicly? No. So who knows what'll happen today. I'll tweet anything out if I see or hear anything. But let the games begin. I'm sure all these women are so fired up for Not Peter, they don't know what to do with themselves. Hey, wouldn't your excitement level run crazy if the guy you applied for (Peter) wasn't chosen and 2 weeks before you start filming they tell you it's someone who hasn't been part of the franchise in 5 years, hasn't been on any "Bachelor" programming since a cameo at Sean & Catherine's wedding, and has zero momentum heading into the season? Yeah, mine neither. Maybe that's why up until the DAY OF filming starting producers were still trying to cast people – even ones that never even applied! Enjoy the farce of a season everyone. Should be a blast.
With that said, here are two more suckers they convinced Not Peter was a great choice and are part of the show this season. They've been added to the Arie's Girls in the navigation bar up top.
__________________________________
5. Caroline Lunny: 25, Ft. Lauderdale, Florida. She's a realtor in the Miami/Ft. Lauderdale area. Was former Miss Massachusetts in 2014 and competed in Miss USA that year. Graduated from the NY Film Academy in Los Angeles and also studied Broadcast Journalism at Suffolk University.
Facebook – Caroline Lunny
Twitter – @CarolineLunny
Instagram – carolinelunny
LinkedIn – Caroline Lunny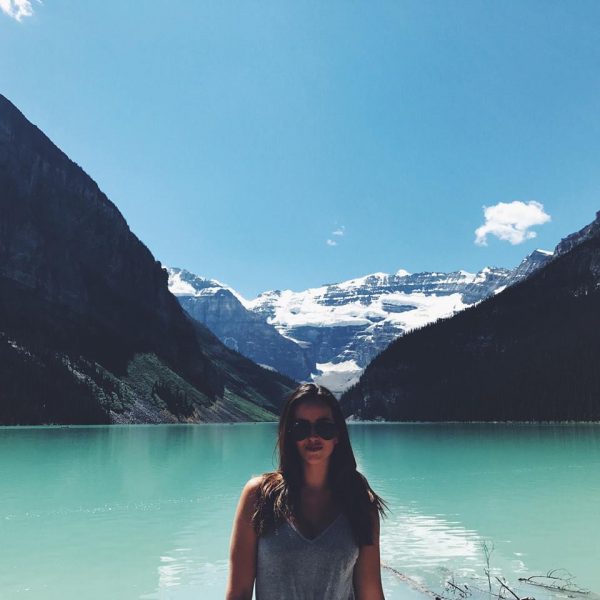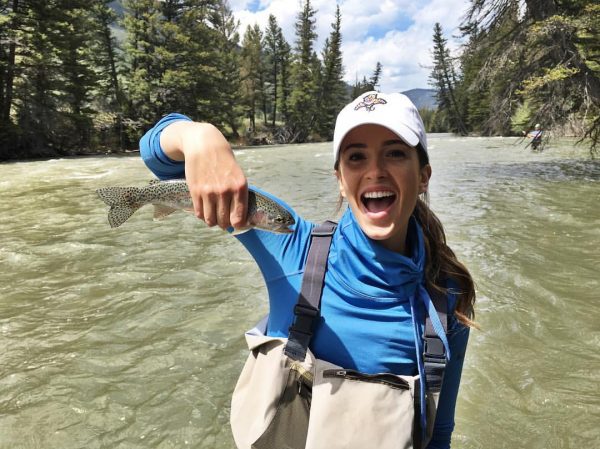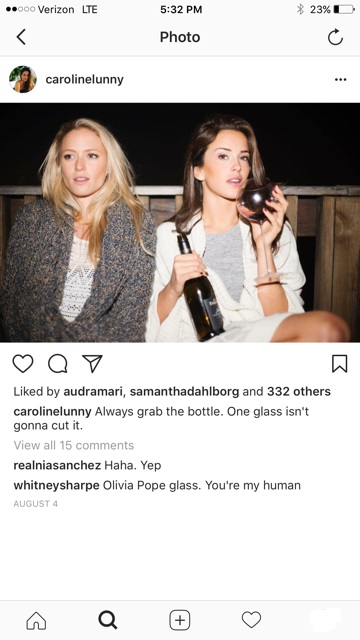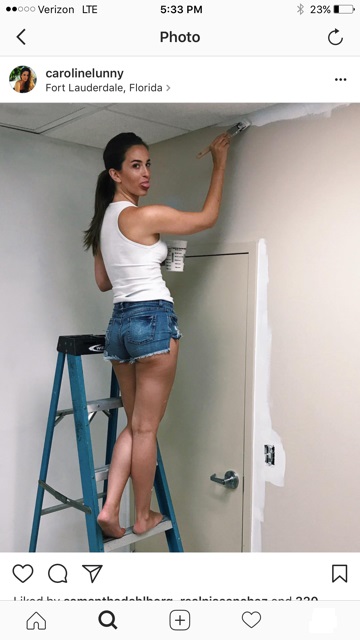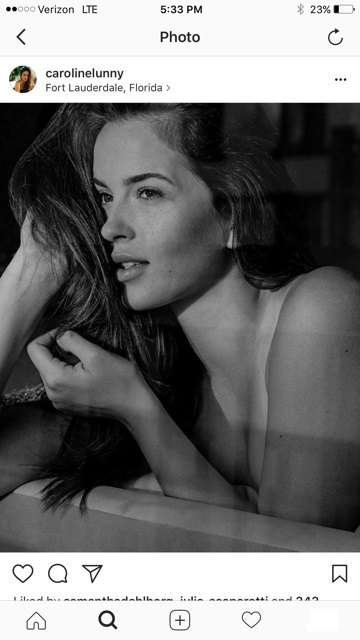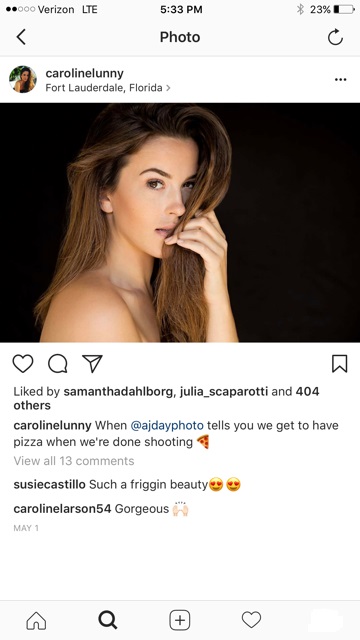 __________________________________
6. Rebecca Kufrin: 27, Minneapolis, MN. Pretty sure she goes by "Becca." She's a Senior Account Executive at Skyaa, a technology PR firm. Graduated from Minnesota St. University – Mankato in 2012 with a B.S. in Mass Communications. Mother is in remission from breast cancer. Father died about 8 years ago. Has a sister Emily who recently got engaged .
Twitter – @RebeccaKufrin (de-activated as of 9/17)
Instagram – bkoof
LinkedIn – Rebecca Kufrin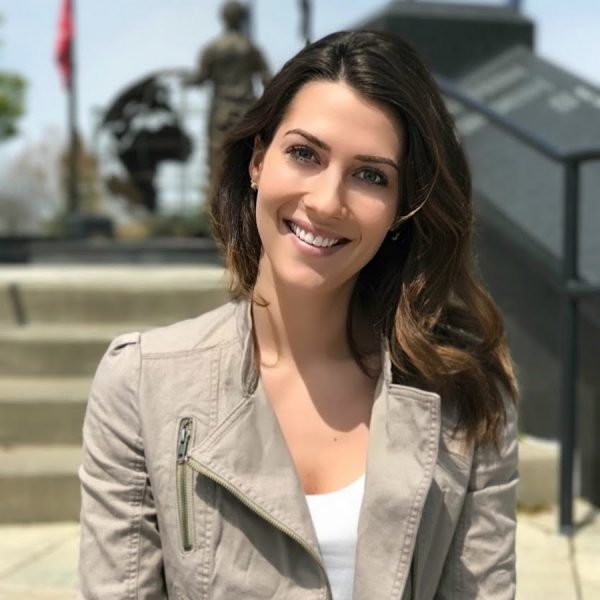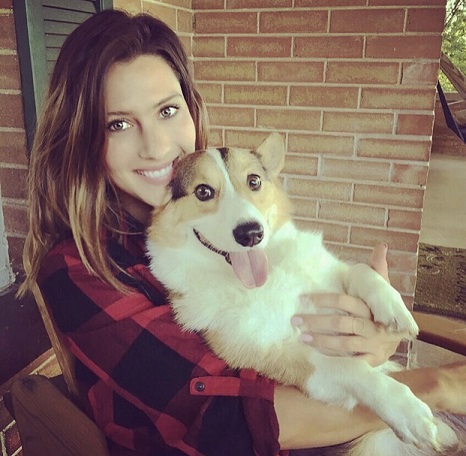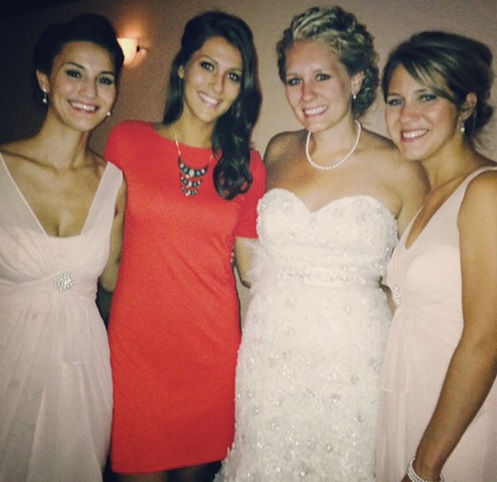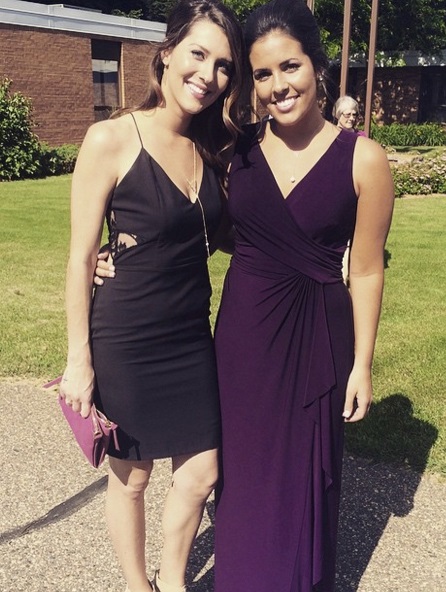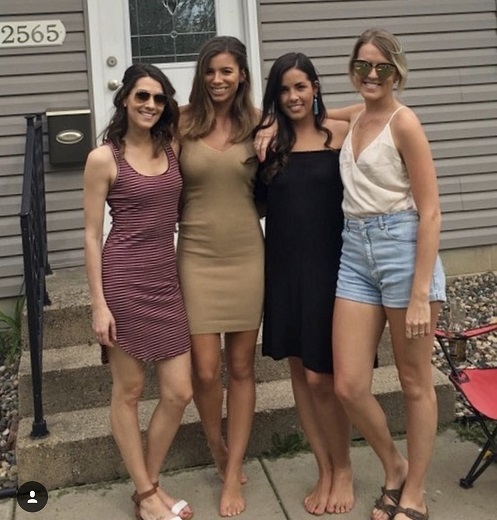 __________________________________
Daily Links
-I'm sure you've seen by now, but Kristina and Dean are back to seeing each other again. Kinda just throw your hands up in the air at this point. After how he treated her on BIP and post-show, it's definitely a head scratcher as to what in the world she's doing. I'm trying to understand this, but yeah, it's pretty hard. When this blows up in her face again, maybe then she'll see what everyone is telling her. Or not. Would love to try and understand what exactly she's thinking. I'll just chalk it up to being young and dumb.
-So DeMario and Corinne made sure they were seen in public again hanging out the other night. What's funny in all this is do we get any sort of retraction from the outlets that had reported DeMario was taking advantage of a limp body in the pool and production just let it happen? Think you might wanna issue an apology for that garbage reporting? Not to mention completely slanderous. Pretty unreal looking back now at the stories that the tabloids were running about what happened when it's obvious none of them were remotely true. Yeah, I don't think Corinne would hang with DeMario if two months ago the guy was sexually assaulting her in the pool. But will any of them take back what they said? Of course not.
-Audrina Patridge has filed for divorce from husband Corey Bohan after 10 months. Sounds like things went really well between them – violence, suicide threats, child endangerment – very healthy relationship I tell ya'. That's what she gets for dumping Justin Bobby. And wasn't Audrina on and off with this guy for like 5 years before finally getting married? And didn't they essentially get married because she got pregnant? Always a solid reason. Lets see here: Got engaged Nov. 2015, daughter born June 2016, married Nov. 2016, divorced Sept 2017. Hollywood relationships at their finest.
-Ariel Winter decided to step out and show the world major underboob. Ariel, just stop. You're trying way too hard. I've been saying this for year's regarding this girl and how she chooses to flaunt herself. It's too much. It's over-the-top. And it's not making the statement I think she wants to make. Basically, it's having the opposite effect. You wish don't people head down a certain road, but when "Modern Family" ends for this girl, it's really hard to see anything good happening. Prove me wrong.
-David Foster and Katharine McPhee are an item in case you didn't know. I think it's written into any Katharine McPhee contract that she must date guys who are at least 20-30 years older than her. Remember when she was on "Idol" in her early 20's and her boyfriend was like 42? Yeah that's normal. Since then, she's cheated on him with a director, and now she's dating a guy who has a daughter that's two years older than her. Good luck, Katharine.
-Ryan Seacrest went on "Watch What Happens Live" and discussed the Mariah Carey New Year's Eve performance. Ryan basically says he doesn't buy Mariah's BS that her earpiece didn't work. Ya' think? You're talking about one of the biggest divas in all of the music industry basically throwing a fit and not performing because everything wasn't perfect. I'd say you're on the right track Ryan.
-It was announced yesterday that former New England Patriot and murderer Aaron Hernandez suffered from CTE, and now his fiancé is suing the NFL. Wait a second? You mean to tell me a profession where men are running at each other full speed and crashing helmet-to-helmet numerous times a weekend can cause serious brain injuries? Wow. That's some pretty scientific sh**. Look, I love football. Love college. Love the NFL. I've never really talked about my actual thoughts on the sport itself, but they're in a world of trouble. Yes, these people know what they're getting into, but doesn't make it any less dangerous. I have a feeling in 10-15 years, football will not be nearly as popular as it is today. Maybe less.
-One of the worst kept secrets for years was that Jamie Foxx and Katie Holmes were knocking it out in Hollywood. They finally went public with their relationship a couple weeks ago, so now all the stories about Jamie being a philanderer and not a good guy are coming to the forefront. So bizarre that Katie kept her relationship with him so secret, and was actually successful at it. Publicly. Hollywood insiders of course knew. But I guess when you live in fear of Xenu and what he'll do to you, along with your ex-husband not wanting you to violate your contract agreement, you kinda have to. Time must've expired on the contract.
-Megan Fox and David Silver say marriage is tough and they're taking it day-by-day. These two are real visionaries I tell ya'. Megan, it's probably hard for you because David is still in love with Donna. The Peach Pit After Dark is still struggling and Donna's is having some credit card issues because her boutique with Kelly really didn't pan out as they had expected. But hey, you two keep doing you and we'll all continue to believe that it's fantasy land you're living in.
Send all links and emails to: steve@realitysteve.com. To follow me on Twitter, it's: www.twitter.com/RealitySteve. Instagram name is "RealitySteve," join my Reality Steve Facebook Fan Page, or listen to all my podcasts at Apple Podcasts. Talk to you next week.