Since we've had a couple public dates in the last few days and pictures getting out, time to start identifying more of them. I've got 5 more girls for you today. 4 of these 5 girls were on the Derby date: Kendall, Seinne, Bibiana, and Jenny. Only one that wasn't was Lauren B. Not hard to figure out who these 4 are when you look at the group pictures on either the Just Jared or Daily Mail links provided. But as just stated, I can't include those pics on this site, or else I'd just post it and write on the picture who is who.
__________________________________
10. Lauren Burnham: 25, Dallas, Texas. Works for Vonage in Sales. Graduated Old Dominion University in 2015 with a B.S. in Psychology after going to med school at Central Washington in 2010-2011.
Facebook – Lauren Burnham
Twitter – @laurenburnham91 (set to private 9/17)
Instagram – laureneburnham (set to private 9/17)
LinkedIn – Lauren Burnham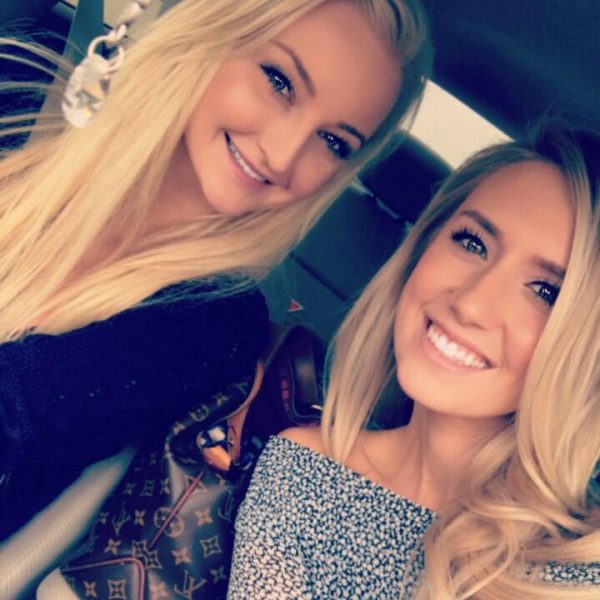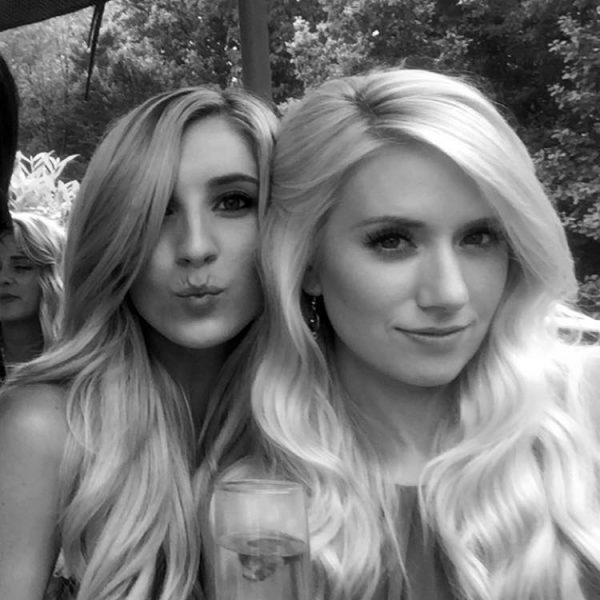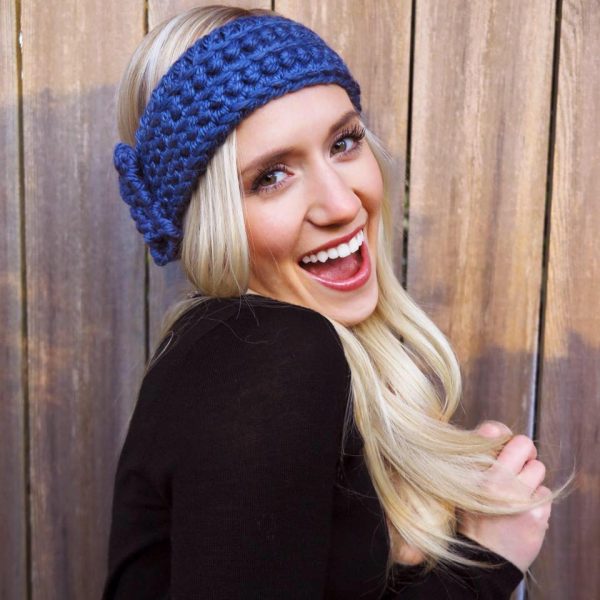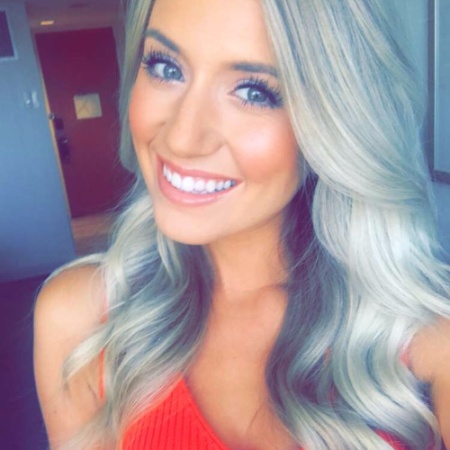 __________________________________
11. Kendall Long: 26, Los Angeles, CA. Currently works in the entertainment industry in LA as a Set Dresser. Has worked on Nikki Glaser's show, Ridiculousness, & the Kardashian 10 year anniversary. Graduated from the Academy of Art University in San Francisco in 2014 with a degree in Broadcast Journalism and she also ran track. Has a YouTube channel where she plays the ukulele and sings, something she did for Not Peter during the cocktail party the first night. Also has an IMDB page. Has a twin sister named Kylie (IG page, FB page) who was a princess character at Disneyland once. That's right, Kylie and Kendall sisters that aren't the Kardashians.
Here's her demo reel:
Here's her playing the ukulele:
Twitter – @keykendall88 (de-activated 9/17)
Instagram – keykendall88 (de-activated 9/17)
LinkedIn – Kendall Long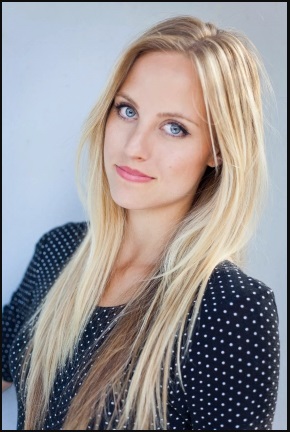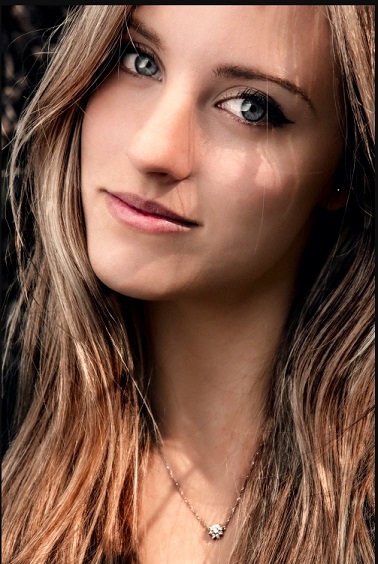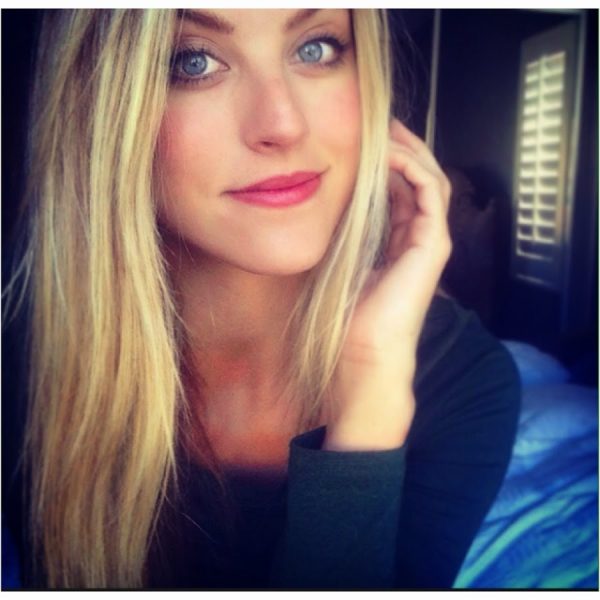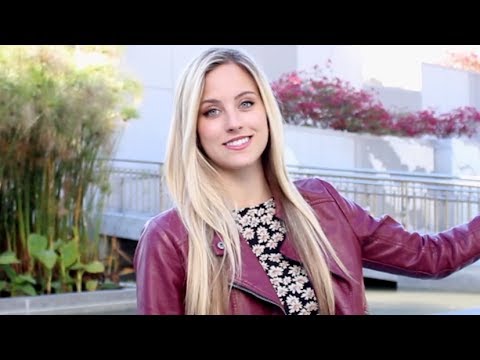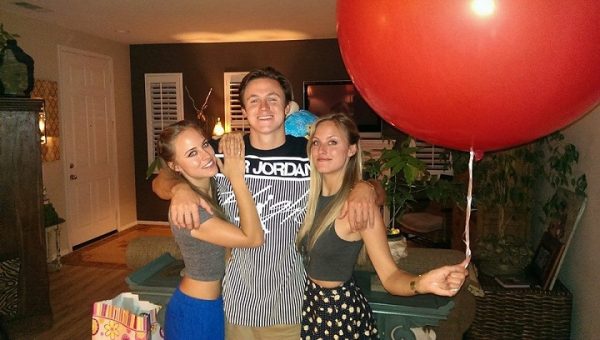 __________________________________
12. Bibiana Julian: 30, Miami, FL. Executive Assistant at MTV Miami. Former Miami Dolphins cheerleader. Was voted FHM's America's Sexiest Cheerleader in 2006.
Facebook – Bibiana Julian
Twitter – @bibi_julz (de-activated 9/17)
Instagram – bibi_julz (set to private as of 9/17)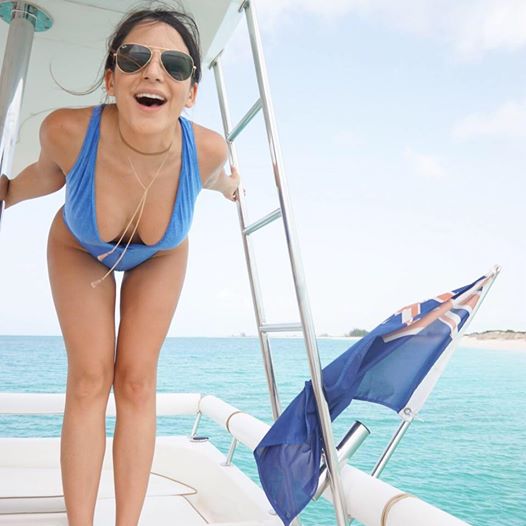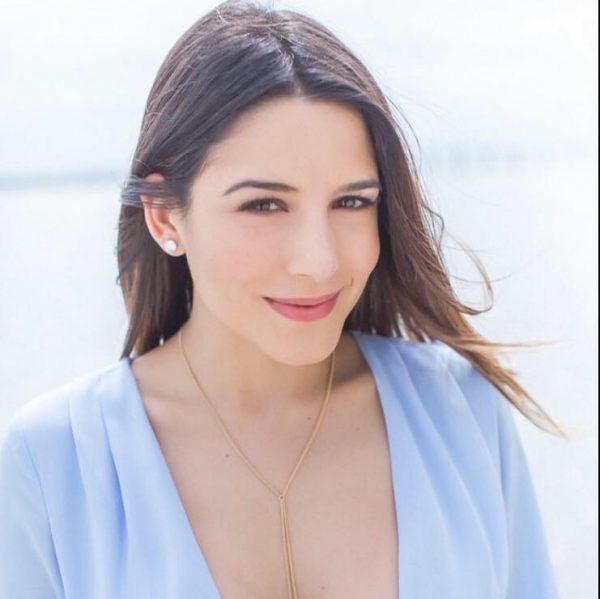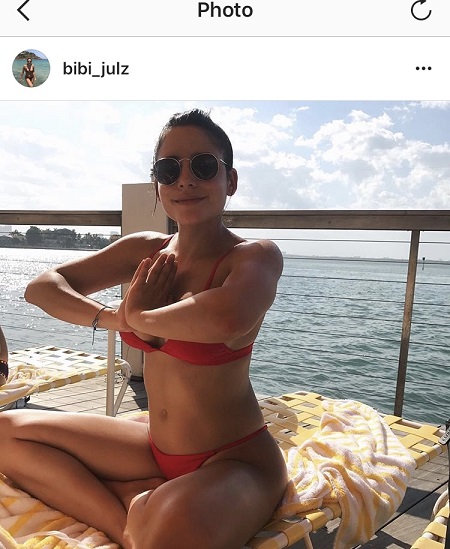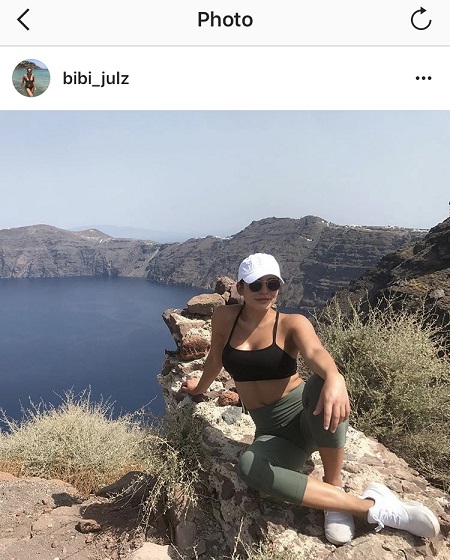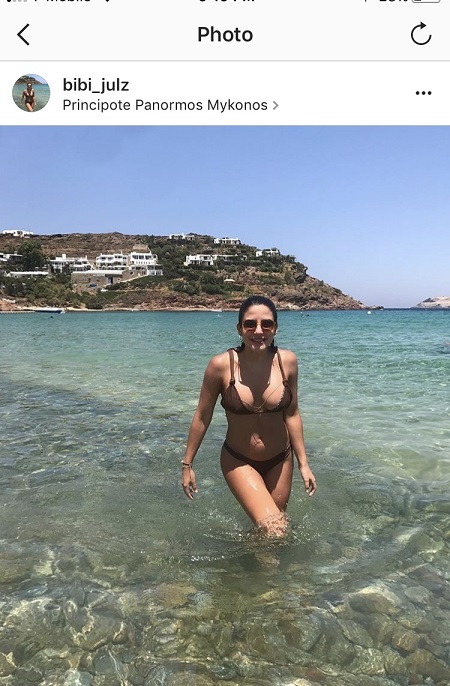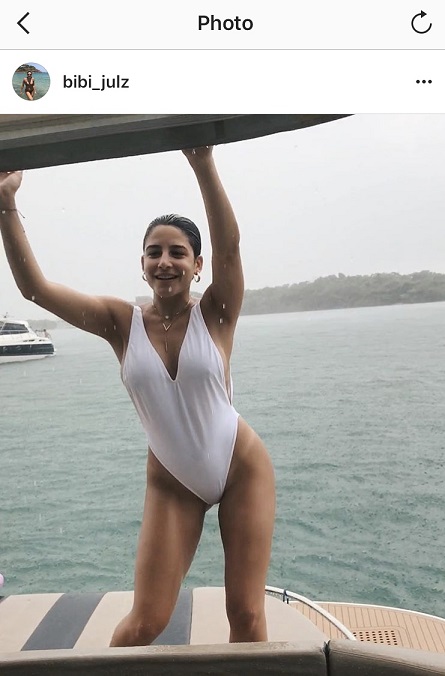 __________________________________
13. Seinne Fleming: 27, Orange County, CA. Graduated Yale University with a degree in Economics in 2012. She's an Assistant Property Manager at Irvine Company. Also has a website SeinneFleming.com that's currently "under construction," which translated means "it'll be turned on when the show starts airing." What's funny is the show spelled her name wrong on her helmet on the Derby date, spelling it "Sienne." Good one.
Twitter – @SeinneCeleste (de-activated 9/17)
Instagram – seinneceleste (de-activated 9/17)
LinkedIn – Seinne Fleming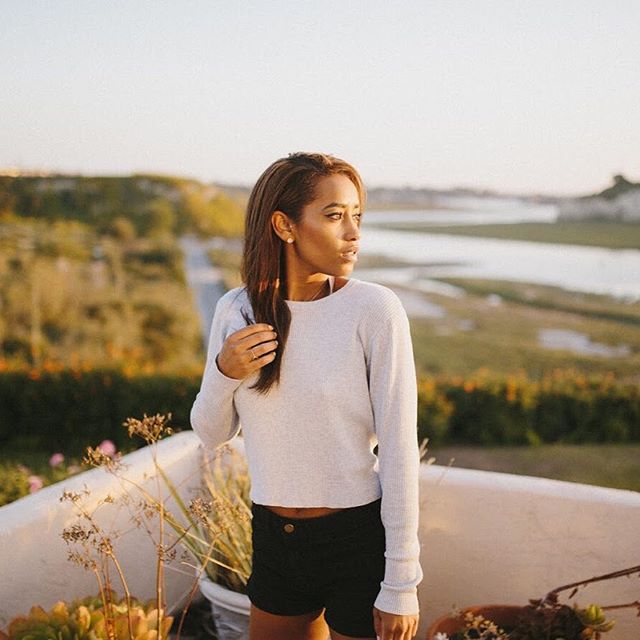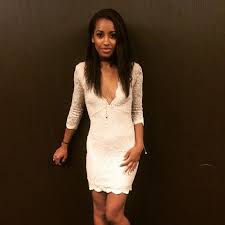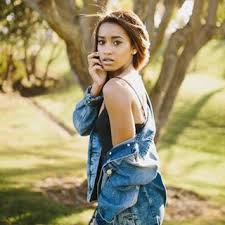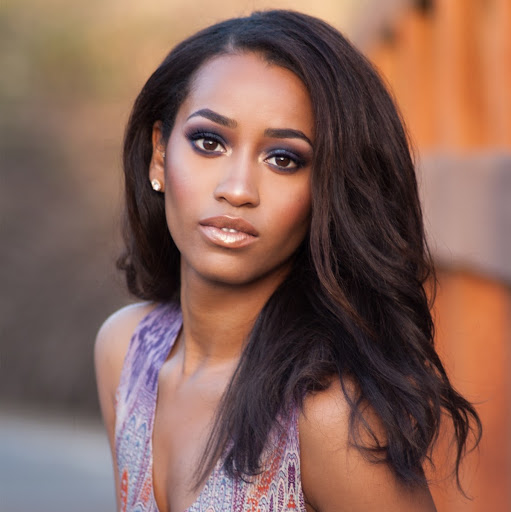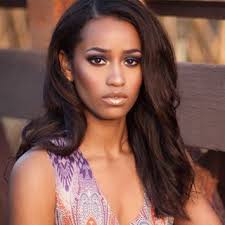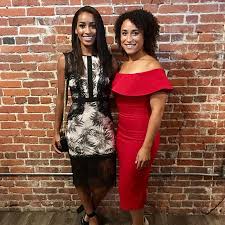 __________________________________
14. Jenny Delaney: 27, Chicago, IL. Graphic Design Artist. Attended TCU for 2 years, before graduating from Colombia College in Chicago in 2014 with a Bachelor's Degree in Graphic Design. Here's her design site with a few more pictures.
Twitter – @jdelaneydesigns
Instagram (Personal) – jennydelaneyyy (set to private 9/17)
Instagram – jennyddesigns
LinkedIn – Jenny Delaney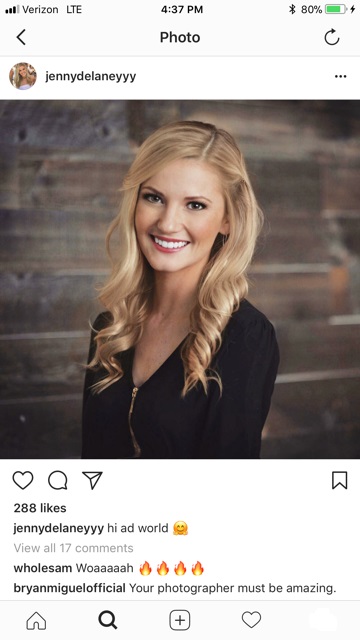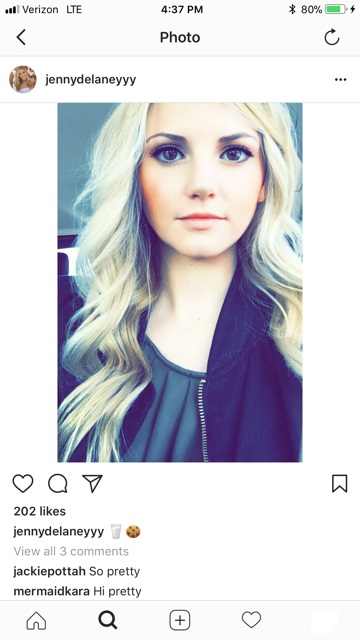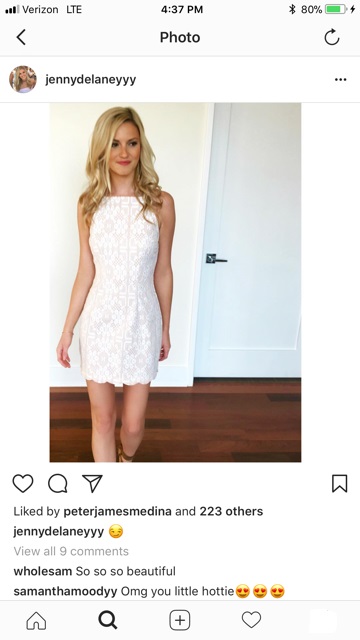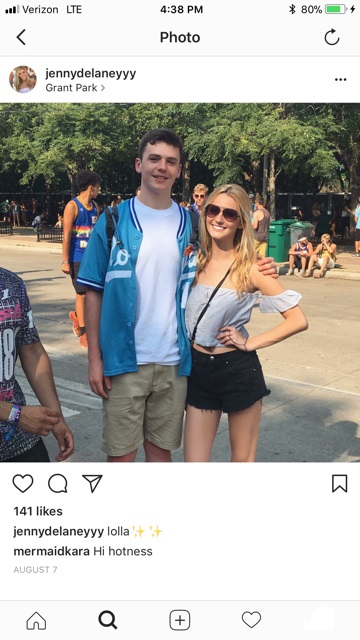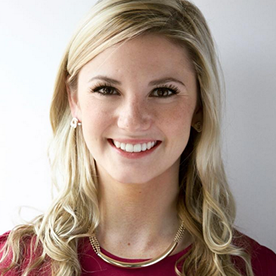 __________________________________
Which means I've now given you 11 of the 15 girls from the Derby date: Maquel Cooper, Chelsea Roy, Caroline Lunny, Kendall Long, Jenny Delaney, Seinne Fleming, Marikh Mathias, Valerie Biles, Jenna Cooper, Tia Booth, and Bibiana Julian. The four girls you don't have yet have first initials of: B, L, B, and A. You'll get those girls soon enough.
So knowing how many girls they started with in episode #3, an 8 girl wrestling group date Tuesday, and a 7 girl dog show group date yesterday, there's only a few options of who it could be that got the 1-on-1 on Wednesday. I'm pretty sure I know who it is, I just don't know what they did. So we'll save that for later.
Rose ceremony #3 is tonight and then, if you missed my tweet yesterday, the show begins traveling and starts filming episode #4 in Lake Tahoe. There's a concert date Monday night at the Hard Rock Hotel in Tahoe where the band LANCO is performing. It's open to the public, so contact the Hard Rock Hotel if you're in the area and ask how you can get in. Just be prepared to wait a looooooong time. We know how they are with concert dates. Prepare yourself for standing around forever. They are NEVER on time. And I'm talking 1-2 hours late. And once they arrive, they'll be there maybe 15-20 minutes tops. Happened at the Russell Dickerson concert last season with Dean and Rachel, happened for Nick and DLo for the Chris Lane concert in WI, Andi and Marcus at the Mohegan Sun…the list goes on. You wait in line forever, they finally let you in…and you wait some more. Whatever time they say to be there, just know Not Peter and whoever his date is that night won't be arriving til much later. Hopefully they'll allow people with their phones. I'm sure they will, but for these last two group dates (wrestling and the dog date), they were very strict with pictures being taken so I guess we'll see what gets out come Monday.
And finally in case you missed it, DLo did a Reddit AMA interview the other day that opened up a can of worms. You can debate whether or not she should've said anything, but that's the whole point of Reddit AMA's (Ask Me Anything). She mentioned that Vanessa called Rachel a derogatory term and the two had to be separated in Bimini, something I was telling you guys about all during Nick's season. This was the "Blowup in Bimini." Vanessa didn't like Rachel, made it known to her, Rachel took offense to watch Vanessa said, asked her to apologize, and Vanessa not only didn't apologize, she doubled down and told Nick about it. Yet, none of it was shown. Probably because they knew Vanessa was the winner and Rachel was going to be their next "Bachelorette." But still, I'd say that's a pretty big story line late in the season you'd think the audience would want to know about. That's why I shared this all 7 months ago. None of what DLo (or Rachel for that matter) said should be news to any of you if you followed this site. I don't make stuff up just for reaction. It happened. If you're a Vanessa fan and you're trying to justify it by slamming Rachel, you can't. Maybe you weren't offended by it, but you weren't the one it was being directed at. Rachel was upset, called Vanessa out on it to her face, and Vanessa didn't apologize. Not sure why Rachel is getting backlash for this.
But oh is she ever, as after DLo's Reddit interview was posted (then subsequently taken down), Rachel gave ET an interview explaining in detail what happened. Shows you the pecking order of this franchise. DLo never gave any details and just said a derogatory term was used and Rachel and Vanessa were separated during filming, and her whole interview has to be taken down, I'm sure jeopardizing any future chance of her being on the podcast. Rachel gives the details of everything that happened yet nothing seems to be happening to her. Not that it should because all she did was tell the truth, but I'm just looking at it from ABC's standpoint. You're penalizing DLo but not Rachel? But of course, because Rachel is their "Bachelorette." Is what it is. We know there's a pecking order in this franchise, and this situation shows who's higher on the totem pole. I also think DLo saying in that Reddit interview that Dean was told by production to dump her on BIP didn't help matters either. 100% true because they did influence his decision at the end, but still, that makes the show look bad and that's why they aren't happy. Oh well. Hopefully this is put to bed now.
Have a good weekend everyone.
Send all links and emails to: steve@realitysteve.com. To follow me on Twitter, it's: www.twitter.com/RealitySteve. Instagram name is "RealitySteve," join my Reality Steve Facebook Fan Page, or listen to all my podcasts at Apple Podcasts. Talk to you next week.