Pretty unreal last 48 hours. You all know about my affinity for Las Vegas. Still trying to wrap my head around what happened. My three Fan Appreciation Parties have all been at Mandalay Bay, and either year 1 or year 2 was on the 32nd floor. Will this prevent me from visiting there in the future, or even from staying at Mandalay in the future? Of course not. Chances are next year's party won't be at Mandalay but not because of what happened Sunday night. It's just that I've wanted to change it up and go to a different venue. It was almost at a different venue this past June. But to see the tragedy that happened Sunday night and having more questions than answers, my heart goes out to those people. Just feels like a broken record though. I've donated what I could and all I can do is hope we can avoid these senseless tragedies in the future. Can't even begin to start going down the rabbit hole reading people's reactions to this on social media. Just makes me fear even more for the future. Everything's gotta be a conspiracy, everyone's gotta blame something, everyone's gotta jump out immediately with some "hot take," seriously, shut up. 59 people are dead and the focus should be on that and doing whatever we can to prevent tragedies in the future. Period.
Really no easy transition from that into "Bachelor" world, but as they say, the show must go on. This site is not a political site, nor will it ever be. You come here for your "Bachelor" news and spoilers and that's what you'll get today. Yesterday, filming started on episode #4 in Lake Tahoe. It was a 1-on-1 date with Seinne Fleming. During the day, Not Peter took her parasailing out of Zephyr Cove then they had a concert last night at the Hard Rock Hotel & Casino. The concert was supposed to be at an outdoor venue at the Hard Rock and much larger, but due to what happened Sunday night in Vegas, the show decided they didn't want to do an outdoor concert so close so what had happened, so they moved it inside to a much smaller room where security was tightened and it wasn't nearly as big of a crowd. Wasn't more than 100 people total who attended. Here were pics and videos of them dancing and kissing: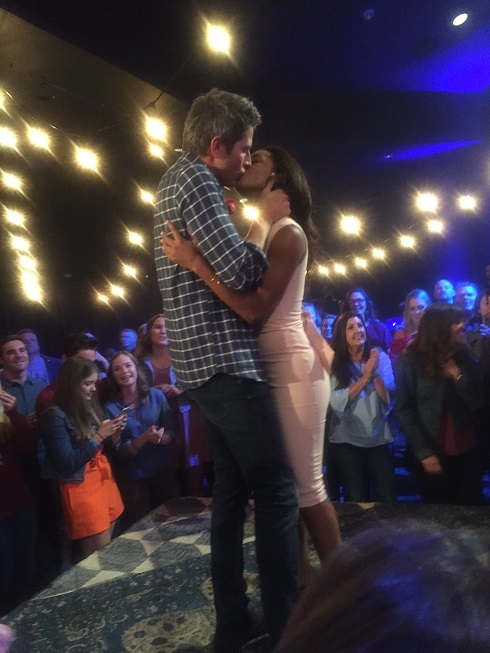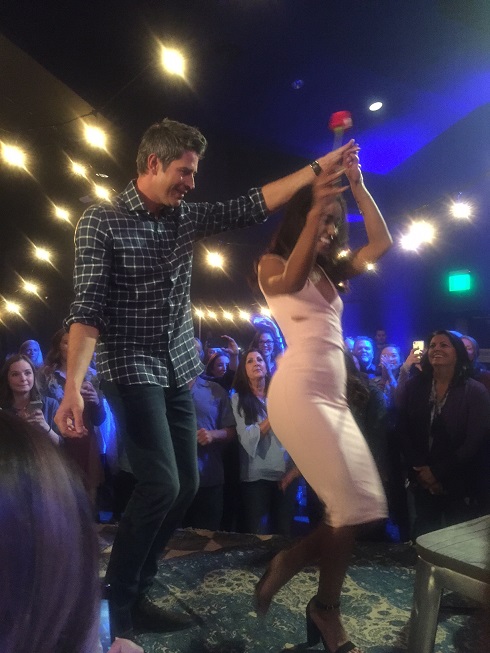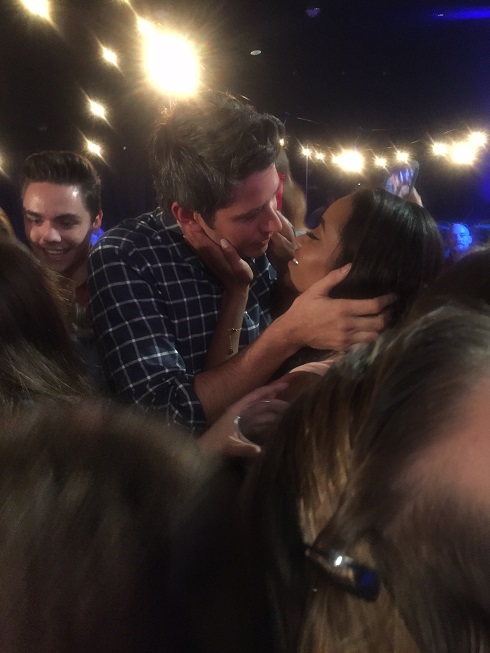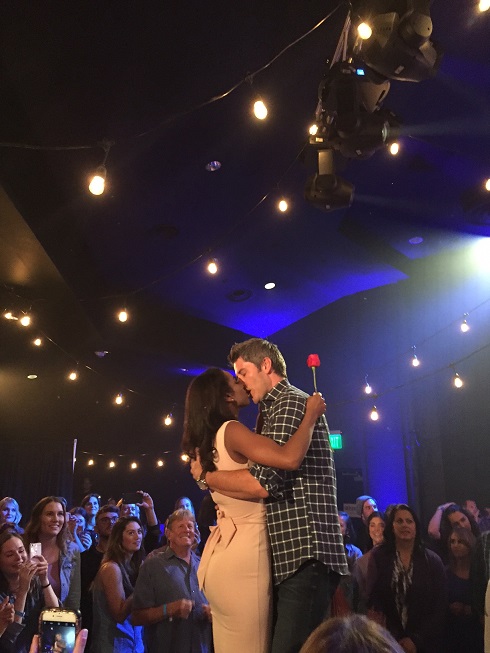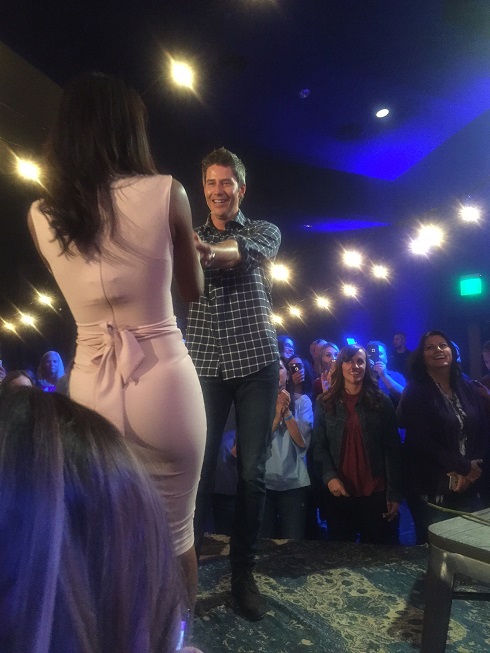 (SPOILER): Was Seinne thinking, "Hey wait, you're not Peter?" pic.twitter.com/SxiggsqAN1

— RealitySteve (@RealitySteve) October 3, 2017
(SPOILER): Seinne likes Peter's dance moves better pic.twitter.com/G81QKdMxIp

— RealitySteve (@RealitySteve) October 3, 2017
The band LANCO performed and the two of them were there for maybe a total of 20 minutes after they arrived. Now, the reaction on social media seemed to be one of "It's over! He's gonna pick her!", but just keep in mind, these are the first pictures you've seen of Not Peter on a 1-on-1 date this season. This is his fourth one. Hell, one girl has already gotten to visit his home and had her own private concert. So I'm not sure why all the sudden Seinne becomes the favorite because you see them kissing. All I see is complete awkwardness up on stage between two people and her seemingly kinda rejecting one of his advances. So yeah, lets tap the brakes a bit. There are plenty of other girls this season. Don't let your first pictures of him on a 1-on-1 date lead you into a false sense of who the front runner is. I've got all your dates and eliminations up to this point (not to mention hearing who is an early favorite), so yes, Seinne may have had a 1-on-1 and got the rose last night, but I wouldn't read into too much. Then again, this happens every season so I guess I shouldn't be surprised. Any time pics are shown of a 1-on-1 date, immediately that person is everyone's favorite. Then another dates pics get out and the previous person is forgotten and it changes. Same sh**, different season.
We never know when they're traveling if more pictures/videos will get out. Just have to take it day by day. Today is a group date, tomorrow will be a 1-on-1, and Thursday will be the rose ceremony then they head out to their next location on Friday. I've been told a couple possible overseas locations but waiting to get solid confirmation on them. And I don't know what order they'd be, just two places I heard they might be headed this season. I'll let you know when I get more information on them. Keep following on social media today in case any part of the group date gets spoiled online.
Send all links and emails to: steve@realitysteve.com. To follow me on Twitter, it's: www.twitter.com/RealitySteve. Instagram name is "RealitySteve," or join my Reality Steve Facebook Fan Page. Talk to you tomorrow.