Haven't posted since Thursday, but if you've been following along on Twitter, you were made aware of a couple of things. Filming went from Lake Tahoe in episode 4 to Fort Lauderdale in episode 5. Filming began Sunday in Fort Lauderdale with a 1-on-1 date for Chelsea Roy, the single mom from Portland, Maine. I'll have more coming out about her shortly as, well, she has a bit of an interesting back story to say the least. The group date yesterday wasn't public so don't know what happened there yet. Today should be the final 1-on-1 or a possible 2-on-1, before they head overseas. Before the season I heard two places they were headed in Europe, but didn't know when and what order. Considering episodes 6 & 7 are the last two episodes before they come back to the states for hometowns in episode 8 (assuming they use a normal schedule), then there's a good chance the two places I heard are where they're headed next. Just trying to get solid confirmation on them before I let you know. 5 episodes in and only a few dates have been spoiled publicly so far, so there's still a lot that's been kept under wraps. I'll be filling you in soon on some of the things you don't know about the season yet. One thing I can finally reveal today: Chelsea Roy got the season's first impression rose.
As for Sunday's 1-on-1 with Chelsea, here they were riding a yacht along the river walk by Esplanade Park: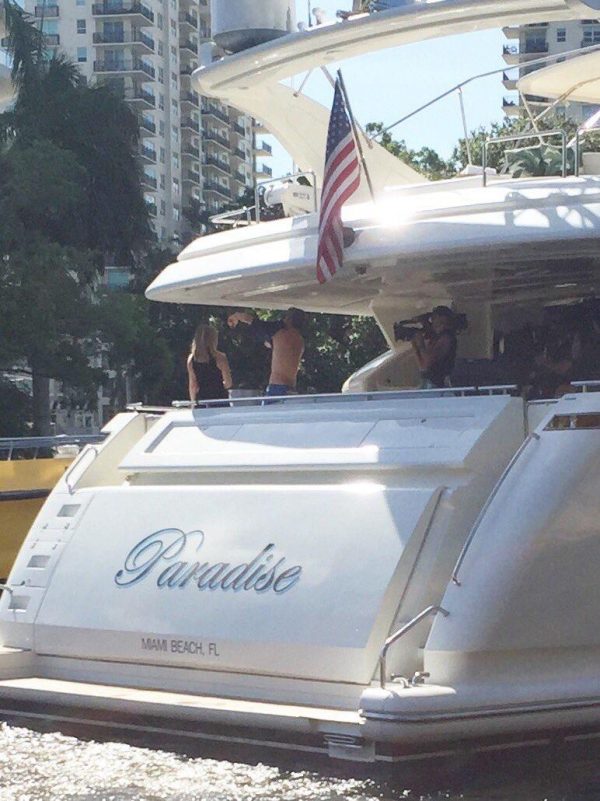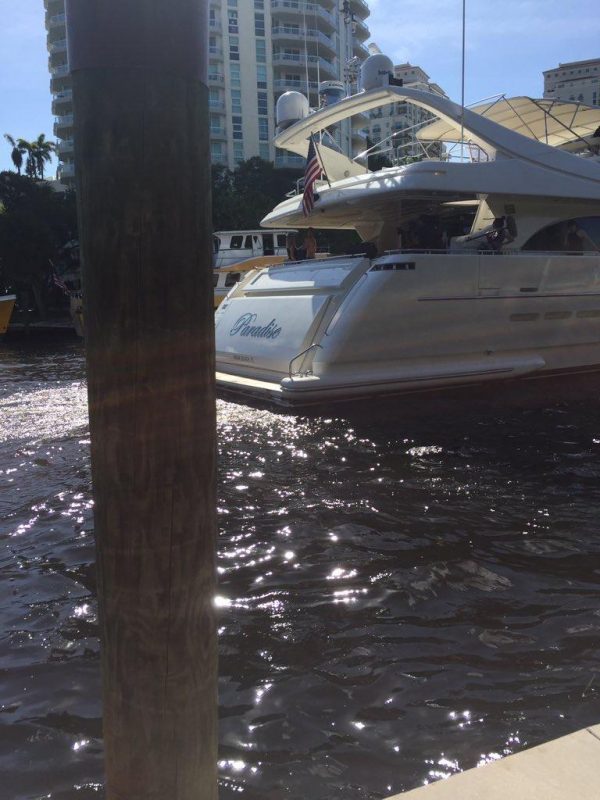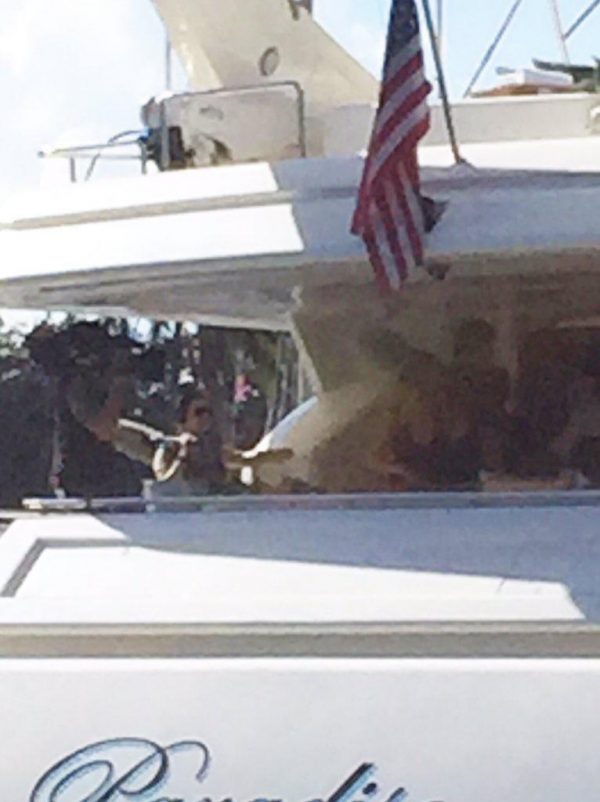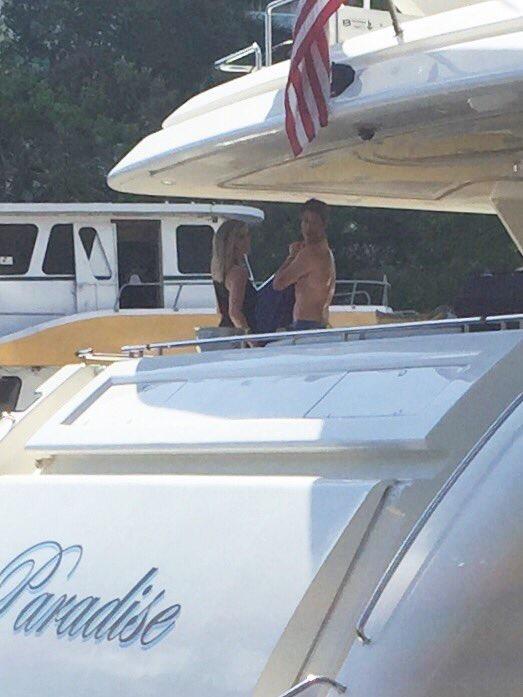 Daily Links
-Boy did Maks luck out on DWTS last night. If it wasn't "My Most Memorable Year" Night, the whole focus would've been on his and Vanessa's feud. But they were magically saved this week, and here is a DWTS recap by Glamour Magazine. Even when they showed Vanessa's video package of her premature son last night, we never saw footage of Maks talking. I can't remember the last intro package where we didn't see the pro speak. There's obviously something off between these two, and I'm sure we'll never get the exact details.
-Not sure why this became a story, but I guess it was a slow news day. Peta has started to child proof their house because their son Shai is now opening drawers. New parents child proofing their house is a story? Something that all new parents must do unless they want to put their kids in danger. Like I said, must've been a slow news day. Then again, it's possible they have a contract with People to cover all the little minutiae in their lives so they HAVE to report stories like this.
-In case you haven't heard, Blake Griffin is dating Kendall Jenner. They were together over the weekend with friends and, well, you can now pencil in Blake's season ending injury earlier than usual this season. Any player who dates anyone from that franchise immediately sees their season and/or career nose dive. Kris Humphries is barely an NBA player. James Harden had his worst year ever when he dated Khloe. Lamar? Enough said. Now she's dating Tristan Thompson, who after starting the last few seasons on the Cavs NBA Finals teams, doesn't even start anymore. Good luck, Blake. The guy who literally can't complete any NBA season without maiming himself is now dating someone from the Kardashian clan. Smart move.
-Robin Thicke's girlfriend is ready to pop and all I can think of is, "This guy ruined his relationship with Paula Patton just so he could grind against Miley Cyrus at the VMA's. And scores of other women." I wonder what that baby is going to think when they grow up and see for the first time an older daddy simulating sex with Miley Cyrus on stage in a weird ass costume. Those were the days.
-Gal Gadot hosted SNL over the weekend and EW has your recap. Probably the most interesting thing I took from her hosting? The fact that this whole time, I thought you pronounced her last name as "Ga-DOH" when it's actually "Ga-DOT." Where did I get that from? Were people mispronouncing for a long time, or did I make that up in my head. Either way, Wonder Woman can lasso me any time. She's in my Top-5-that-has-like-25-people-in-it.
-Mandy Moore hated the blonde bangs she used to have. Yet again, another pointless story, however, the only reason I posted this was just to let you know she's another one in my Top-5-that-has-like-25-people-in-it. I used to like her when she first came out with her music way back in the day, then she disappeared forever so it seemed, and now she's back on the hottest show on TV. Lets hope we don't see her die at some point of "This is Us."
-The trailer for "Star Wars: The Last Jedi" was released last night and America collectively freaked out. Take a look:
Yeah, I'm into this. EW.com even did a thorough breakdown of each scene to explain what could possibly be happening. Something tells me the editors of this pulled the ol' "Bachelor" trick at the end. Sure, they want to make you think Rey is joining up with Kylo Ren, but c'mon, we all know that isn't happening.
-Just so you can feel old, Carly Rae Jepsen's "Call Me Maybe" just reached 1 billion downloads on YouTube. 1 billion? For that song? Really? Then again, did you realize that "Friday" from Rebecca Black has 113 million views, so it only goes to show people will watch any sort of train wreck on YouTube if it's train wrecky enough. And those certainly are.
-Did you see the lengths that "This Is Us" went to to keep the final scene of the season opener under wraps? I mean, it's the #1 most asked question since we found out last season that Jack is dead in real time. I guess you would have to make sure something like that doesn't get out even if it means building a replica set in a completely different area in LA and filming it just days before the premiere.
-And finally, I'm glad Jerry Seinfeld came out and admitted what I'd thought for years: the Seinfeld finale sucked. Ok, maybe he didn't say it sucked, but he at least admitted it wasn't up to the standards, or the hype surrounding it. Then again, the expectations were so high, there was no way it could've lived up to the hype. Amazing to think 73 million people watched that finale. The top show on television today doesn't even get 40% of that anymore. Maybe not even 30%. Crazy.
Send all links and emails to: steve@realitysteve.com. To follow me on Twitter, it's: www.twitter.com/RealitySteve. Instagram name is "RealitySteve," join my Reality Steve Facebook Fan Page, or listen to all my podcasts at Apple Podcasts. Talk to you tomorrow.