We begin the month of November today in case you didn't know. Halloween is over, I have a tummy ache from eating a lot of my niece and nephew's candy last night, and we're only about 2 1/2 weeks away from the "Bachelor" filming wrapping up. Today is hometown date #4 (which I'll tell you about in a second), tomorrow is the rose ceremony, then Friday they head off for overnights and the final rose ceremony location. I have an idea where they're headed, just waiting for confirmation. Hopefully I'll have that in the next couple days. The good thing about today is, well, you're gonna be able to fill in a few blanks since you'll now have every one of the 29 girls who appear this season. Ok, well technically 28 of the 29, since there's one girl whose last name I'm missing. But we have a visual on her and I give you her place of residence and job. Just haven't been able to find her yet. I'm sure it won't take long. And if not, oh well. She's not all that important to the season. All these girls have been added to the Arie's Girls page in the navigation bar up top. You know how when the ABC bios and headshots come out in December everyone starts freaking out? Well, here you go 6 weeks early. These are the girls you will see then, except you have their full names, more pictures, and access to pretty much all their social media accounts. Do you realize what a happy day this is for guys like Robby Hayes, Chase McNary, Jef Holm and a plethora of other "Bachelor" guys? It's like Christmas morning for them to be able to get a head start on the new "freshman" class. Let the DM sliding begin! You're welcome boys. So just a heads up to all you new girls. Whatever email introduction you get from any of the "Bachelor" guys, just know he cut and pasted the same intro to most of your other friends too. Hey, I'm here to help.
Ok, to update you real quick on hometowns, here's where we're at. Last Thursday I told you the order of the first three that'd happen: Tia Booth on Thursday in Arkansas, Lauren Burnham on Saturday in Virginia Beach, and Becca Kufrin Monday in Minnesota. Those all happened. Local station in Arkansas reported this from Tia's date on Thursday. I tweeted out pics from Lauren's daytime portion at Ocean Eddie's on the Virginia Beach Oceanfront the next day:
(SPOILER): Hometown date yesterday w/ Lauren Burnham on the Virginia Beach Oceanfront at Ocean Eddie's restaurant that was closed pic.twitter.com/WqNhyMJIif

— RealitySteve (@RealitySteve) October 29, 2017
(SPOILER): Quick video of the hometown date at Ocean Eddie's on the Virginia Beach Oceanfront pic.twitter.com/q7FduXRhon

— RealitySteve (@RealitySteve) October 29, 2017
No pictures from Becca's date Monday that I've seen, but just know it happened. Which brings us to today. As I mentioned last week, I knew the location they were filming today, I just didn't know who it was because I said that none of the girls left lived there nor did I believe their parents did. Or so I thought. Today's date was always going to be in LA, but this girl I already thought was gone, hence the reason it took me a few days to figure out who it was. Apparently she hadn't been eliminated as I had originally thought, so this is your 4th hometown date filming today:
_________________________________
Kendall Long: 26, Los Angeles, CA (filming Wednesday, Nov. 1st)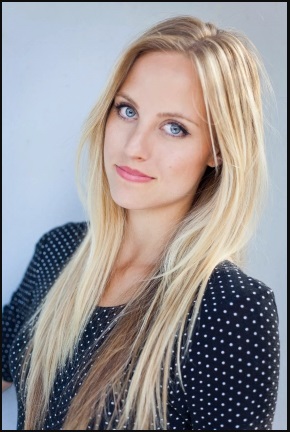 Here's here playing the ukelele:

_________________________________
I had tweeted last week that I was hearing this 4th girl never had a 1-on-1 date. I think that's the case, but am not quite sure. There's still two 1-on-1 dates I'm unaware of who got them. But Kendall definitely has today's hometown and it's being filmed in LA.
29 girls this season, and I've already released 15 to you so basically the other half of the cast is now up on Page 2, and I also fill in some blanks for you afterwards…