Well, to say today's podcast might generate a reaction or two would be a understatement. Since the season is starting in four days, we have two women on the podcast today who know a little bit about the guy who is the "Bachelor" and the guy who was originally set to the "Bachelor," and that's Arie & Peter's ex-girlfriends. You may remember Sydney as she spoke with ET 5 days after Arie was announced, but that was in September and I know she has a different perspective on things than she did then. As for Brittany, probably very few know about her relationship with Peter, when it even took place and that from the time he got home from filming Rachel's season, it continued quite seriously. Today is their chance to tell their side of what happened. Kinda two different interviews. I know what you're expecting, but Sydney's is not a bash job on Arie. She's honest about what happened, the mistakes they both made, and how everything made her feel. Since no one really has any clue what happened with Brittany, I just suggest you give it a listen. Not to mention you'll get a never-before-told story on how Brittany played a role in me changing my Rachel spoiler. I want to thank both of these women for coming forward today. They are well aware of the negativity that certain "fans" will throw at them for no other reason than they believe Arie & Peter can do no wrong, but they still felt it was important enough to tell their side. As always, if you want to react to this podcast, please include their Twitter handles (@SydneyStempfley & @BossyBrittany) in your replies. No need to attack them, call them names, etc. Just because you may like one or both of these guys doesn't mean what these women have to say isn't true or isn't important. Because it is. I've included pictures and text message conversations below to verify some of the stories they tell during their podcasts. I know some people will want to go all conspiracy theory on them, but there are no conspiracy theories here. Just two women telling their story of what it was like dating Arie & Peter respectively. Hope you might see things a little differently after today. Enjoy.
You can listen to today's podcast on a number of platforms, but you can also tune in by clicking the player below:

Subscribe: Apple Podcasts, RSS, Stitcher, Spotify
Music written by Jimmer Podrasky
(B'Jingo Songs/Machia Music/Bug Music BMI)
(SPOILERS) First up, Sydney joins me to talk about the two of us came in contact, how & when she met Arie (11:12), how did she view their relationship (14:51), their first date and her meeting his dad (17:56), the biggest red flags in their relationship (22:10), cheating rumors regarding Arie (24:24), Arie and Courtney's relationship & how it affected their relationship (30:29), Arie contacting Sydney since filming has ended (41:19), her feelings now (53:07). We are then joined by Brittany who talks about why she decided to come forward now (1:04:40), how she met Peter and their relationship up until he left to film Rachel's season (1:07:30), how she initially found out the guy she was dating was possibly going on the "Bachelorette" (1:10:05), for the first time ever I discuss how Brittany played a major role in me changing my Rachel spoiler (1:22:10), when did things start to go south with them (1:28:14), why she thinks speaking out can help others (1:35:01), and is her relationship with Peter repairable (1:43:58).
_________________________________
Twitter – @SydneyStempfley
Instagram – sydneystempfley
Here are two screenshots of stories she mentioned in the podcast. First one was when Courtney left a vague comment on Arie's IG that was deleted, and the second one being the text exchange between them on the day of the breakup: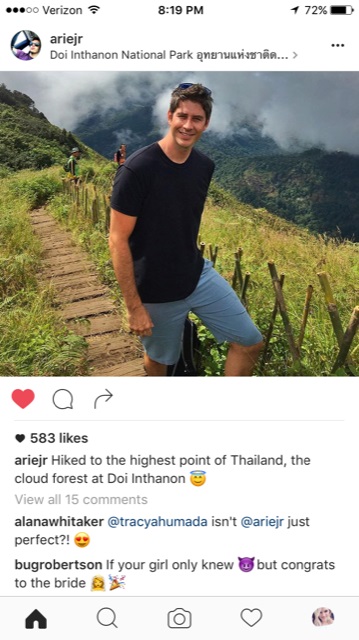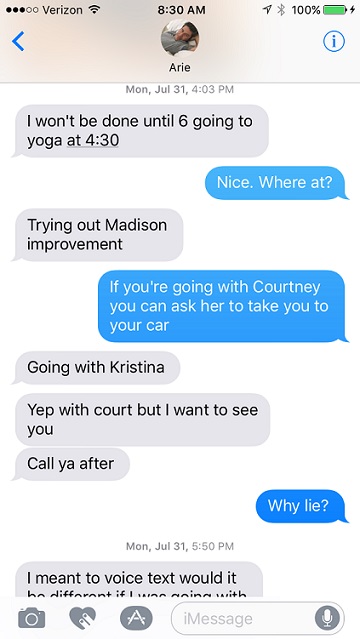 Pictures of Sydney & Arie together during the course of their relationship: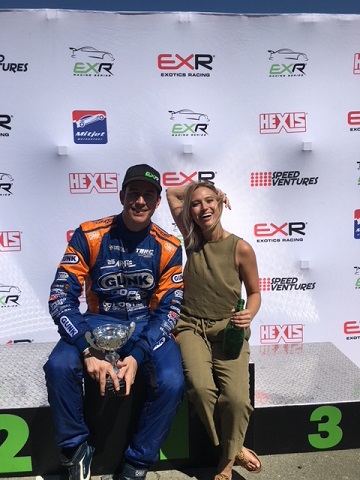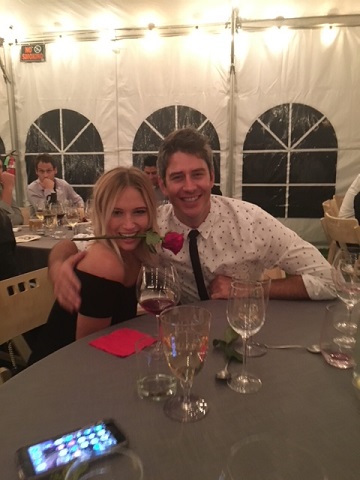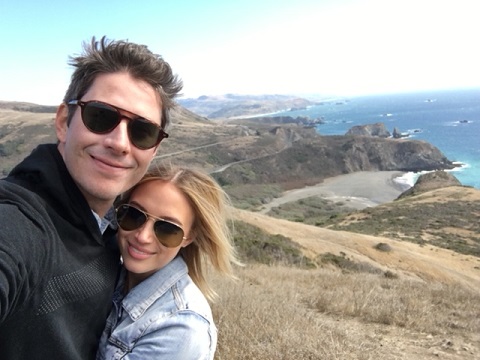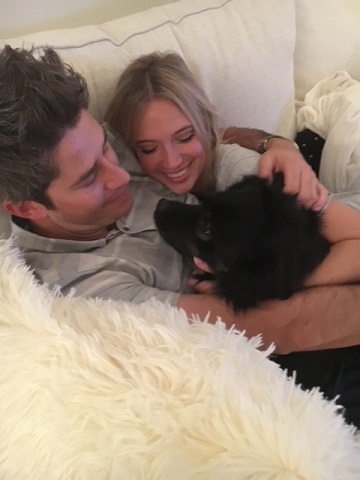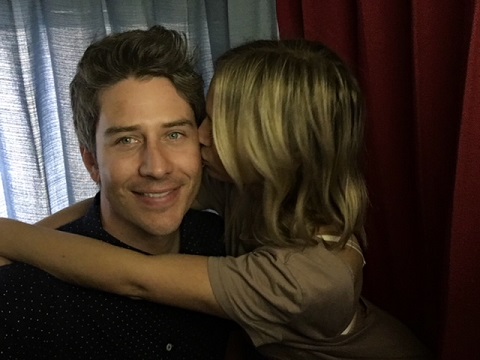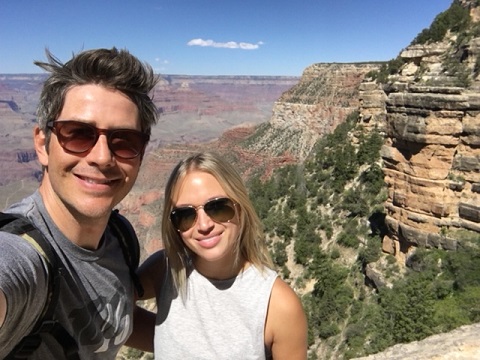 And of course this one I just find quite humorous…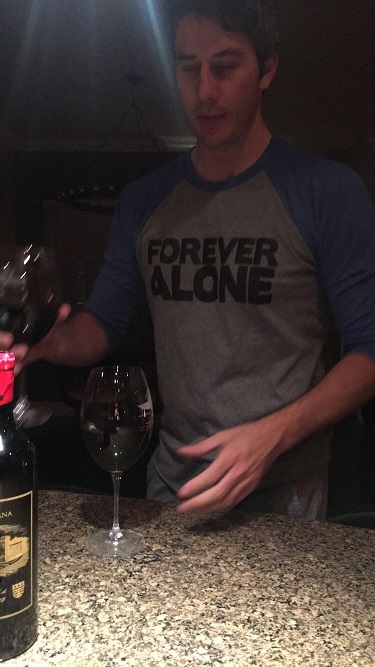 _________________________________
Twitter – @BossyBrittany
Instagram – bossybrittany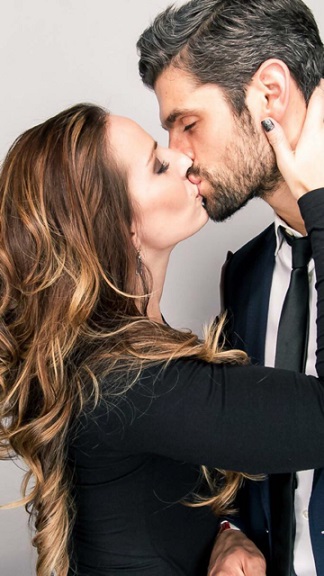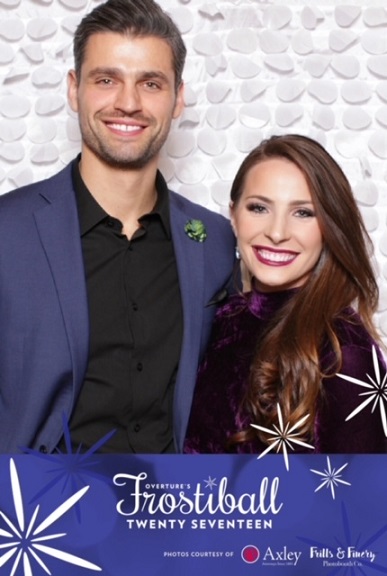 These are some of the text messages that Brittany references during the podcast. Things Peter was saying to her just weeks, some even days, before leaving to film Rachel's season. Kinda makes you call bullsh** on everything you heard fly out of his mouth to Rachel now…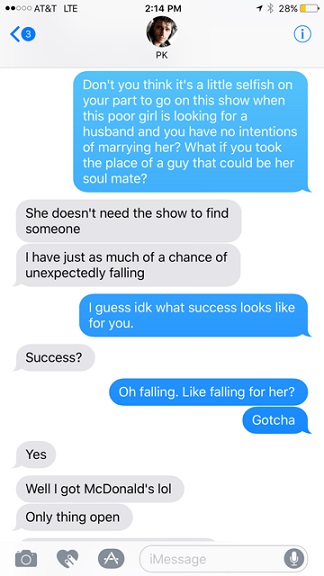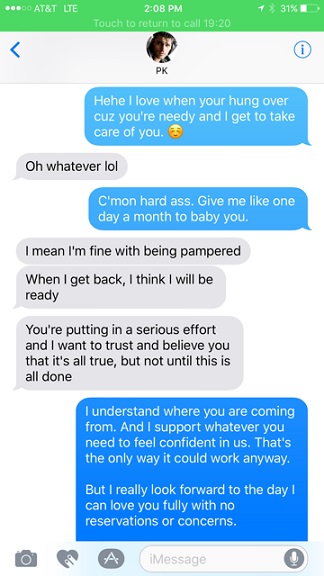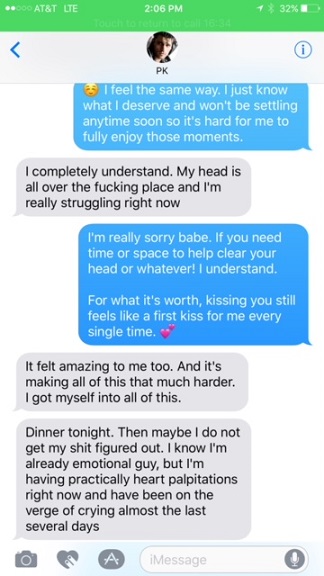 More texts from before he left for filming. If this doesn't tell you his ulterior motives, I don't know what does. Straight from the horses mouth. "Gonna use my looks, kindness, and charm to advance my dreams for my career…" Holy ego, Batman!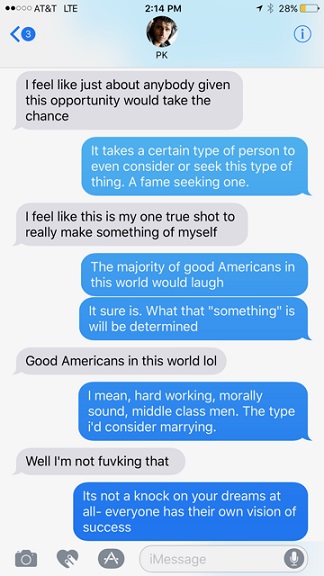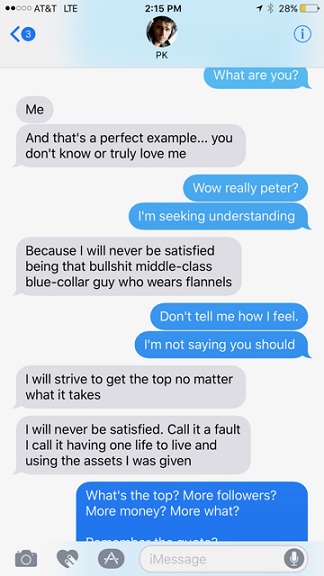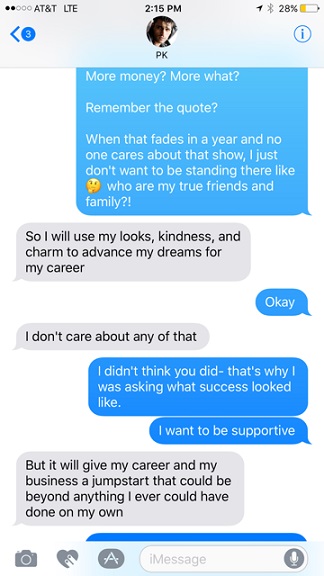 And I'm sorry, but this is just weird. Any chance we can get #CanIHaveAPictureOfYourFace trending? Or how about #KeepSake? Bhahahahahahahahahaha…if this wasn't so manipulative, it'd be comical.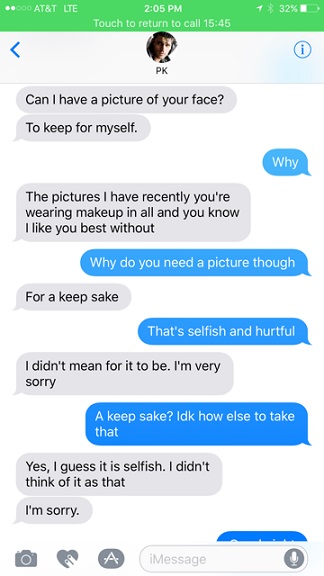 And finally, Episode 7 of the "He Said, She Said" monthly podcast with Sharleen Joynt is up right now at Stitcher Premium. Click on that link, use the Promo Code: STEVE, and you can get the first month free. After that, it's $4.99/month or $29.99 if you sign up for a year, which gives you access to all of Stitcher's podcast library. It's a monthly podcast that Sharleen and I are doing to talk about all things relationship/marriage/dating/sex based. In this month's holiday episode, there are no phone calls, but we discuss her recent appearance on Kaitlyn's podcast, what her elevator pet peeves are (which is fascinating), her decision to go vegan, posting more of her singing on social media, and then we talk about this idea of possibly falling in love with two different women on the show, as Arie is claiming he did this season.
_________________________________
Send all links and emails to: steve@realitysteve.com. To follow me on Twitter, it's: www.twitter.com/RealitySteve. Instagram name is "RealitySteve," or join my Reality Steve Facebook Fan Page. Talk to you next week.