We've finally arrived. Seems like just yesterday Becca was starting her season. Now we're down to the final four. As I say every season, takes a month of filming to go from 28 down to 4, but then it takes three weeks to go from 4 down to 1. The season started on March 15th and your first hometown date is tomorrow, April 18th. So right on schedule with the final rose ceremony happening somewhere around May 8th, give or take a day. Since there's been so many public dates this season, and I've been spoiling who's left for the last 3 locations, there shouldn't be much of a surprise as to who got the four hometown dates. But I have your dates and locations for the final four as well. What's interesting is when I tweeted out this past Sunday about Becca's three 1-on-1's in the Bahamas from Friday thru Sunday, it pretty much solidified producers (and Becca) already knew who was getting hometowns before they even arrived in Bahamas with the final 6. Lets just hope the two who got eliminated in the Bahamas didn't happen to log on to the internet at some point and see that their fates were already sealed before the trip even began.
Last season in the episode before hometowns, Rachel announced at the beginning of the episode there would be no rose ceremony, as she would have three 1-on-1 dates and a 3-on-1 group date with roses being given out. Well, that's exactly what Becca did in the Bahamas. Dates started Friday and ended yesterday. Here are your hometown dates for this season:
Episode 8: Hometown Dates
Jason Tartick 29, Seattle, WA (Filming will be Wednesday, April 18th in Buffalo, NY where he's originally from) His parents live in Charlotte, NC now, but I guess they're being flown to Buffalo since I've gotten confirmation that's where filming will be.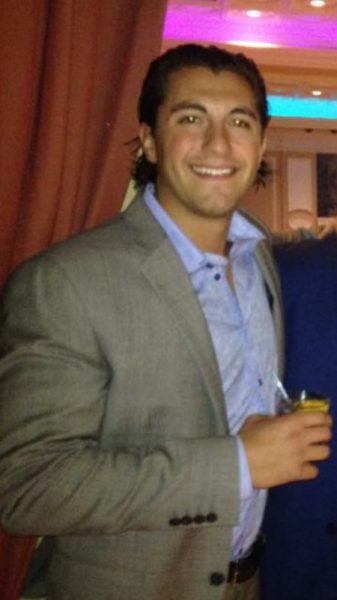 ________________________________
Blake Horstmann 28, Denver, CO (Filming Friday, April 20th in Bailey, CO). There will be a concert at Blake's former high school, Platte Canyon, with one of Becca's favorite singers, Betty Who.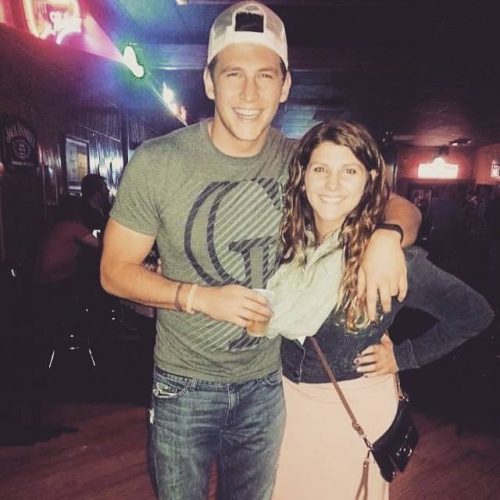 ________________________________
Colton Underwood 26, Los Angeles, CA (Filming will be Sunday, April 22nd in Aurora, CO)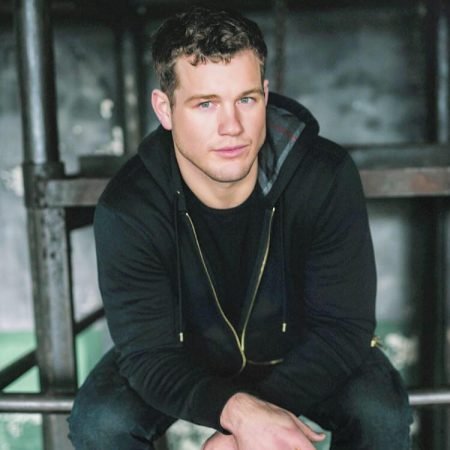 ________________________________
Garrett Yrigoyen 29, Reno, NV (Filming will be next Tuesday, April 24th in Manteca, CA where his parents live)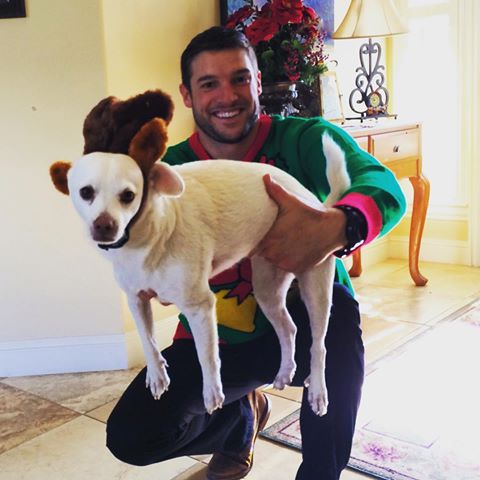 ________________________________
Colton had his 1-on-1 Friday, Garrett had his on Saturday, and Blake had his on Sunday. They all received roses. The group date was yesterday with Leo, Wills, and Jason and Jason got the rose. Although I was told last Friday they were going to Buffalo tomorrow for Jason's hometown, which is why I mentioned earlier that Leo and Wills fate was already sealed before that date began even though they had no clue.
On Saturday for Garrett's date, I have a picture and a short video from when they went in the ocean after dinner. They're far away and blurry, but it's him. You can even tell from the video the person recording has to shut off real quick due to security coming around.
(SPOILER): Not great quality, but here's a video from Becca and Garrett in the ocean after dinner of their 1-on-1 this past Saturday night. Uh oh. Security! pic.twitter.com/ek53GF47mf

— RealitySteve (@RealitySteve) April 17, 2018
(SPOILER) And here's a blurry pic of Garrett after getting out of the water pic.twitter.com/JwiQW5q9xq

— RealitySteve (@RealitySteve) April 17, 2018
Earlier in the day, you can see from this woman's Facebook that Becca and Garrett took a seaplane somewhere
On Sunday, Blake's 1-on-1 date was also seen by people along the beach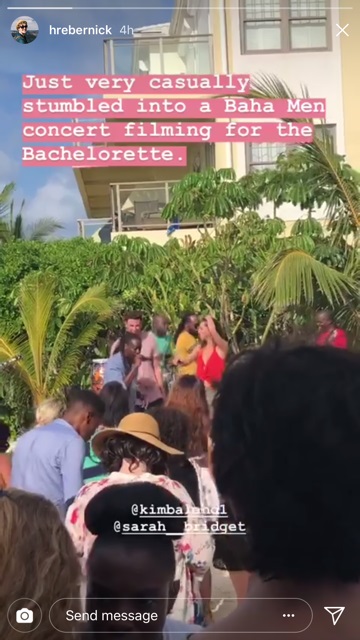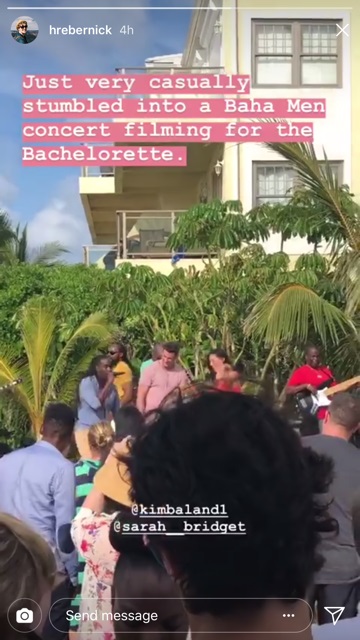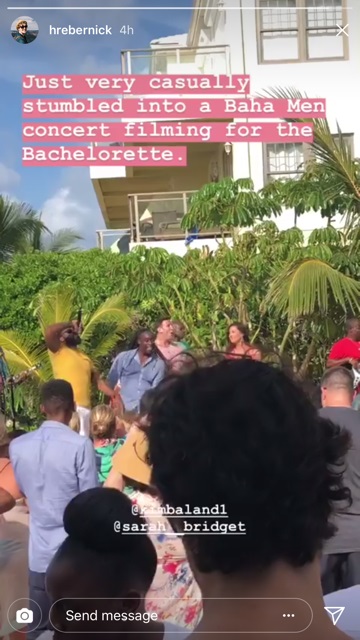 Wait, the Baha Men? Please tell me they sang "Who Let the Dogs Out." How very "Year 2000" of them. I guess since we get a bunch of country singers every season that no one's heard of, figured they'd throw an ol' standby in who had one hit 18 years ago to even things out.
So there's your final 4 guys. With Garrett having the last one next Tuesday, that means the rose ceremony will be Wednesday before they head out. Haven't gotten confirmation yet on where they're headed for overnights and final rose ceremony yet, but I'm sure I'll get it like I did for Park City, Vegas, Virginia, & Bahamas before they ever left for those places. I've been told a location but need another confirmation on it before running with it. I should be able to get that in the next week.
Send all links and emails to: steve@realitysteve.com. To follow me on Twitter, it's: www.twitter.com/RealitySteve. Instagram name is "RealitySteve," join my Reality Steve Facebook Fan Page, or listen to all my podcasts at Apple Podcasts. Talk to you tomorrow.