We are finally back with Episode #18 of the "He Said, She Said" podcast with Ashley Spivey as it's been a month since we've been able to record one. Schedules, travel, sickness, all of it contributed to us not being able to coordinate schedules and record any calls, but we're back and we should be good to go to be on schedule to deliver you an episode every two weeks per usual. You never know what can pop up, but I don't think either of us have any scheduling conflicts coming up in the near future. If you want to be a part of the show, contact either me or Ashley through email, Twitter, DM, let us know what time zone you're in, your best times you can record, and what your issue is and we'll arrange a time to record. Two good stories this week on the podcast that I gotta believe will help some people out who may have at one point gone through something similar. Not to mention, somehow when we start off the show, Ashley and I got off on the tangent of the dating contest I did back in 2010. I share some stories I've pretty much never shared before about it. I pretty much tried to erase that whole contest from my mind, but once we got going, I certainly remembered everything that happened. I've just never really talked about it. Now you'll know why.
You can listen to today's podcast on a number of platforms, but you can also tune in by clicking the player below:

Subscribe: Apple Podcasts, RSS, Stitcher, Spotify
Music written by Kate Bass
In Episode 18, Ashley joins me and we take a trip down memory lane discussing the 2010 Reality Steve Dating Contest that ended up being a disaster. Then we are joined by our first caller, Courtney in Pittsburgh who tells her story of overcoming a heroin addiction (18:33). Caller #2 is Lisa in Virginia who share her story about being catfished (47:17). Original theme music provided by Kate Bass and the song is titled "Blink."
More "Temptation Island" podcasts, as this week we have John & Kady on the podcast. Separately of course since, well, they broke up. Gonna be another good one. I've really enjoyed talking to these couples post-show to hear how they processed everything from the show, what they learned, how they moved on, etc. Now, you may not agree with some of the things they say, but it's their reality and I wanted to give each one of them a chance to talk about what happened in their eyes. Obviously Kady has probably taken more heat than any of the other women on the show, and we dive into all of that. She sheds some light on things and also talks about her biggest issues with him. I'm recording with John today, but I'm guessing he'll have some choice things to say about Kady. Things have gotten a little contentious since the season ended.
As for "Bachelorette" filming, more stuff to update you on in case you haven't been following Twitter:
-Ep 7 is filming now in the Netherlands. They are staying at the Grand Hotel Amrâth Kurhaus in The Hague, Netherlands. Here was Chris Harrison in the lobby on Saturday:
(PHOTO): Chris Harrison in the lobby of the Grand Hotel Amrâth Kurhaus in The Hague, Netherlands where production is staying pic.twitter.com/ckttKvwoaE

— RealitySteve (@RealitySteve) April 13, 2019
-They had 9 guys in Latvia, and now they are down to 6. Dustin Kendrick definitely got eliminated in Latvia since after I was told he was, he immediately went on IG, changed from private to public (he's back to private now), and added about 1,500 new followers. He certainly wasn't being subtle about it. I've heard about the other two guys eliminated in Latvia, however, I'm still not 100% sure on them because I haven't gotten the second confirmation I needed. Will update you if/when I do.
-Pretty sure today's date is with Tyler Cameron, as he was seen here in front of the hotel earlier this afternoon in the Netherlands: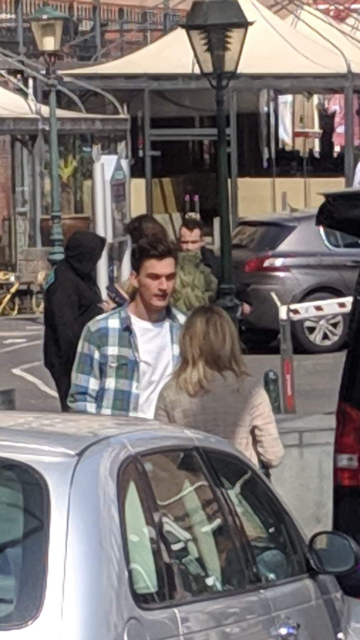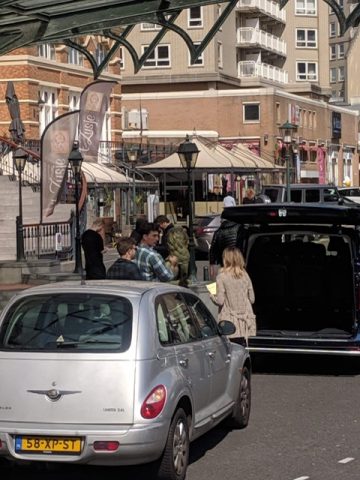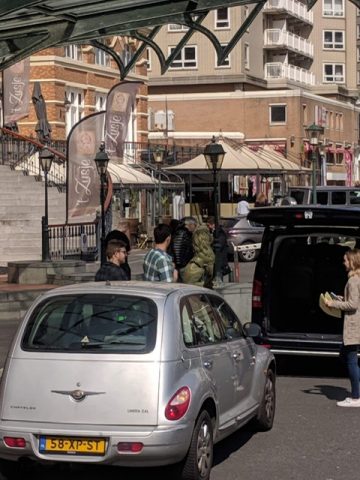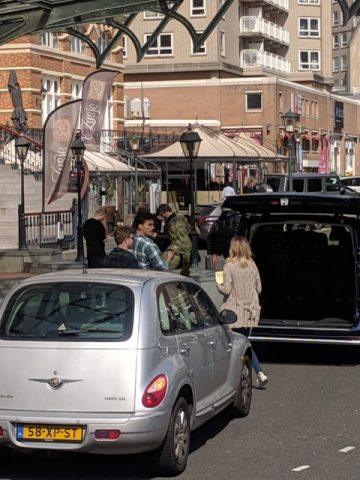 -Yesterday's date I was told was at the beach which you can see is right by the hotel in the pic at the top of today's column.
-Fun fact: Not sure if you're aware, but every season to keep things as secret as they can, production assigns of a "famous" couple name to the lead and the contestants, and that's what they're referred to during filming. And the vans they travel in are also labeled as such to keep the identity of what's going on hidden. I've heard some of the names in the past, but I forget which season went with which name. I do remember that Ben Flajnik's season was "William and Kate." Some of the other names that have been used for other seasons have been Johnny & June (Cash), Bonnie & Clyde, etc. Anyway, I mention that to say this season's nickname for Hannah and her guys is "Jake & Melanie." Why that name? Well, Jake and Melanie are the two main characters in "Sweet Home Alabama" played by Josh Lucas and Reese Witherspoon. Makes sense since, you know in case you didn't know, Hannah is from Alabama. You can somewhat see the labels of "Jake" and "Melanie" written on paper inside the vans in front of the hotel if you blow it up: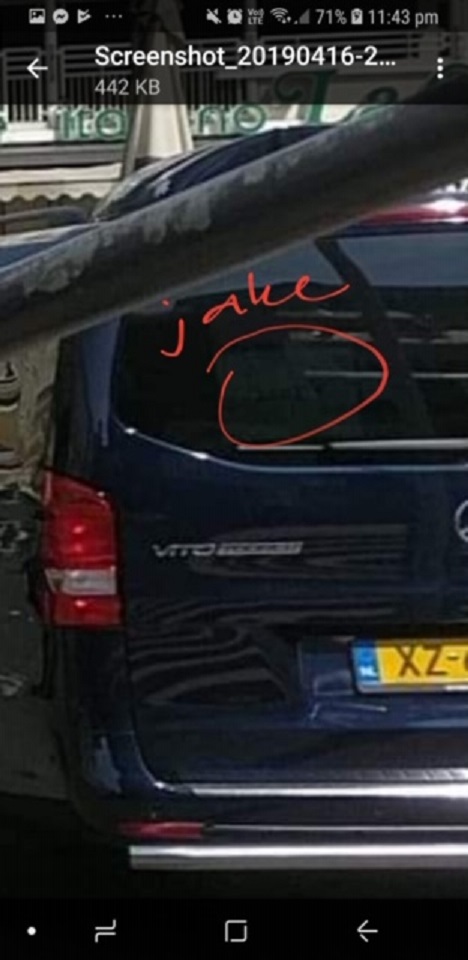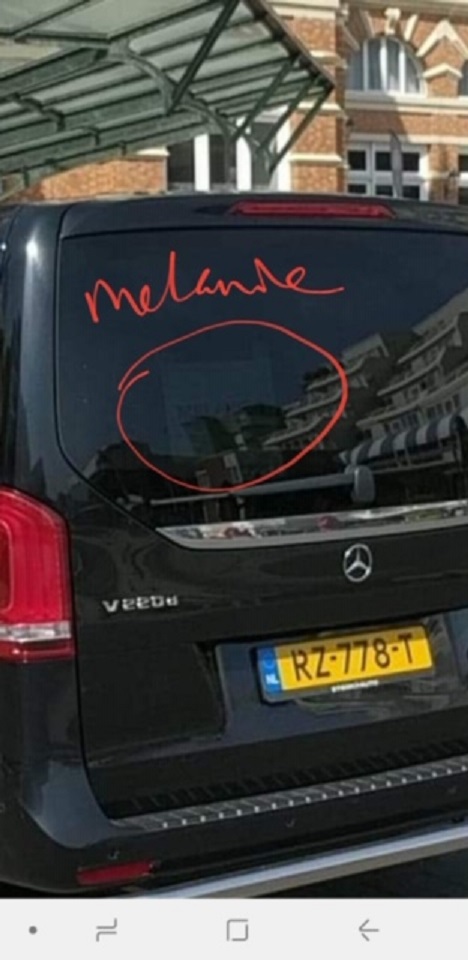 -Hometowns begin this weekend. I can tell you that Tyler, Jed, and Luke are all getting hometowns. The 4th one is the one I'm unsure of right now. My guess based on what I've heard all season is that 4th hometown will be either Connor or Garrett. We'll see and I'll let you know when I can get it confirmed.
Send all links and emails to: steve@realitysteve.com. To follow me on Twitter, it's: www.twitter.com/RealitySteve. Instagram name is "RealitySteve," or join my Reality Steve Facebook Fan Page. Talk to you Thursday.