I've done now 312 Thursday podcasts. And I usually don't like to rank them or point out my favorites just because it makes it seem like I didn't like others if they don't make some top 10 list. And that's not the case. But there are some that definitely stick out more than others. Today is one of those. And if I'm being honest, this is a top 3 podcast I've ever done. And not because of anything in particular I did, but for the information, insight, and education about epilepsy, Asperger's, and service dogs. Ali Appleby won Miss Dallas Teen USA last month, a pageant that I was a judge at. I judged Miss Dallas, but the Teen competition ran simultaneously so I saw Ali compete all weekend. She is an amazing young woman and her story has gotten national attention from People, E! News, the AP, Fox News, and many more. After listening today, I think you'll hear why. I can't believe I was talking to a teenager. You don't have to care about pageants to be interested in Ali's story. Learned so much from her today and I hope you do too. And I really don't think there's any way you can't NOT root for her after this. What an incredible young woman who is, and is going to be an inspiration to, so many kids going forward with the platform she has now. If it's not asking too much, after you listen to this, drop Ali a line on her IG (@ali_appleby_) if need be. I don't know how you can listen to this and not be moved by her story and what she's been through. Can't thank Ali enough for coming on and sharing her story. Wish her all the best going forward and best of luck in Miss Teen Texas in 2023.
You can listen to today's podcast on a number of platforms, but you can also tune in by clicking the player below:

Subscribe: Apple Podcasts,RSS, Stitcher, Spotify
Music written by Jimmer Podrasky
(B'Jingo Songs/Machia Music/Bug Music BMI)
(SPOILERS) I begin by talking about your Bachelor spoilers and when they're coming, and a possible new relationship for a BIP guy. Then Ali joins me (10:40) to talk about her journey to winning Miss Dallas Teen last month, dealing with epilepsy, high functioning Aspergers, how big of a role her service dog Brady plays in her life, and so much more. One of the most educational and informative podcasts I've ever done.
Instagram – @ali_appleby_
(SPOILERS) Today's Daily Roundup covers today's Thursday interview, when are your Bachelor spoilers coming, possible new relationship for a BIP guy, Survivor, the Challenge, & a story from rehab yesterday.
You can listen to that podcast on a number of platforms, but you can also tune in here:

Subscribe: Apple Podcasts,RSS, Stitcher, Spotify
Music written by Jimmer Podrasky
(B'Jingo Songs/Machia Music/Bug Music BMI)
As I mentioned in both podcasts today, it was brought to my attention a couple days ago that Aaron Clancy seems to have a new gf. Because this girl is not Bachelor Nation, I will not reveal her name, her IG, or show her face. But I was told they were definitely dating/seeing each other/hooking up, and based on some of her IG posts, seems like this is someone who's been around for a while. Her birthday was two days ago, and here were two pics she posted: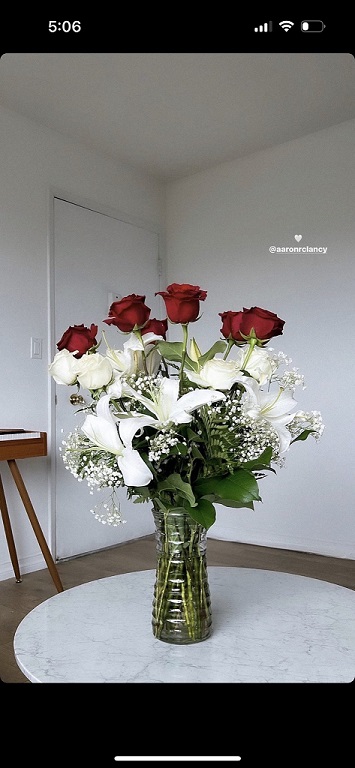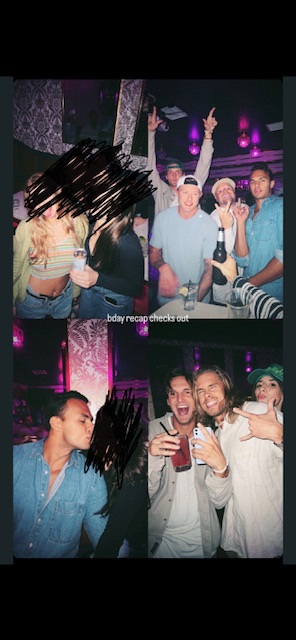 So I mean, I think at least she thinks she's in some sort of relationship with Aaron. I doubt you'd post that if you were trying to keep things private. So, this is 5 months since BIP filmed, what's the big deal? Well, there's this photo she posted on her highlights from 18 weeks ago, which if my math is correct, looks to be right after he got back from BIP filming. 18 weeks ago from now is around beginning of July, and BIP filmed basically all of June: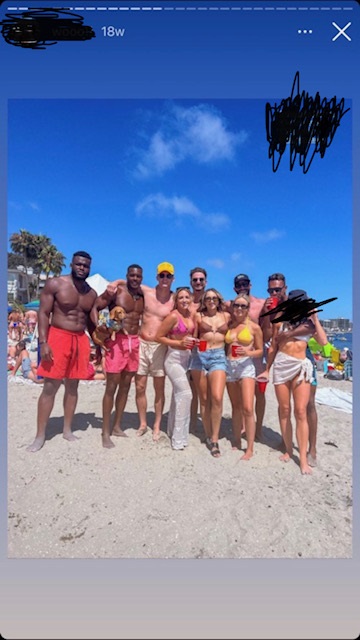 Then, last summer, looks like they clearly took a trip to Tulum, Mexico when she posted this picture of them together: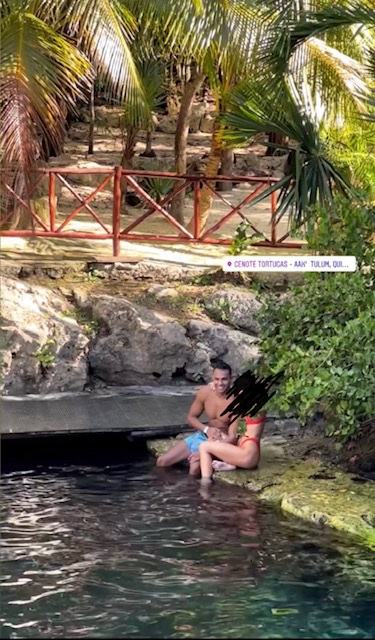 That pic was from 42 weeks ago, so it's from last summer. There's nothing that I've found from right before he left for BIP filming, but I'm just being realistic here. Aaron is no different than a lot of the guys in this franchise. Plenty of them go on the main show and BIP with women back home that are basically put on "hold," or they have in the back of their minds if things don't work out. And knowing that he was with her last summer, then right after filming, and is currently with her, I don't think it's far fetched that Aaron probably was talking/hooking up with her pre-BIP filming. How they defined their relationship is beyond me. And to me, my opinion is that I think it explains a lot of his behavior with Genevieve that we're seeing play out on the episodes now. It just seems like he was using Genevieve for roses, went down to BIP for fun, hang with James, gain some followers, be on TV, and just was never interested in being serious with Genevieve. Kind of explains hit hot and cold behavior with her. One minute he's telling her he's not just falling in love with her, but that he IS in love with her. Then a day later he's fighting with her again. It just screams to me he knew he had someone back home and was just doing whatever he could to stay on the beach as long as he could. Nothing wrong with having someone back home. Most of them do. But now just finding this out a couple days ago, and being able to track this "relationship" going back all the way to last summer, I don't think it's far fetched to think 2 + 2 = 4 here. But hey, maybe that's just me.
Send all links and emails to: steve@realitysteve.com. To follow me on Twitter, it's: www.twitter.com/RealitySteve. Instagram name is RealitySteve, or join my Reality Steve Facebook Fan Page. Talk to you next tomorrow.