Hey Steve,
Random funny fact I saw – but along with Fear Factor Kendall was on a show called Mystery Diners (see attached). No clue what that show is about but clearly she has connections in reality television lol.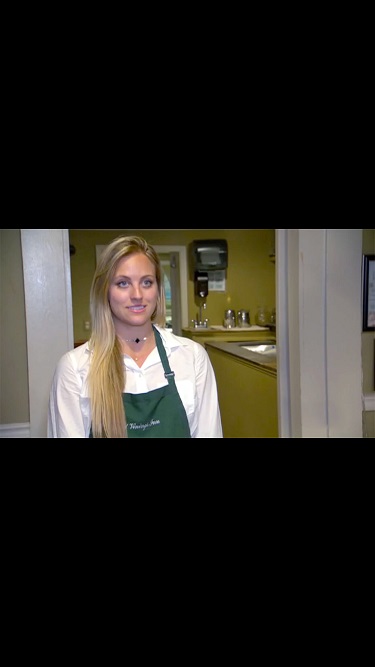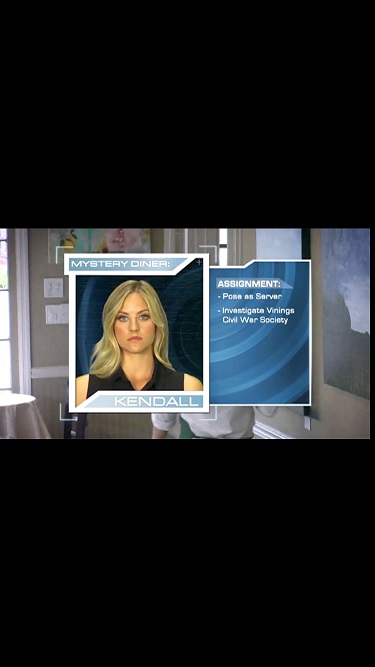 Comment: Didn't see that one but her career is in the entertainment industry, so it's not surprising. She's worked on quite a few shows behind the scenes.
_____________________________________
Steve,
Love Love your podcast. I just wanted you to know I finished listening to the Brandi Glanville duel podcast and it was great. I dont want you to appologize for "non" bachelor cast.
Comment: Thanks. I just keep having to remind people of it since they seem to forget. Lets face it, I'm not going to get some of the "Bachelor/ette" guests that some of the other Bachelor Nation podcasters get. The show is more lenient on letting them do podcasts if it stays "within the family." Not to mention, they want to go on with their friends because they know them better and they know they won't have to answer many tough questions. So yeah, I definitely need to have other people on from outside the franchise at times. I like doing those on occasion to break up the monotony.
_____________________________________
Who are you pulling for in the Super Bowl? If you don't care, who do you predict? I am definitely pulling for Philly.
Comment: I'm pulling for the team I put money on. And I haven't decided who that'll be yet.
_____________________________________
Hi Steve,
Just wanted to point out how interesting it is that everyone, me included, think it's unrealistic and creepy to watch 36 year old Arie makeout with 22 year old Bekah. Every time the Bachelor Facebook page posts a clip of her, there are hundreds of comments all about how creepy it is that they're 14 years apart and that they can't even watch it makes them so uncomfortable.
However, I'm pretty sure 99% of America was rooting for 38 year old Brad to pick 24 year old Emily. I get that she was very mature and that 24 seems soo much older than 22, but either way, the girls were still in pre-school when the guys were doing beer bongs in college.
Just thought it was an interesting comparison, maybe you'll think they're totally different.
Thanks!
Comment: Yes, the years difference are the same, but the maturity levels are in different stratospheres. Emily was a single mom by 24. Bekah is 22 and what life experiences has she really had?
_____________________________________
Hi Steve!
Did Arie's ex girlfriend go to Holland with him for his brother's wedding in July? I know they broke up on 31 July from your past posts and your interview with Sydney. I don't recall her mentioning the wedding, but that's a fairly a thing a serious girlfriend would do and I know we heard about their other road travels. No. Not sure the reason why, but I remember her telling me she didn't go.
Powerful interviews lately by the way. It kills me you are getting flak by ignorant Bach Alum on their podcasts. I was really disappointed in hearing Ben joined that club as he seemed like the most stand up guy of all the leads (Ashley is just an idiot always) over the years, but since the three of them did Winter Games with Peter, they aligned themselves blindly with him without listening to your truth unfolding anecdotal interviews. They don't even due their due diligence on a subject matter fully to hear all sides available before openly talking about it on their podcasts, without accurately citing your site and the full(er) story. Sucks they do that.
Anyway, thank you for opening your platform up to the female voice lately and in the future you are a strong, respectful and attentive journalist and person. I cannot wait for you to find your best friend in love. We all know she will be quite the catch and smart as a whip to hang ten with keen and cool you. All my best to you now and always, Steve.
Comment: Thanks. I appreciate it.
_____________________________________
Hey Steve,
I'm not sure if you listen, but Derrick Kosinski had Emily Schromm on his 'Challenge Mania' podcast this week, and there was a good 5 minutes of talk about Josh Murray and the way he acted on Champs vs. Stars when the cameras were off. Someone that was very "on" when cameras were rolling and very dramatic/rude once they weren't. Apparently there have been some indirect tweets from Josh towards Emily as well — and one from his mom! I thought it was interesting, yet not surprising.
Thanks for your spoilers and commentary – you really do make it more fun to watch!
Comment: I saw those tweets going back and forth between Emily, Bananas, Josh, and then Mrs. Murray chimed in. I'll never understand that.
_____________________________________
Bahahahahahahahahaaaaaaaa!!!!! This is awesome. The most horrible and boring season of The Bachelor has now become my favorite because of your latest spoiler. Thank you for doing what you do. This show is so stupid, but it's my guilty pleasure. I don't have any questions, just my excited outburst.
Comment: I think we had the same outburst.
_____________________________________
Hey Steve!
Hope you're doing well. Just read your column and I can't say I'm surprised. I listen to the Julia Cunningham and Robert Mills podcast as well, and last week Mills said how he noticed the feedback on Arie from the public has not been great. Do you think Arie is aware of how the public views him and he decided to do this as a boost in the ratings/to make his season more memorable? Obviously it's not because he thinks Lauren is the one for him because he doesn't really think any one girl is.
Thanks!
Comment: Impossible to say. And easy to say because people love a good conspiracy. But I find it highly unlikely.
_____________________________________
What a juicy spoiler update, but after everything you've said about Arie I can't say I'm surprised. Still, I'm excited to see it all unfold!
My question is- what was Becca and Lauren's relationship like during filming? Were they friends? Once they get down to the top 4, don't they all separate and not see much of each other anymore? Most of the time the top 2 girls aren't great friends for obvious reasons, but I was just curious if you knew any additional info on their relationship.
Thanks!
Comment: They weren't besties, that's for sure. But they weren't enemies either. Some people you connect with more than others, and I think it's pretty evident from Becca's IG she is friends with quite a few others before Lauren.
_____________________________________
Wow! Do I feel bad for Becca! How sad! But it also points out what a Dbag Arie is and she escaped a bullet, although I'm sure she doesn't think that now. I wonder if her ex boyfriend comes back to her. Maybe they were meant to be and she was "blinded" by the show. Otherwise her ex is getting a good laugh.
Anyways, can you remind me when the Bachelorette season is taped? I ask because her sister is getting married September 22, 2018. Therefore, if those dates conflict, I don't think she would be able to be the bachelorette. Since Becca is the maid of honor, I'm assuming that she'll need to host bachelorette parties and bridal showers (those are common in Minnesota/Wisconsin). Anyways, I wonder if that would factor into her decision to do the Bachelorette. She's good. "Bachelorette" tapes mid-March to beginning of May. Hell, it'll be done airing by Sept. 22nd, so assuming she does the "Bachelorette" and assuming she gets engaged at the end, she can bring her fiancé to her sisters wedding.
Do you have any idea how the finale will be shown as I'm assuming that the ATFR will need to be a LOT longer than an hour? The main story is during ATFR and the finale plays no impact.
Comment: ATFR has always only been an hour, except for last season where they wove the ATFR in with the 2 hr finale, so yeah, maybe they'll do it that way again. Impossible to say right now. But if I had to guess, knowing the way the finale plays out, I say we see it straight through, and then we pick it up live at the ATFR and they explained what's happened since filming.
_____________________________________
Hey Steve,
Not an Arie fan at all. This season is so awkward and boring.
But just curious, do you think his dumping Becca and going to Lauren was in anyway encouraged/set up by producers? We all know this season isn't getting a lot of hype or viewers, just wondering if they would pull something like this for ratings?
Thanks!
Comment: Let the conspiracy theories begin…
I don't even know what that means. Like, Arie was really into Becca, ratings are struggling so they ask him to end the engagement and start dating someone he doesn't like as much for the sake of TV? No. I don't think that happened.
_____________________________________
Hey Steve,
Thanks again for spooling another season for us. I have a few thoughts on this:
1. I am in no way surprised that this happened. When you were posting pictures of Lauren's 1 on 1's she was the one I thought he would end up picking. She is EXACTLY his type (young and blonde) lol.
2. I can only imagine how Becca feels about all this but she deserves so much better. She only has to look at Melissa to see that life goes on after this and I'm sure she'll have a lot of people rallying behind her. I'm really hoping she decides to take the bachelorette gig if it's offered. Same here.
3. Arie is going to be crucified for this he went from engaged to dating another girl within a week that's worse than Jason. I feel so bad for Lauren and hope she doesn't get dragged through the mud with him but I'm sure she will. I'm curious what you think would be better for Lauren in the public's mind a relationship that ends in a few weeks or a few months? (Since we know this won't last anywhere near a year.)
Comment: Get out while you can. How can you trust/believe a word this guy says given his history. And that's even BEFORE the show aired. Now this? It's not gonna end well for her. Cut your losses now.
_____________________________________
Just an FYI haha. Arie already limited his tweets and deleted every single negative one about him being a fuckboy and trash for dating Lauren B after choosing Becca. That is all! Hope you're having a great day lol.
Comment: I would too if I were him.
_____________________________________
Hi Steve,
Thanks for the post today-very excited about this turn of events, spices things up a bit as it otherwise had been a pretty mill of the run season. When you posted that tweet, first thing that came to my mind was the Mesnick season. When so you think they will start hyping the twist? I remember with Jason's, they had Chris showing the promos for the secret taping they did-now I can't remember if it was shown as the ATFR and then they had another ATFR with Molly and Jason? Granted, I think it was closer to the finale. Thank you also for coming right out with the news vs. weeks long cryptic and vague clues. Yeah, now that you mention that, they did start running stuff like that early. I have no idea what their plans are. But I'll have my popcorn ready.
Two questions, outside of when ABC with start promoting the dramatic after the final rose and if your post will fast track it :
1. Is it possible to have Jason on your podcast ahead of the finale? I remember when you were a guest on Molly and Jason's-I used to love their podcast but know they stopped doing it once Molly got her radio gig. I really enjoy them as a couple and actually thought it was a fairly realistic ending as Jason always seemed genuine–thought you were a little rough on him directly during and after the finale though I know you have since apologized. You never know.
2. The conspiracy theorist in me is wondering if producers pushed Arie to the Becca proposal knowing they had her ex-boyfriend in their back pocket and it would lead them to the dramatic finish they always hype but seem to be lacking over the past few seasons. Not excusing his decision as I'm not a huge fan….it just would further explain the change in heart. Regardless, ABC must be giggling as there will be lots of twists and turns in the final episodes.
As always, keep doing you-thanks again for the update!
Comment: Very hard to say. I do think that the ex-boyfriend showing up and proposing probably played a role in him choosing Becca that day. As a man, I can see how that'd play on his ego a bit.